This Is How Much Eric Andre Is Actually Worth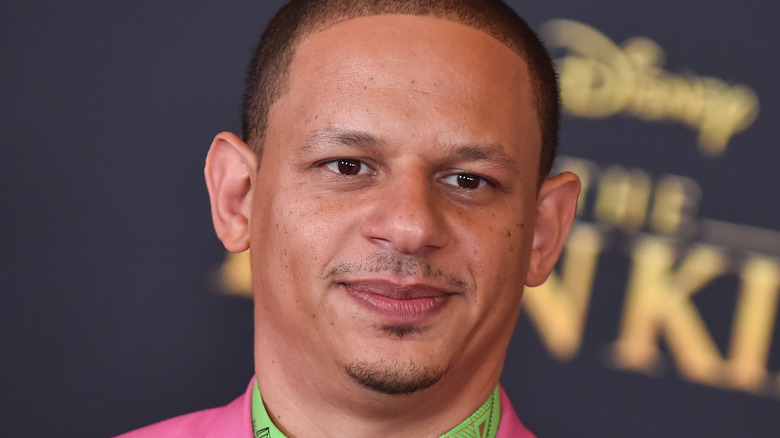 Shutterstock
As it turns out, being funny can actually make you a pretty penny. But in Eric Andre's case, he's got way more than just laughs up his sleeves. Andre is perhaps best known for being a stand-up comedian, as well as his work on the Adult Swim comedy series, "The Eric Andre Show," which began running in 2012. 
A former Berklee College of Music student, Andre has built a career for himself by combining a career in music (having played double bass in school), as well as his natural talent for obscure comedy. He has made appearances in a variety of comedy shows, including "Don't Trust the B— in Apartment 23," "2 Broke Girls," "Man Seeking Woman," and more. Furthermore, his degree has come in handy as he performs music under the name of Blarf — he even released an album called "Cease & Desist," for which he dressed up as Ronald McDonald (via Brooklyn Vegan).
Here's where you can catch Eric Andre these days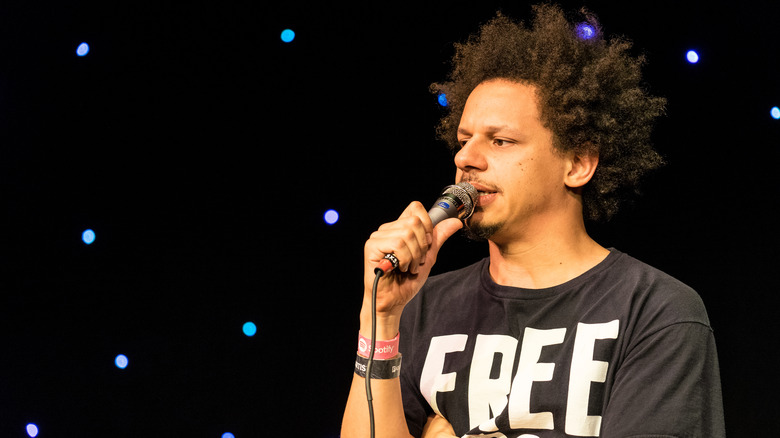 Shutterstock
So what is this Florida native comedian's total net worth? According to Wealthy Gorilla, as of 2021, Eric Andre has made roughly $3 million throughout his career. It's safe to say that the majority of his wealth has come from his big ticket entertainment, "The Eric Andre Show," which is a slapstick combination of sketch, pranks, roasting, performance, and boasting a certain je ne sais quoi that fans cannot get enough of.
As for the rest of his appearances on television, one could argue that they have been more quantity over quality, which is to say, while he rarely plays a lead character, his regular cameos in a mix of shows never fail to give audiences a laugh. Andre has been seen — or rather, heard — voice acting in Netflix's animated series "Disenchantment," written by "The Simpsons" Matt Groening (via Newsweek), and he also lent his voice to the 2019 remake of "The Lion King." Andre also guest starred alongside the hilarious Tiffany Haddish in 2020's "Bad Trip," which he also co-wrote... and presumably made bank on. Doesn't sound too bad to us!