Royal Expert Makes Bold Claims About How Harry Feels About The Oprah Interview Now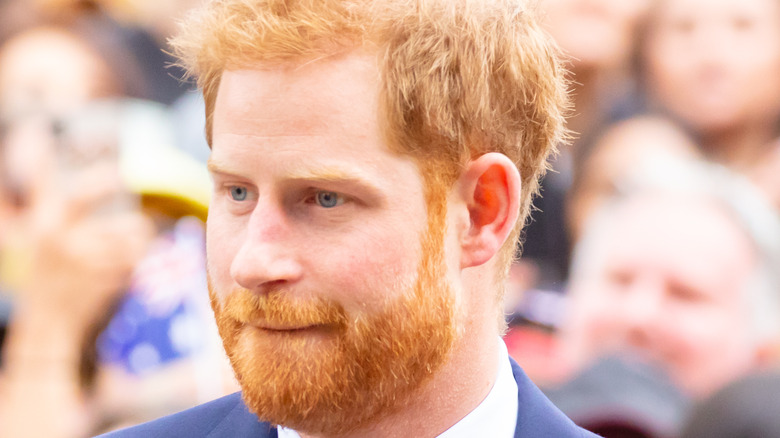 Shutterstock
Prince Harry and Meghan Markle shocked the world in March of 2021 when they sat down for a tell-all interview with famed television host Oprah Winfrey (via USA Today). The Duke and Duchess of Sussex held nothing back as they spoke out about living within the confines of the royal family. During the sit-down, Meghan admitted that living the royal lifestyle was not easy for her and that she felt very alone — she even admitted to having thoughts of suicide during her stint as a senior royal. "I didn't want to be alive anymore," she confessed, adding that she was unable to check herself into the hospital because it would reflect poorly on the family. She also made bombshell claims of racism within The Firm, claiming that family members commented on the skin color of her son. 
Harry's revelations were no less shocking. The prince revealed that he was cut off financially from the royal family's fortune when he decided to step away from his duties and that he'd been living off of the inheritance from his late mother, Princess Diana. ELLE noted that Harry also spoke out about his rocky relationship with his father, Prince Charles, telling Oprah that Charles refused to take his calls following his royal exit. Harry also admitted that he felt "hurt and "let down" by his father (via Page Six). But within a month after the interview aired, a royal expert made some bold claims about how Harry could feel looking back on the interview.
How does Prince Harry really feel about the interview?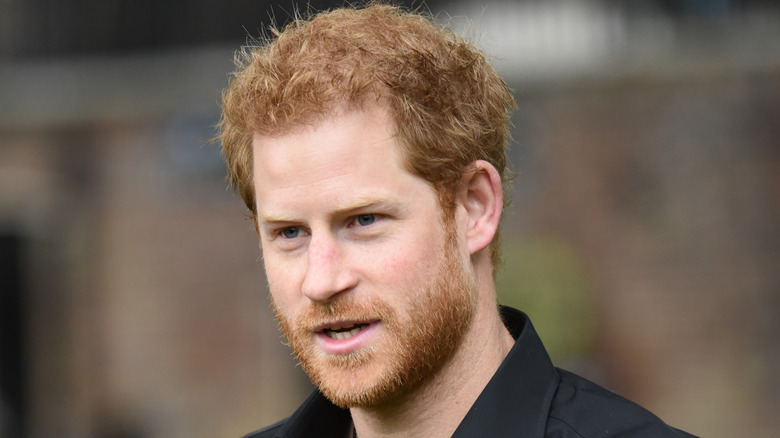 Shutterstock
Prince Harry and Meghan Markle's bombshell interview with Oprah Winfrey was said to be shocking to the royals, causing an even bigger rift between Harry and his family (via Vanity Fair). However — in the aftermath of the revelations — Harry might be regretting his comments, according to royal expert Duncan Larcombe. As noted by Closer, Harry was stunned at the frosty reception he encountered when he returned home to reunite with his family at Prince Philip's funeral. Larcombe claimed that the reunion was likely a wake-up call for Harry, who could come to regret his decisions. 
Those who followed Harry's trip back to England closely will know that insiders alleged that Harry spoke privately to his grandmother at least twice (via The Sun). He wasn't, however, able to do the same with the rest of his family members. In fact, gossip columns reported that his brother, Prince William, and his father, Prince Charles, only agreed to speak to Harry together, in a blatant show of distrust, and apparent attempt to avoid misinformation from spreading to the press (via The Daily Mail). If true, such a snub must have stung. And if news reports first speculated that Harry might stay on to celebrate the queen's birthday, he skipped town hours before to fly back to Montecito. As per Duncan Lancombe, Harry may be hurting deeply. "He's now facing the consequences. I believe he'll regret that interview — and maybe his decision to leave the royal family," Larcombe said (via Closer).
Has Prince Harry become 'nostalgic' for his old life?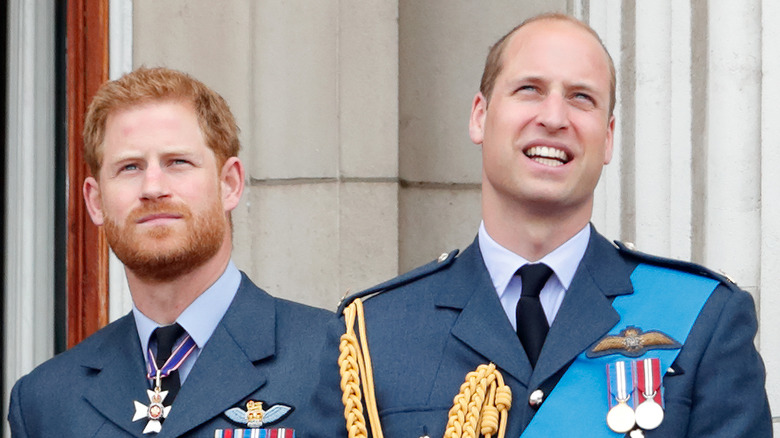 Max Mumby/indigo/Getty Images
The royal expert went on to tell Closer that Harry is known for having a quick temper and that the Oprah interview was a reaction to the hurt he felt from his family about how they treated Meghan. "Harry was clearly hurt and angry about Meghan's experience with the royals — and used the interview to get it out, but after returning home, I've no doubt he's been feeling embarrassed, regretful, and awkward," Larcombe said. "He's in for a very difficult ride. There could be tough times ahead."
Harry might have told Oprah that his brother and father were "trapped" inside The Firm, but Lancombe clearly thinks that those words, too, might have been rash. He speculated that Harry could become "nostalgic for his old life" inside the royal family alongside his brother Prince William and father Prince Charles, which could cause "tension" between Harry and Meghan going forward. Lancombe's hardly the first royal expert to predict future strain on Harry and Meghan's relationship. Media personality, Lady Colin Campbell, also recently went public with predictions that the relationship between Harry and Meghan would fold in the future.
But if tabloids insist on publishing such points of view, Harry and Meghan, who are expecting their second child soon, aren't likely to be paying attention. And if Harry's longing for his royal duties back, he's hardly showing it. On the contrary, he's almost certainly keeping busy with family life and California, and his new job as chief impact officer with BetterUP.