Twitter Has Some Surprising Ideas For Elon Musk's SNL Skits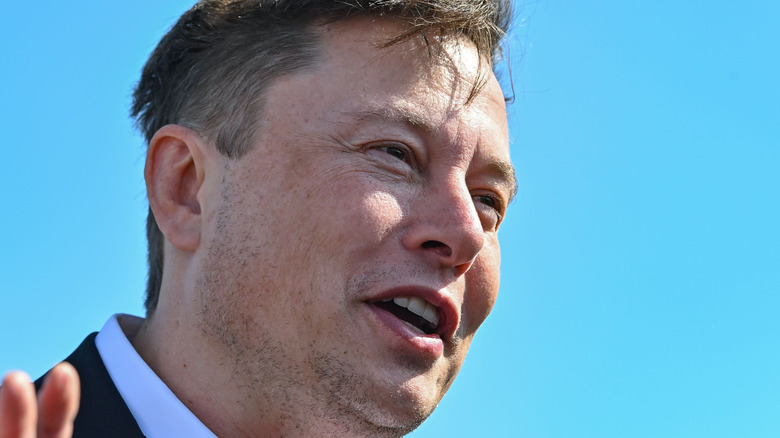 Shutterstock
Twitter as well as cast members of "Saturday Night Live" have made it clear they do not approve of billionaire Elon Musk hosting the iconic NBC show. According to NME, "SNL" regulars don't even have to appear in skits with the Tesla investor if they don't want to (via Interesting Engineering).
But controversy isn't stopping Musk from brainstorming ideas for his upcoming hosting gig. In fact, the one-day trillionaire took to Twitter to share some of his notions on potential skits, and sourced more thoughts from his followers (via Page Six).
One of Musk's ideas is Irony Man, with the 49-year-old tweeting the proposed superhero "defeats villains using the power of irony." He also suggested, "Baby Shark & Shark Tank merge to form Baby Shark Tank." Finally, in addition to plugging his May 8, 2021 appearance on "SNL," the dad of one proposed this idea: "Woke James Bond."
Twitter also shared some surprising ideas for Musk, whose episode will feature musical guest Miley Cyrus.
Twitter shares both real and facetious SNL skit ideas for Elon Musk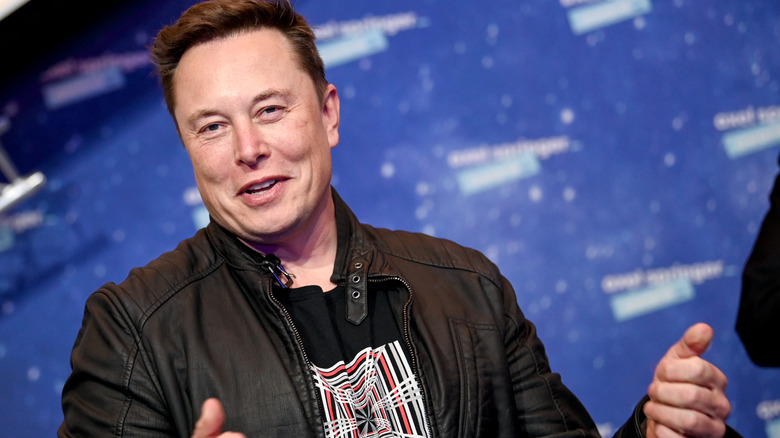 Pool/Getty Images
Not ironically, Twitter did not hold back on its ideas for the SpaceX founder's "SNL" appearance, with one person tweeting, "Elon teaching a 'masterclass.'" But most of the ideas centered around the fact that Musk has proclaimed himself the "Dogefather" (via The Sun). For those who don't follow cryptocurrency, Forbes notes Dogecoin is similar to Bitcoin in that it is a type of cryptocurrency. As Musk previously tweeted, "Dogecoin might be my fav cryptocurrency. It's pretty cool."
Riffing on the Dogefather notion, Twitter brainstormed things like, "Doge Claus," "The wolf of dogestreet," and, in a more involved skit idea, "Elon Musk sits at a computer browsing Twitter at 2am while a Doge on his shoulder (portrayed by Pete Davidson) convinces him to tweet increasingly crazy things (mostly about Dogecoin)."
Another fleshed out skit idea was proposed by a Twitter user, who commented, "How about a skit about a selfish billionaire who 'invents' tunnels for electric cars, but they just turn out to be boring regular tunnels tricked out with disco lights where the cars go thru at 35 mph and the passengers can't WAIT for the whole boring ordeal to end? Hilarious!"
We'll see if Musk and "SNL" use any of these ideas on Saturday night.