Why Jana Kramer Is Struggling To Co-Parent With Mike Caussin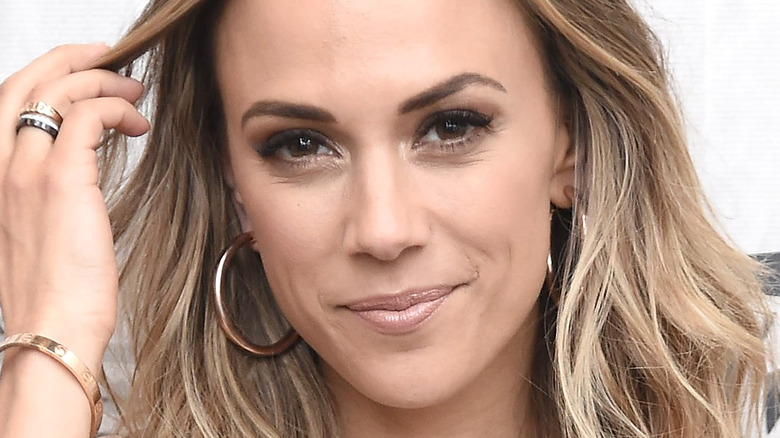 Gary Gershoff/Getty Images
We may receive a commission on purchases made from links.
The last few years haven't been easy on country singer Jana Kramer. In August 2016, Kramer and her husband, former NFL star Mike Caussin, announced that they were separating after he checked into rehab for a sex addiction a year after they got married. Kramer also gave birth to the couple's first child in January of that year, which complicated their roller coaster relationship even further.
She revealed, via People, "Mike was the biggest of the betrayals because it was the first time in a relationship where I truly loved the version of me. I didn't feel I had to prove that I was good enough, I was vulnerable and finally at peace with myself. But I was fooled."
The couple eventually reconciled in 2017,` (via Us Weekly), and in 2018, Kramer announced that she and Caussin were expecting their second child together. The same year, they started the "Whine Down" podcast together, in which they often spoke openly and honestly about their relationship. The pair also co-authored a book about relationships and parenting together titled "The Good Fight: Wanting to Leave, Choosing to Stay, and the Powerful Practice for Loving Faithfully," which was released in September 2020.
In April 2021, Kramer filed for divorce from Caussin, citing "inappropriate marital conduct, irreconcilable differences and adultery," (via E! News) as reasons for filing, and now, the "One Tree Hill" alum is opening up about moving forward with her life and her family.
Jana got candid about co-parenting with her ex-husband Mike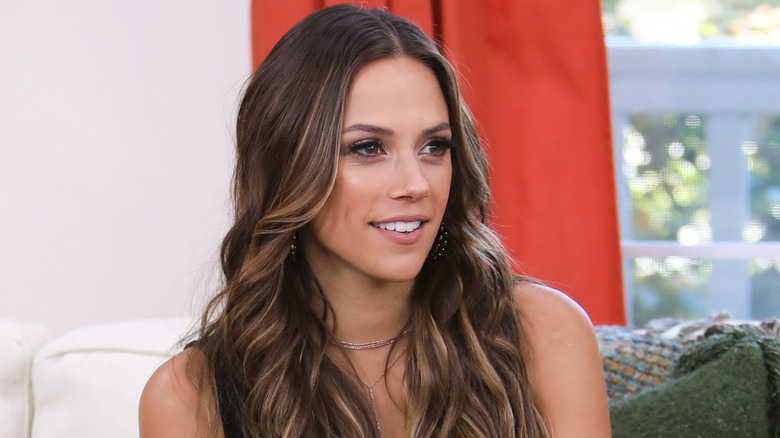 Paul Archuleta/Getty Images
During the episode, Jana Kramer admitted that she originally stayed with Mike Caussin after his 2016 cheating and sex addiction scandal for the sake of the couple's two children, Jolie and Jace. 
"I went to my therapist a few weeks ago like, 'Fine, I'll just live this life. It's fine.' I didn't want to break up my family," she explained. "My whole thing was, like, I didn't want this for the kids. I stayed for my kids even when other things happened" (via Us Weekly).
The "What I Love About Your Love" singer also opened up about her fears of co-parenting with Caussin, telling listeners that she's not looking forward to "the first time they [her kids] leave for an overnight [visit]," adding, "I'm gonna be destroyed. That's not what I wanted. That's not what I worked for. That's not what I fought for. And it's not f**king fair. And that makes me so angry. I worked too damn hard for it to end this way."