What We Know About John Miller's Ex-Wife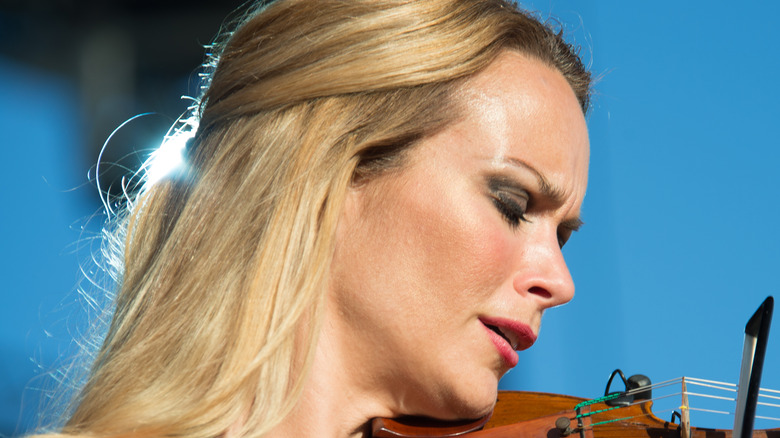 Shutterstock
In addition to being the CEO of the super popular business, CaliGroup, John Miller is perhaps best known for his relationship with actress Jennifer Garner. But according to sources, after less than a year of being broken up, the couple has rekindled their relationship and are giving their love another shot, (via Us Magazine).
Perhaps one of the factors that brought the couple together in the first place was their similar experiences dealing with divorces in the public eye. For Garner, her split was with Ben Affleck after a 10 year marriage and three co-parented children, Violet, Serafina, and Samuel, (via Today). 
Needless to say, their 2018 divorce was one that will forever be in the books of "biggest heartbreaks," as fans were absolutely shocked by the news. As for Miller, while his divorce wasn't quite as public, it wasn't any less difficult. The CEO split from Caroline Campbell, with whom he shared two children, in August 2019. But what do we know about Campbell?
Caroline Campbell is known as a "violinist to the stars"
While she might not be A-List level famous like her ex's current love interest, Caroline Campbell has certainly created quite the refined career for herself. An expert violinist, Campbell has appeared as a soloist with an impressive array of groups, including the Cleveland Orchestra, Los Angeles Philharmonic, and the Indianapolis Symphony, to name a few. Sources have called her a particularly high-demand musician and given her the nickname "violinist to the stars," having played alongside the likes of Sting, Andrea Bocelli, Steven Tyler, Adam Levine, Michael Buble, Rod Stewart, David Foster, and Seal, (via carolinecampbell.com).
As for her relationship with Miller, according to the Daily Mail, the two were married in 2005 until their ultimate divorce in 2014 which finalized in 2018, right around the time that Miller began dating Garner. 
It's hard to say where things currently stand between Miller and Campbell, as things turned a bit ugly when Campbell revealed that it wasn't until seeing it on social media that she learned of the finalization of her divorce. She wrote on Instagram in a since-deleted caption, "Performed tonight in Texas with the always incredible and charismatic @chrisbottimusic and oh, apparently my divorce is finalized. I just found out on the internet.. Lol!! Tomorrow night we play Dallas – can't wait!!"