Here's How Melinda Gates Really Spends Her Day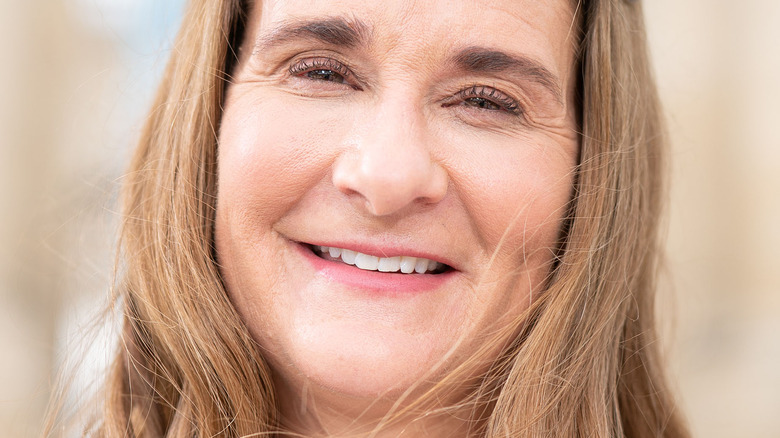 Bloomberg/Getty Images
On Monday, Bill and Melinda Gates announced in a joint statement on their Twitter accounts that they were ending their 27-year marriage. "We have raised three incredible children and built a foundation that works all over the world to enable all people to lead healthy, productive lives," the statement on their Twitter accounts read. "We continue to share a belief in that mission and will continue our work together at the foundation, but we no longer believe we can grow together as a couple in this next phase of our lives."
The pair first met when Bill, the founder of Microsoft, had a business dinner in 1987 with other colleagues that included Melinda, who eventually rose through the ranks of Microsoft to become the general manager of information projects, according to CNN. After years of being one of the most eligible (and, um, richest) bachelors in the world, Bill married Melinda in Hawaii in 1994. Though Melinda left Microsoft in 1996, she eventually became the co-chair of the incredibly powerful Bill & Melinda Gates Foundation, the leader of investment firm Pivotal Ventures, and a published author (per Inc.)
While her ex-husband may be one of the richest and most successful men in the world, Melinda's daily routine proves just how powerful she is on her own.
Melinda's daily routine is more normal than you might think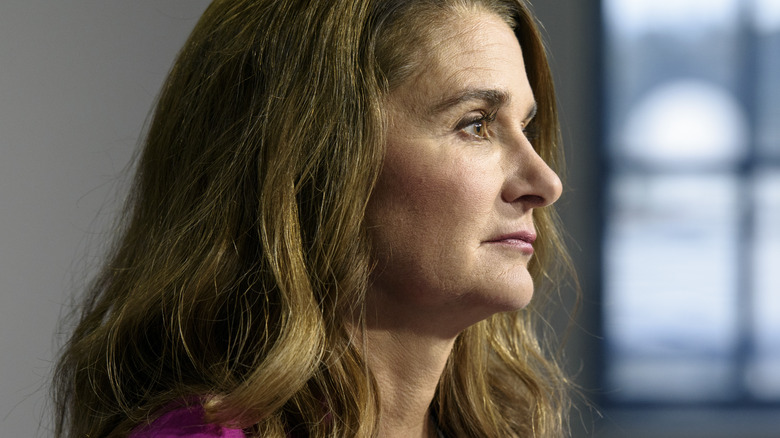 Bloomberg/Getty Images
At least prior to the pandemic, Melinda Gates spent the hours before she headed into her office at the Bill & Melinda Gates Foundation or Pivotal Ventures practicing "quiet time," the philanthropist revealed in an interview with The Cut. According to Melinda, she wakes up around 6:30 a.m. and spends the first hour of her day meditating, stretching, doing yoga, and reading spiritual books. No matter the weather, Melinda will venture out to her garden located on her property in Seattle. After that hour of quiet time, she'll settle down to breakfast. "I'm from Texas, so about once a week I'll eat huevos rancheros, which is my all-time favorite," Melinda told the outlet. "Sometimes I'll just have a grab-and-go muffin or yogurt, or oatmeal in the winter."
While no day is exactly typical for the business tycoon and philanthropist, she told The Cut that she usually has back-to-back meetings with 15-minute breaks to "catch my breath." After a long day at work, Melinda (at least prior to the divorce) made it home between 6 and 7 p.m. to eat dinner with Bill and her daughter, Phoebe. "I try not to work after dinner — that was kind of a mantra I made for myself about four years ago," Melinda shared. "I'll often read, talk with Bill, and then, generally, I'll watch something relaxing before bedtime with Bill or Phoebe."
Melinda's secret to maintaining a busy schedule that also caters to her own health and well-being? Plenty of to-do lists.