The Surprising Amount Meghan Markle Was Paid For Her Children's Book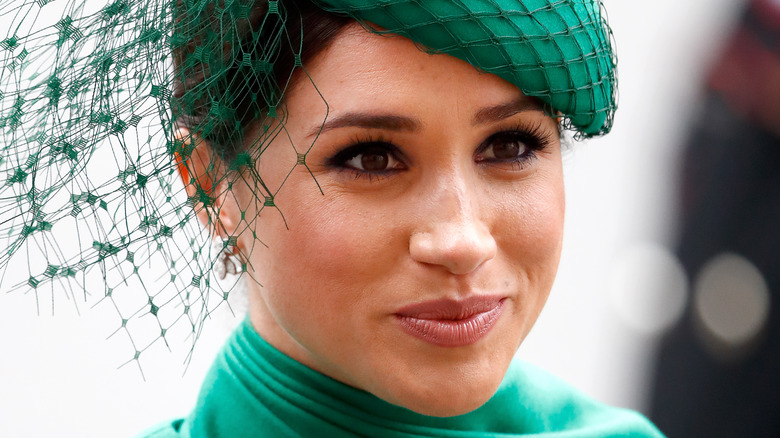 Max Mumby/indigo/Getty Images
The Duchess of Sussex and her husband, Prince Harry, have set out to become "financially independent" of the crown — and certainly haven't wasted any time. Between the Prince's Netflix deals, their partnerships with Spotify and investment opportunities, the Sussexes have already lined their pockets. As evidenced by Markle's recent book deal, the two royals draw a pretty penny.
Prince Harry's biographer recently estimated the Duchess' initial earnings from her new children's book, telling The Sun that there were rumors she received a $695,000 advance — £500,000. "But we don't know, even if she has been offered this massive advance, whether she will give any money away to charity or whether she will keep it for herself," she said. "They've got a lot of expenses what with their guards and big house and 16 bathrooms to look after."
Angela Levin, who penned Harry: Conversations with the Prince, also shared that the new book will cost people £12.99. "That's not extortionate but I'm not quite sure who will read it," she added. "Little children I don't think will read that, maybe it will be people who just want to know what she's up to now."
Prince Harry's biographer was perplexed that Meghan Markle used her royal title
Chris Jackson/Getty Images
While the price of the book seems reasonable, Levin had a lot more to say about Markle's name on the cover of the book rather than the sticker on the back. "The fact that she wants to cling on to her royal title and the book is written by Meghan, Duchess of Sussex, is laughable. Because they wanted to get away from the Royal Family, they hated the Royal Family — they felt trapped," she said. "They didn't like it, they wanted freedom and they've got freedom. You can't have everything you want like that."
Despite the criticism, the book, The Bench, is set to hit stores on June 8 of this year, according to People. The soon-to-be mother-of-two shared the impetus behind the story in a press release from her publisher, Random House. "The Bench started as a poem I wrote for my husband on Father's Day, the month after Archie was born. That poem became this story."
Illustrated by Christian Robinson, the book features watercolor images to stand alongside the Duchess' words. "My hope is that The Bench resonates with every family, no matter the makeup, as much as it does with mine," she said of the project. 
Of course, Markle's intentions are clearly good and only time will tell if the public's reaction turns positive.