What Does Glass Animals' Heat Waves Mean?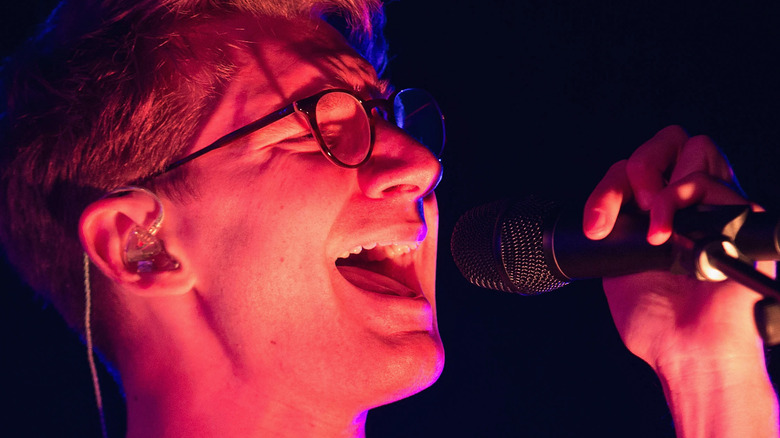 Mat Hayward/Getty Images
Glass Animals captured how uniquely odd summer 2020 was in their song "Heat Waves." The fourth single on their album "Dreamland" was described by The Lowdown as "a dancefloor-daze that aims for your heart as much as it does your feet." Its tempo may make it the perfect party song but the lyrics are deep. And here's what Glass Animals' Heat Waves means. In an interview with Billboard band frontman Dave Bayley said that the track has a very personal meaning.
"Normally, writing a song takes a good day to get into shape, but this happened in an hour late at night," he explained. "There's a certain time of year where I always start to feel a bit s**t, because I lost someone really important to me, and 'round their birthday, I start to feel a bit weird. Their birthday is in June, by the way. It was coming up to that period and it was late at night. Hence the lyric. ["Late nights in the middle of June."] So I was sitting back and feeling nostalgic and reflective."
The melancholy feeling of remembering someone but not being able to see them runs through the whole song and ABC said it "evokes a heartache we've all felt at least once in our lives. It's a tale as old as pop."
The video is about "being together and human contact"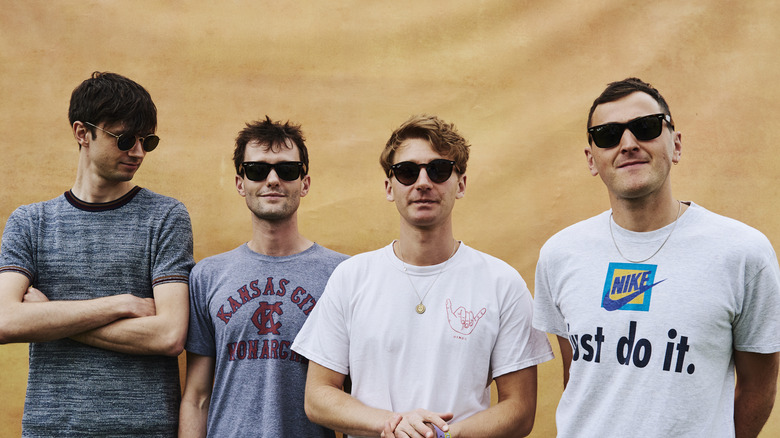 Handout/Getty Images
"Heat Waves" was produced under pretty unprecedented circumstances. NME explains that it was shot in East London, Glass Animals' home turf. Rather than bringing in a big production during the ongoing pandemic, they filmed their neighborhood with people they knew. "It was filmed at the peak of the lockdown in my neighborhood in East London by the lovely people who live around me," Dave Bayley shared, "just using their phones." 
As well as being about losing someone you love, Glass Animals pointed to all of the other things people have lost over the last year, like being able to go out to events and with friends. "When everyone was leaning out of their windows filming, I felt that same sense of togetherness and spine-tingling energy that happened at live shows," said Bayley. "It made the coldness of performing to an empty room with the band stuck on screens feel even more heart-breaking."
The underlying message of loss and longing may be a sad one but it's resonated with people around the world. ABC details that it's topped charts internationally and has been used in video games and to inspire fan art. On Facebook Bayley explained that the video is "meant to reference the sentiments in the song...about being defeated and unable to save something... but tweaked the context a little."