Chrissy Teigen Calls Out Women Who Matched With Ben Affleck And Matthew Perry On Raya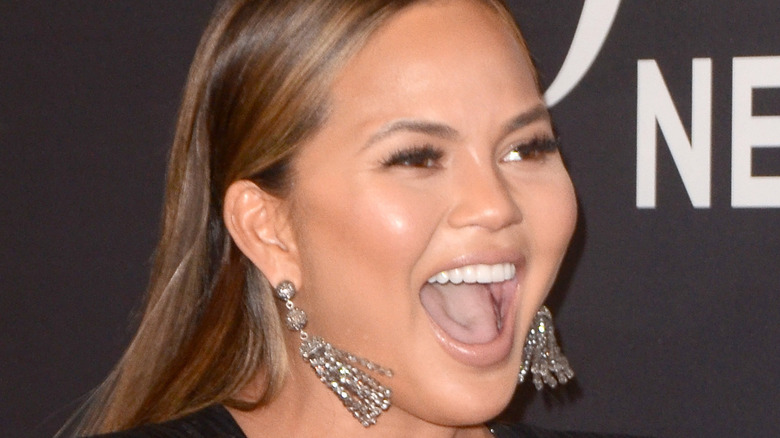 Shutterstock
In case you missed it, this was a big week for younger women who matched with older celebrities on the dating app Raya to publicly shame them. First, we saw TikTok user Nivine Jay post an Instagram video Ben Affleck supposedly sent her when she unmatched him (via Page Six). Then, 19-year-old Kate Haralson told Page Six she matched with 51-year-old Matthew Perry on Raya. They subsequently agreed to meet over FaceTime, and played a game of 20 Questions, a portion of which Haralson shared on TikTok.
"A lot of people were saying I'm a bully and mean for posting this, and it made me feel kind of bad, but at the same time, I feel like a lot of guys in Hollywood are talking to all these young girls and it's something that I think a lot of people should be aware of," she told Page Six.
Now, Chrissy Teigen is weighing in on the situation, and let's just say she is not a fan of Perry or Affleck for their roles — but the model mom doesn't stop there with her brutally honest opinions (via Hollywood Life).
Chrissy Teigen thinks everyone involved was wrong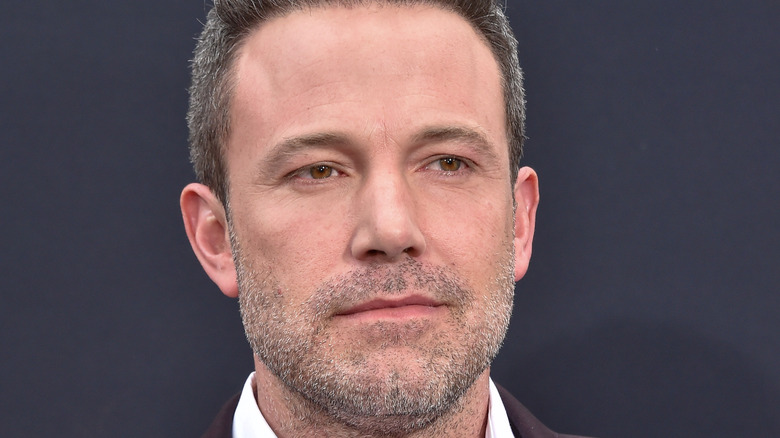 Shutterstock
Also in case you missed it, Teigen is back on Twitter after quitting back in March. Her social media hiatus didn't last long, as she was back on Twitter in just a few short weeks.
This was the platform the cookbook author chose to speak out about Affleck, who recently broke up with Ana de Armas, and Perry, who recently got engaged, being on Raya, and the women they matched with. "I agree celebs shouldn't be making these creepy desperate video replies on raya," she tweeted, adding, "but it's tacky to release private messages. Ya both wrong, congrats."
Commenters were also quick to share their opinions on the matter, with some agreeing that the stars' videos were super cringeworthy, and that Affleck's video was desperate, while Perry came off as creepy.
But others opined that since the actors took their interactions to a second platform, they waived their rights to privacy, and therefore, the women had done nothing objectively wrong, even if sharing the clips were a bit attention-seeking.