This Botched Patient May Be A Familiar Face To Rupaul's Drag Race Fans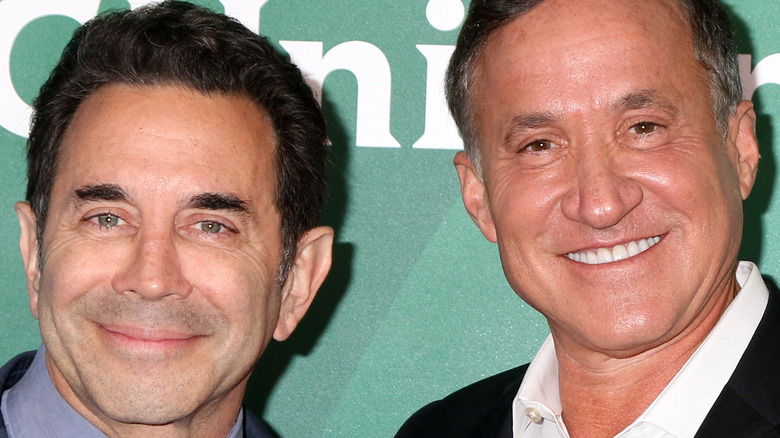 Shutterstock
Since its 2014 debut, hit reality show "Botched" has unflinchingly showcased the good, bad and very, very ugly of plastic surgery. Dedicated practitioners Dr. Terry Dubrow and Dr. Paul Nassif pride themselves on tackling the most extreme cases — typically the kind other doctors turn their (surgically enhanced) noses up at. While fixing other people's mistakes, Doctors Dubrow and Nassif give hope to those who have gone too far, and who have fallen victim to dodgy work elsewhere. 
As E! News notes, many celebrities have featured on "Botched" over the years, from supermodel Janice Dickinson to iconic reality star Tiffany "New York" Pollard. Famous clients are just patients to the celebrity surgeons, however. The docs remain unfazed by their clientele's status, and focus entirely on their medical needs. In the case of Detox from "RuPaul's Drag Race" fame, however, Dr. Dubrow and Dr. Nassif really had their work cut out for them. 
Detox is a vocal plastic surgery fan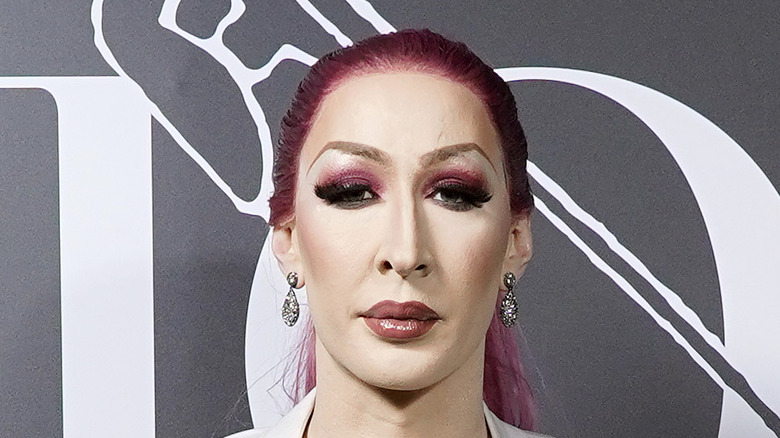 Francois Durand/Getty Images
Long-time fans of "RuPaul's Drag Race" will know Season 5 breakout Detox, who also competed on "All Stars 2," as a plastic surgery aficionado. Memorably quipping during her original appearance on the hit show she'd had "Everything but my kneecap and my nose" done (via Queerty). Detox even released a song called "Silicone" that played up the drag superstar's pumped-up reputation. The lyrics memorably intone, "I'm black market beauty" and "I'm just pumped with silicone" (via Genius). It was therefore no surprise when Detox popped up on "Botched." If anything, crossover viewers probably expected to see her sooner. During her appearance, Detox admitted the only thing she regrets getting done over the years are silicone injections in her abs, explaining, "They're not perfectly parallel, and they look uneven" (via YouTube). 
The "Drag Race" star felt like she couldn't show off her body the way she wanted to, and was therefore looking to the "Botched" doctors to give her back that confidence. Thankfully, as E! News notes, Dr. Terry Dubrow advised a "skin-only tummy tuck" would sort Detox out. With the low-risk procedure booked, the reality star was elated. She had tears in her eyes as she admitted fearing the worst, "I've been very worried about the silicone just because there is so much bad news out there. And to hear I'm that lucky and as lucky as I thought I have been for years, is really good news."