The Truth About Mel Brooks' Wives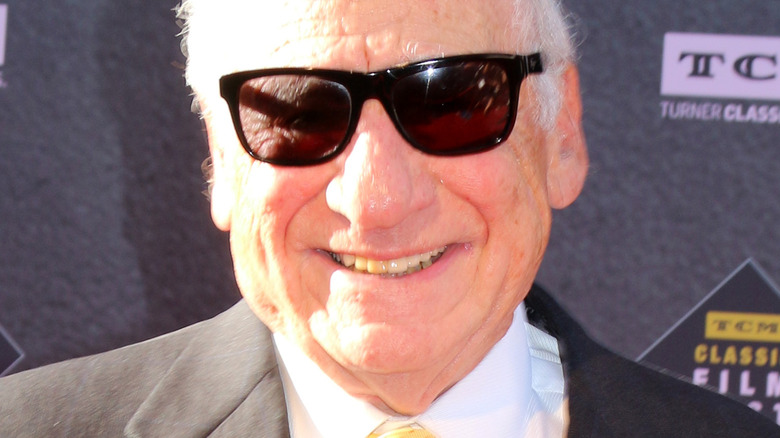 Shutterstock
Funnyman Mel Brooks has been entertaining audiences worldwide for generations. His acerbic wit and ability to make people laugh at the most absurd of situations has endeared him to millions.
Brooks has starred in, produced, written, and/or directed a host of classic comic films through the decades, including "History of the World, Part 1," "Spaceballs," "To Be Or Not To Be," "Blazing Saddles," "Young Frankenstein," and "Robin Hood: Men In Tights," according to IMDB.
Some of Brooks' films could have been controversial, like "Blazing Saddles," which dealt with racism, and "To Be or Not To Be," which was a parody of Hitler and Nazi Germany. However, the wit and intelligence of these films gave audiences an understanding of what the message Brooks was trying to convey.
In his personal life, Brooks led a much less controversial life than in his films. While he amassed audiences throughout his career, he only loved two women, both of whom married and started families with. Which two women caught Brooks' eyes and became his wife?
Mel Brooks' first marriage was relatively short-lived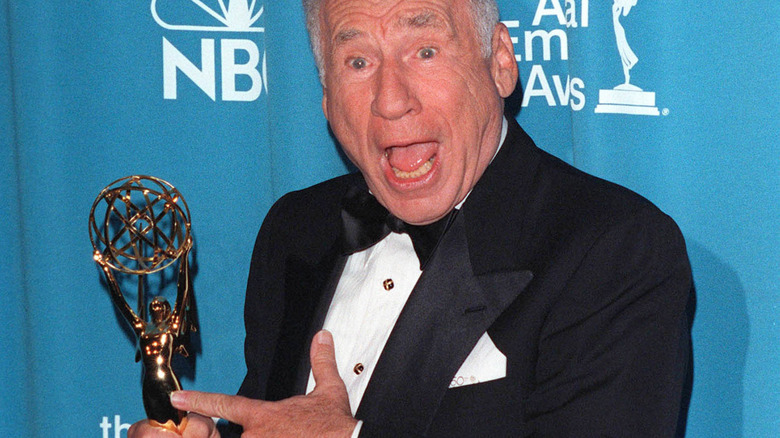 Shutterstock
It was 1953 when Brooklyn native Mel Brooks, who was in his late 20s at the time and writing for television sketch comedy shows, wed Florence Baum, a Hollywood starlet known for her work in the 1948 film "Places Please." Baum was also an acclaimed theater actress, having appeared on stage in such classics as "Two's Company," "Top Banana," and "Gentlemen Prefer Blondes," according to Playbill.com.
Brooks and Baum had three children together, Stephanie Brooks, Nicky Brooks, and Eddie Brooks. Despite having three young kids and finding success in their performing careers, the Hollywood pair called it quits in 1962 after just nine years of marriage, per Closer Weekly. However, it wasn't very long until Brooks found love again, and this time it was a love that lasted into the next century with a woman whom he shared a life and also worked with.
Mel Brooks wed Anne Bancroft in 1964, forming a Hollywood power couple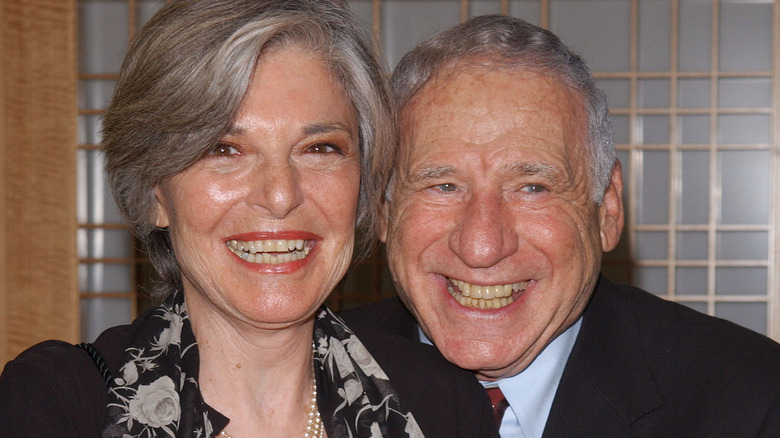 Frank Micelotta Archive/Getty Images
In 1964, Mel Brooks married actress Anne Bancroft and the pair remained together as Tinseltown mainstays until Bancroft's death at the age of 73 in 2005. Brooks' second marriage produced another son, Max Brooks. He was the only child Brooks and Bancroft had.
The secret to their long marriage? They had fun together, according to Country Living. In fact, they had fun together on set, appearing in several projects together, including "To Be or Not to Be," "Silent Movie," and "Dracula: Dead and Loving It."
"How many people could stand their wives for 24 hours? I could cry now. She was easy ... she was fun ... I liked her so much. I couldn't get enough of her," Brooks told Judd Apatow on Sirius XM radio, via the Daily Mail.
Today, Brooks is 94 years old and never remarried. While heartbroken by his wife Anne's death, he still makes Hollywood appearances and has his children by his side.