The Truth About Adele's Father's Death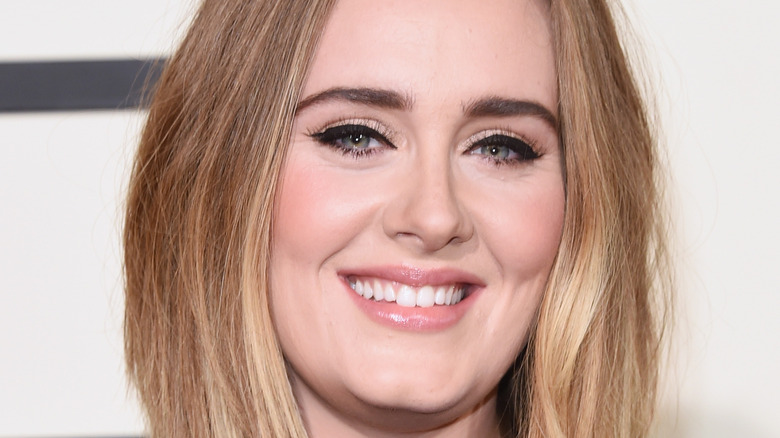 Jason Merritt/term/Getty Images
Mark Evans, the estranged father of superstar singer Adele, has passed away at the age of 57 following a lengthy battle with bowel cancer. The Sun confirms Evans, who walked out on the family when Adele was just three years old, had claimed many times to have reconciled with his daughter. However, the "Someone Like You" hit-maker stringently denied reports that she and her father were ever on good terms. In fact, while accepting her 2017 record of the year Grammy, Adele pointedly told her manager, "I love you like you're my dad."
The chart-topping singer added, "I don't love my dad, that's the thing. That doesn't mean a lot. I love you like I would love my dad," to the shock of everybody gathered in the audience. Speaking to The Sun in 2011, Evans admitted to being a terrible dad, mostly on account of his alcoholism, at the height of which he was frequently "putting away two liters of vodka and seven or eight pints of Stella every day." It's worth noting, however, that Adele confirmed in interviews she didn't hate the man and, according to insiders, the singer will still be rocked by losing him regardless.
Adele's father didn't manage to reconnect with her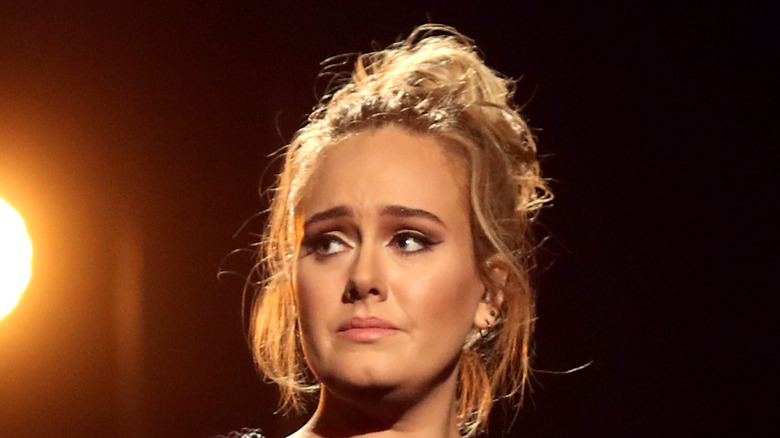 Christopher Polk/Getty Images
Mark Evans told The Sun in 2011, "I was deeply ashamed of what I'd become and I knew the kindest thing I could do for Adele was to make sure she never saw me in that state." The superstar singer was raised predominantly by her mother, Penny Adkins, in London after Evans left them (via The Mirror). The struggling father publicly shared his cancer battle in 2013, bemoaning the fact he'd probably never get to meet grandson Angelo, whom Adele gave birth to the year before, as a result. It's unclear whether the two ever did get to meet, considering the iconic star maintained she didn't reconnect with her father in her adult years. A source advised The Sun, "Mark's family are of course very upset by his passing. He always hoped things would work out with Adele, but it remained acrimonious to the end." 
They added, "He made a few attempts to make things right, but clearly it had been too long." The relationship allegedly soured further after Evans gave a tell-all tabloid interview, with even Adkins reportedly warning him it wasn't the right move. Adele celebrated her 33rd birthday earlier this month, writing "Thirty Free" alongside a selection of snapshots on Instagram. Fans are hoping a new album is on the way soon, since the singer typically lines them up with her birthdays. At the time of writing, she has yet to make any public reference to her father's passing.