Andra Day Opens Up About Her Addiction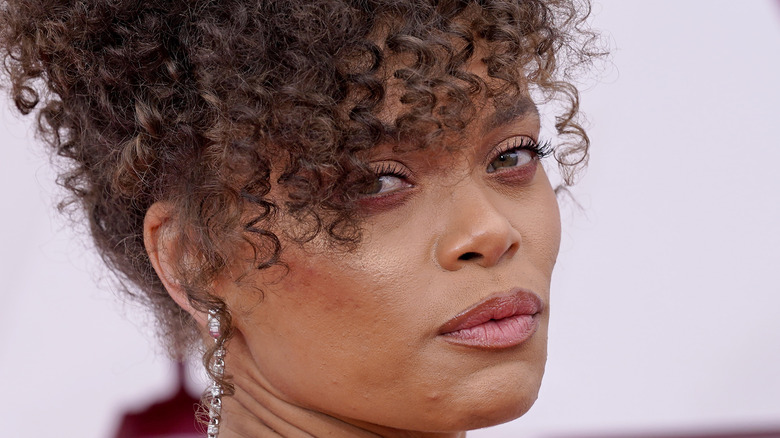 Pool/Getty Images
Andra Day may have just made her big acting debut with her starring role in "The United States vs. Billie Holiday," but the powerhouse singer is already leaving her mark on the entertainment industry. The 36-year-old actress and artist was nominated for two Golden Globes this year — one for Best Actress in a Motion Picture, which she won for her "Billie Holiday" role, and another for Best Original Song for "Tigress & Tweed" (via Golden Globes) — and was also up for Best Actress at the Academy Awards, which ended up going to Francis McDormand for her role in "Nomadland" (via Oscars).
Although Day's portrayal of Holiday catapulted her to A-list fame, the singer revealed in an interview with Variety that her Billie Holiday role almost made her quit acting. "I thought I was gonna retire after this movie from acting because I thought, 'This s*** is too deep.' I've always loved actors and always had respect for them, but now I have a whole new respect for them and how deep they have to go," she said, then touching on the major transformation she had to undergo in order to accurately portray the iconic singer, including losing a whopping 40 pounds. "If I had to do something like this again: not eating, not sleeping, just drinking and smoking, I don't know if I could survive that s***."
Andra Day revealed that she's struggled with addiction in the past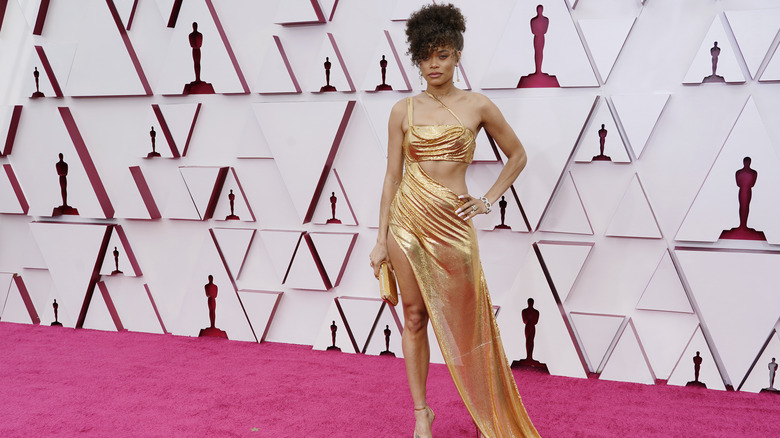 Pool/Getty Images
In a profile by InStyle published on Tuesday, May 11, Day opened up about portraying the legendary artist, and revealed that she wanted the film to focus on Holiday's talent, rather than the objectification and hyper-sexualization of Holiday in the male-dominated jazz world of the '30s through the '50s — and for a good reason. "I didn't want any element of sexualization. I had come out of something in my own life — dealing with porn addiction, sex addiction," Day revealed. "I'm being very, very candid with you because I'm not the only one. But I knew I wanted all of that very much gone."
The "Rise Up" singer also told the outlet that those days are behind her, though, and that she's in a much better place now. "I feel now, after playing Billie, that I'm honoring her, and the strength that is femininity. I'm definitely in a healthier place to enjoy that because I'm outside of the addiction, if you will," she said, adding, "So, yeah, it's been really fun, because it's been very new for me."