The Meaning Behind Heat By Chris Brown Featuring Gunna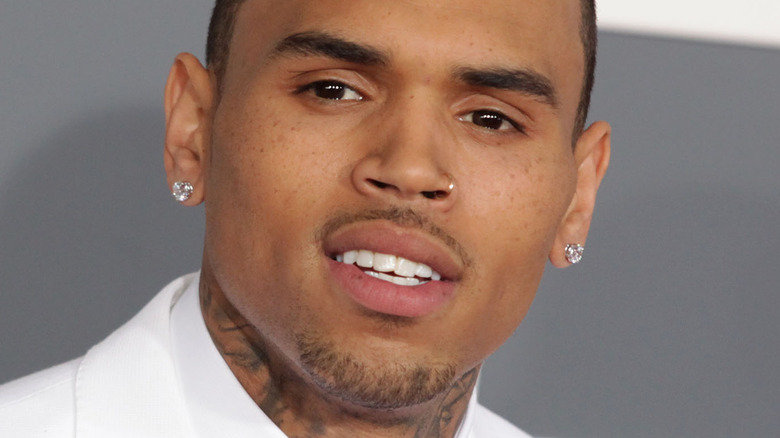 Shutterstock
Acclaimed rapper and noted domestic abuser Chris Brown has landed several nominations for the 2021 iHeartRadio music awards. Unlike many other performing arts awards shows that rely on committee or academy votes, nominations for the iHeartRadio Music Awards are based on consumer data, including song plays, album purchases, and radio airplay. Social voting began on April 7 with the announced nominations and will continue until May 19. Fans can vote by hashtag on Twitter, or directly by visiting iHeartRadio.com/awards.
Brown has been nominated in several categories. "Go Crazy," a joint release with Young Thug, off of the album "Slime & B has" been nominated for Best Collaboration, as well as R&B Song of the Year. "Heat," with Gunna, is also nominated for R&B Song of the Year, and Brown is up for R&B Artist of the Year. His competition for the title includes H.E.R., Jhené Aiko, Snoh Aalegra, and Summer Walker (via Billboard).
Per Billboard, the awards will air live from the Dolby Theatre in Los Angeles on May 27 (8-10 p.m. ET live/PT tape-delayed) on Fox, as well as broadcast on iHeartMedia radio stations, and on the app.
Heat is all about lust and luxury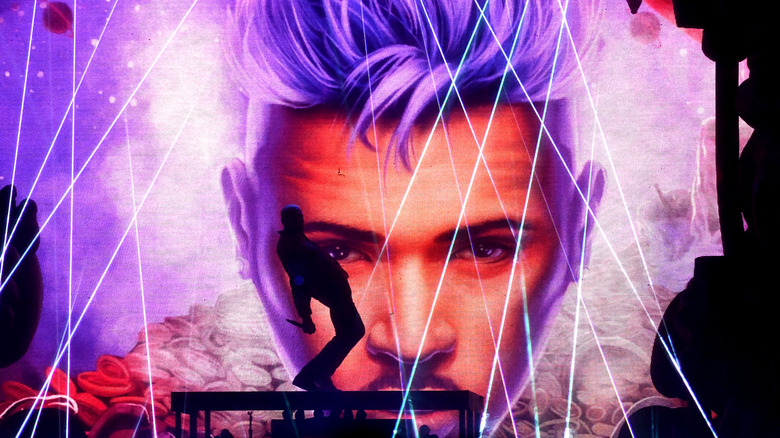 Scott Dudelson/Getty Images
The meaning behind Chris Brown's nominated song "Heat" isn't complicated. It's a pretty classic addition to the cannon of NSFW (Not Safe for Work) songs about being DTF (Down To... we'll let you Google that one.) The music video features Brown and Gunna as unlikely retail associates at a high-end clothing designer's shop where an eager line of gorgeous Black women are clamoring to shop for clothes.
Though the veneer of the video and some of the lyrics are focused on the clothes, it's pretty clear that no one intends to keep them on for very long. These classic sentiments of lust and luxury are amplified in the video, with its stark color palette of mostly black, white, and silver, with blazes of hot pink and red. The clean lines, and bright lights evoke fashion week as much as a car show, especially when the women are all dressed up and standing in a grid that Brown and Gunna move through, admiring the display (via YouTube).
Originally released on June 20, the song is the fifth single from Brown's ninth studio album, "Indigo," a double album, which, though not exactly heralded by critics, nevertheless, was projected by Complex to be a success, and clearly the streaming data backs that claim, if the iHeartRadio nominations are any evidence.