Inside Prince Harry And Orlando Bloom's Relationship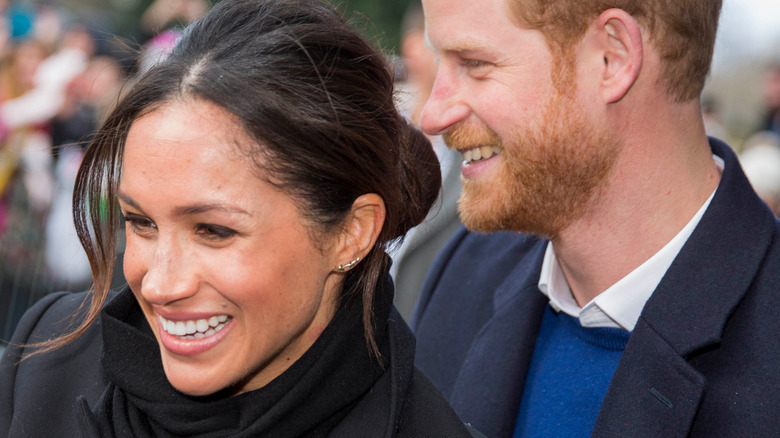 Shutterstock
When Prince Harry and Meghan Markle left England behind for the sunny state of California, they were hoping it would give them a little more control over how much of their private lives became public. They may not have realized, however, just how entrenched in the Hollywood scene they would become, and they've found themselves with some surprising friends. After first moving into Tyler Perry's Beverly Hills mansion, they've settled down in a place of their own in Santa Barbara, California. Just down the street are some other famous faces, and Prince Harry recently dished about one star he's been in close contact with, as reported by Insider.
While chatting with Dax Shepard on Shepard's "Armchair Expert," in an episode released Thursday, May 13, Prince Harry revealed that he and Orlando Bloom have started texting each other. Considering they're both famous fathers in the area, you can imagine they have a lot in common, but there is one specific issue they like to touch base on.
Orlando Bloom helps Prince Harry with paparazzi watch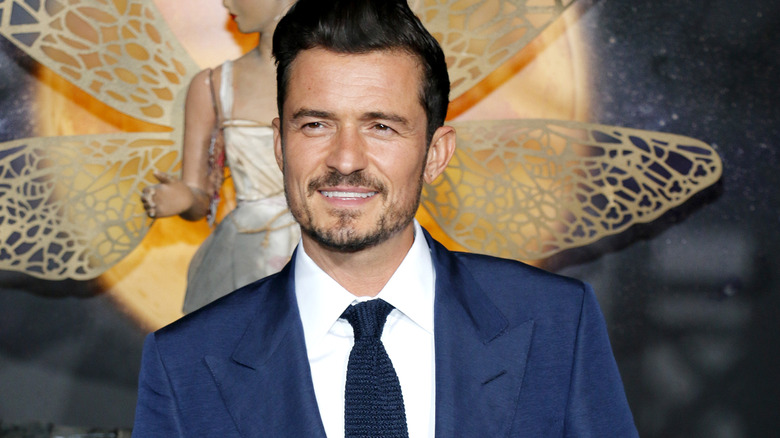 Shutterstock
The "Lord of the Rings" star is no stranger to dealing with the paparazzi, so he completely understands how Prince Harry feels about trying to avoid the cameras when he and Markle are just trying to live their lives at home. When he sees something suspicious, Bloom will send his neighbor a text to give him a heads up. Apparently, things can get pretty interesting — and one photographer, in particular, caught their attention recently.
"Just two days ago Orlando Bloom sent me a message because he's down the road and we sort of keep in contact because of the paparazzi," Prince Harry explained on "Armchair Expert" (via People). "He sent me a photograph, which his security got, of this long-haired guy with a beanie on, with his AirPods in, with his massive camera lying in the back of his 4x4 truck, blacked-out windows, a woman driving ... and he's laid down in the back of this truck taking photographs of them out with their kid, and whoever else is in that area. How is that normal? How is that acceptable?"
Thankfully, however, that seems to be outside the norm, and the soon-to-be father of two is enjoying his new privacy in America with pregnant wife Markle and their son, Archie. "Living here now, I can actually lift my head," he shared. "We can walk around feeling a little bit more free" (via CNN).