What Does Olivia Rodrigo's Good 4 U Mean?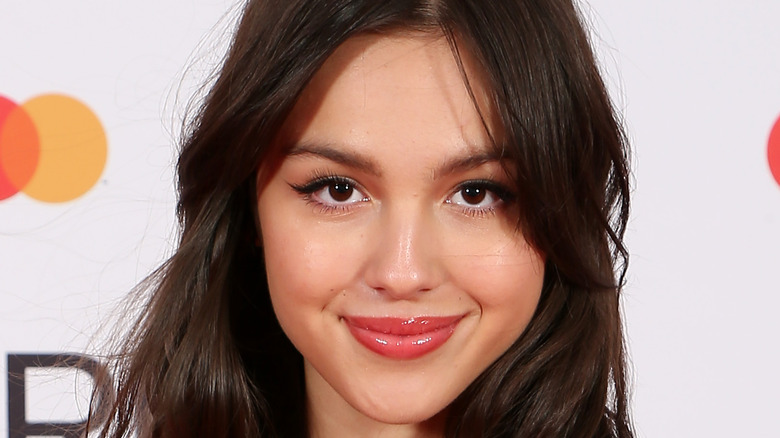 Jmenternational/Getty Images
Olivia Rodrigo is one of the biggest names in pop music at the moment. The singer/songwriter caught the world's attention with her debut single "Drivers License" in January of 2021. The 18-year-old's pop ballad debuted at No. 1 on the Billboard Hot 100 Chart in the United States, which earned Rodrigo the record for the biggest weekly streaming debut with 107 million worldwide streams (via Entertainment Weekly).
The track also went viral on the video-streaming platform TikTok and inspired many trends, with TikTok users singing about having their heart broken. Since releasing "Drivers License," the "High School Musical: The Musical" star released two more hit songs. The latest track, "Good 4 U," is the third single from her upcoming debut album "Sour" (via Billboard). Before the track was released, Rodrigo wrote a letter to her fans that revealed "Good 4 U" is one of her favorite songs on her upcoming album (via Genius), which is scheduled to drop May 21, 2021 (via Showbiz Cheat Sheet).
Good 4 U may be about Joshua Bassett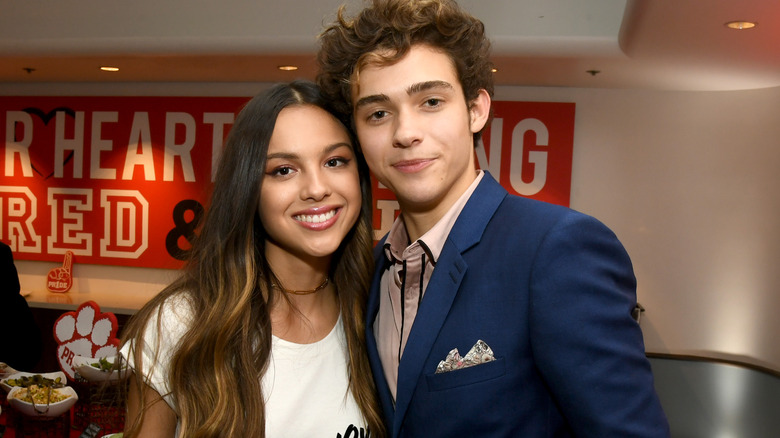 Kevin Winter/Getty Images
At first listen, it's clear that Olivia Rodrigo's "Good 4 U" is another heartbreak anthem. The pop-rock track uses sarcasm to call out an ex that moved on way too fast. "Well, good for you, I guess you moved on really easily/You found a new girl and it only took a couple weeks/Remember when you said that you wanted to give me the world?" She sings that her ex appears happy, but she's struggling and wondering how someone could get over it so fast.
Naturally, these lyrics have stirred up speculation that Rodrigo is singing about her ex-boyfriend and "High School Musical" co-star Joshua Bassett (via Cosmopolitan). Rodrigo and Bassett met on the set of the series and are believed to have dated and broken up in 2020 (via CapitalFm). When Rodrigo's "Drivers License" dropped, listeners were convinced the song is about Bassett because of connections between the lyrics and what the pair revealed about their relationship.
Though all three of Rodrigo's singles appear to be about her feelings over a break-up, the singer shared in an interview with Billboard that she does not want to be pigeonholed as "the heartbreak girl." She said, "I'm a songwriter who writes from a place of authenticity and truth and truthfully, love and happiness and everything weren't feelings that I was feeling at the time. And what's the point of putting out a record if it isn't something that you feel is important to say to people?"