Courtney Love Has Harsh Words For Lily James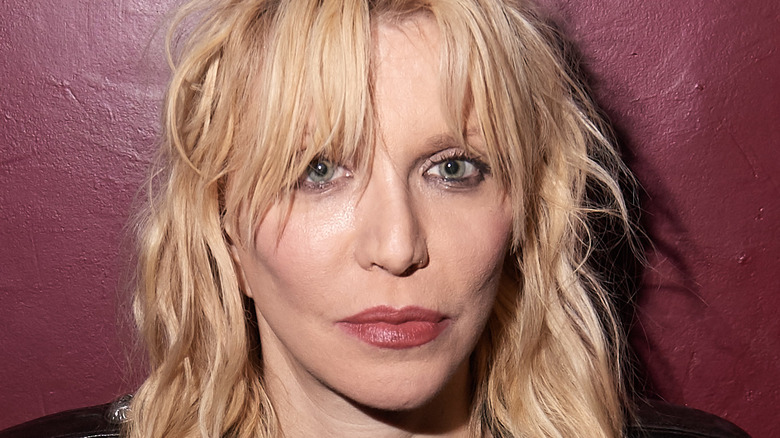 Victor Boyko/Getty Images
When the casting notice for upcoming series "Pam & Tommy" dropped, most people were left scratching their heads. How were Marvel star Sebastian Stan and English rose Lily James going to be transformed into Mötley Crüe drummer Tommy Lee and "Baywatch" bombshell Pamela Anderson respectively? Then, the on-set photos started being released and our jaws collectively hit the floor. The latest, as Page Six reports, saw James frolicking about on the beach in Malibu, gussied up in Anderson's iconic red bathing suit — and it's impossible not to do a double take. 
"Pam & Tommy," which is due for release on Hulu, is an eight-episode look at the rocky relationship between Lee and Anderson. The couple memorably tied the knot in 1995 and subsequently took part in a notorious sex tape. James appears to have been shooting a scene involving a slo-mo run down the beach, in classic "Baywatch" style. With a breast-plate, dark tan, and platinum blonde hair, she's a dead ringer for Anderson, with one bystander enthusing, "She really nailed it! They picked the right actress for the role. The makeup, hair, everything was on point."
Although the "Mamma Mia! Here We Go Again" star clearly resembles Anderson, there's at least one person who reckons James should never have been cast as her.
The rock star defended her friend, Pamela Anderson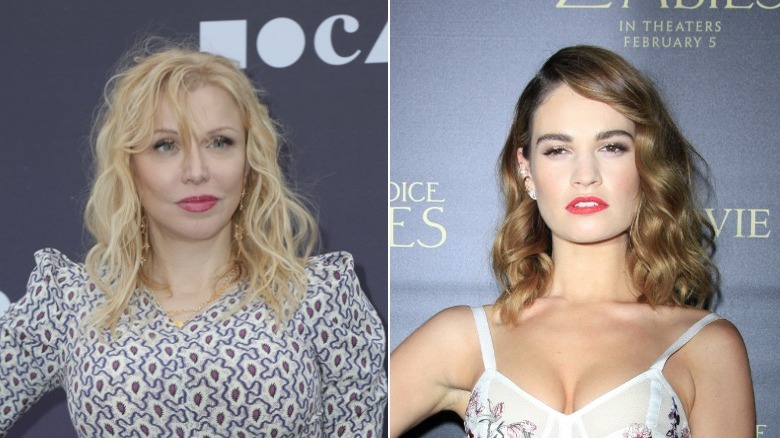 Shutterstock, Shutterstock
According to People, in a since-deleted Facebook post, Courtney Love posted a snapshot of a news article about the series, describing it as "f****** outrageous." The rock star, who is Kurt Cobain's widow, explained how she was in the studio recording music when the infamous sex tape first came out. "ALL! The staff engineers / producers / owners / were watching the sex tape with huge schadenfreude.. Guffaws, It was disgusting. I banned anyone discussing it.. It destroyed my friend Pamela's life. Utterly," Love revealed.
The former Hole singer also claimed she'd been approached to clear an old "Rolling Stone" cover for use in the show, but Love refused, describing "Pam & Tommy" as a "piece of s***." She concluded her post by calling out Lily James directly, noting, "My heart goes out to Pammy. further causing her complex trauma. And shame on Lily James whoever the f*** she is. #vile." Earlier this week, the "Baywatch" star herself reportedly described the show to The Sun as a "cheap knockoff" and confirmed she wouldn't be watching.