Here's Who Will Compete In This Year's Jeopardy! Tournament Of Champions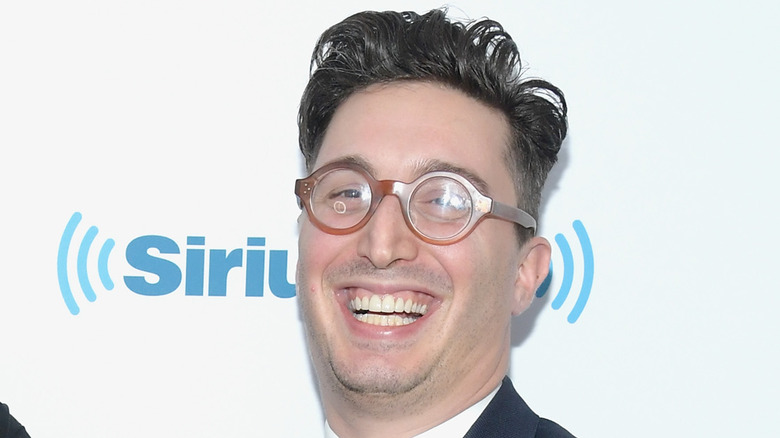 Ben Gabbe/Getty Images
The long awaited "Jeopardy! Tournament of Champions" is finally here, with the first episode of the quarter finals set to debut this evening. Music industry executive and entrepreneur Buzzy Cohen, the famous "Jeopardy!" champion from 2016, will host the two-week tournament, via The Mercury News and Wealthy Spy. As reported by the "Jeopardy!" website, Alex Trebek gave Cohen the name "Mr. Personality" after he completed a nine-game winning streak. In light of Trebek's passing, Cohen appears to be taking on his new role as host with humility. "This will always be Alex's stage," he wrote in a tweet this afternoon. "Humbled and honored to join the legacy today."
Which other famous contestants will grace the stage in the coming days? According to the "Jeopardy!" website, the cast will include 15 of the top "Jeopardy!" competitors from 2019 to 2020. It will also include winners from the Teachers Tournament and College Championship. The stakes are high too, with the grand prize at $250,000. Second and third place winners stand to receive $100,000 and $50,000, respectively.
Tournament of Champions contestants include Jason Zuffranieri, Ryan Bilger, Sarah Jett Rayburn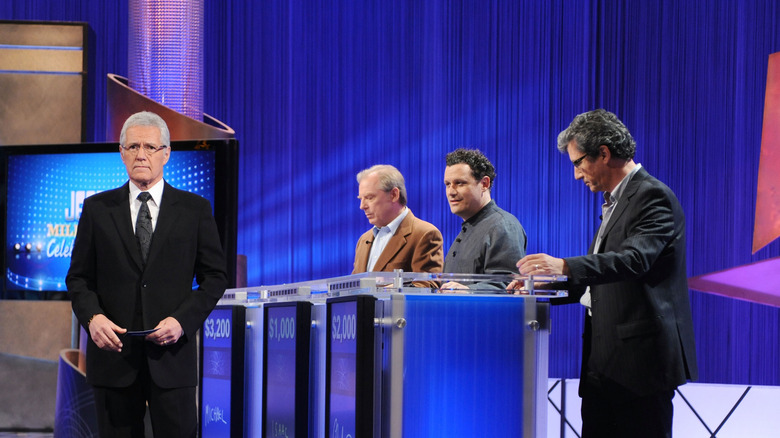 Amanda Edwards/Getty Images
As published on the "Jeopardy!" website, the first three contestants on "Jeopardy! Tournament of Champions" include Jason Zuffranieri, Ryan Bilger, and Sarah Jett Rayburn. Fans of the show may remember Zuffranieri as the math teacher from Albuquerque, New Mexico with a 19-game winning streak in 2019, per Next TV. Ryan Bilger, a history student from Gettysburg College, won a jaw-dropping $109,049 over the course of his five show appearances in 2019, via Lehigh Valley Live. Sarah Jett Rayburn's "Jeopardy!" history is also very impressive. The writer and stay-at-home mom from Texas is a four-time champion, according to the J! Archive, and won a total of $90,300. Rayburn also made history in 2020, when she became the first "Jeopardy!" contestant to interrupt host Alex Trebek after submitting the wrong answer, per The Sun.
Other contestants who will join this year's "Tournament of Champions" include Andy Wood, Nibir Sarma, Karen Farrell, Ryan Hemmel, Sam Kavanaugh, Kevin Walsh, Mackenzie Jones, Veronica Vichit-Vadakan, Jennifer Quail, Steve Moulds, Paul Trifiletti, and Ben Henri.