The Truth About Jeopardy! Star Buzzy Cohen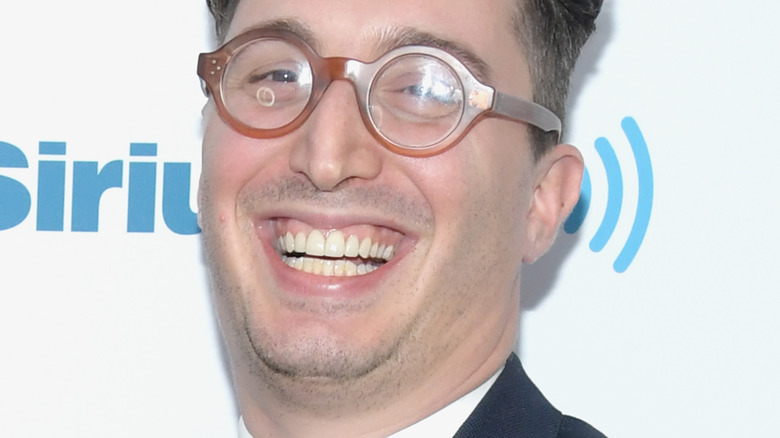 Ben Gabbe/Getty Images
Jeopardy! fans will certainly remember Buzzy Cohen, the divisive champion whose distinct handsomeness and teasing relationship with the show's late former host Alex Trebek (who famously referred to him as "Mr. Personality") made a lasting impression. In fact, Cohen's performance was so memorable that even those who don't religiously watch the quiz show likely know who he is — or, at the very least, are familiar with his incredibly unique name.
This week, it was announced that Cohen, 36, will return to Jeopardy! to host the Tournament of Champions. Cohen originally appeared on the show as a contestant in 2016, where he raked in $164,603 over the course of nine games. In 2017, he took part in the Tournament of Champions and won, then served as a team captain in the 2019 All-Star Games. According to Jeopardy!'s official website, Cohen will no longer be eligible to compete in any Jeopardy! competitions after his turn as guest host.
Read on for everything we know about the memorable Jeopardy! star — who, by the way, is not actually named "Buzzy."
Buzzy Cohen was a polarizing contestant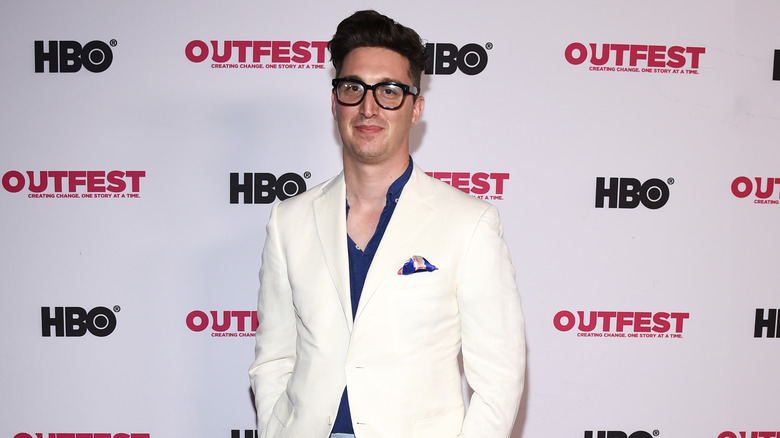 Amanda Edwards/Getty Images
Buzzy Cohen's presence on Jeopardy! caused the internet to erupt into chaos. Aside from his memorable name (which is a nickname; his birth name is Austin David Cohen, according to USA Today), Cohen drew attention for his good looks and charm — while others despised him for his bravado and "punchable" face. "Has there ever been a more punchable @Jeopardy champion than Buzzy Cohen?" one Twitter user shared in 2016. Another user added that Cohen looks like "a kid I would push into a locker."
However, large swaths of the internet dubbed him a heartthrob and many fans even reached out to him personally — despite the fact that he's a married man. In a 2016 interview with The Cut, Cohen said, "There are some really interesting, very forward people that have messaged me things you can't print on your website." When asked what his wife thought of the whole thing, Cohen told the outlet that she thought it was "hilarious." "Whenever people are like, 'Oh, Buzzy's so hot and smart and funny,' she's like, 'Yeah, I know. I agree with you,'" he said.
In an interview with Vanity Fair, the contestant was asked why he thinks he's so polarizing. "People just go to extremes," he replied, noting that having fun is a part of the game. "When I have opportunities to inject a little bit of personality, I don't see the harm," Cohen said.
The secrets behind Buzzy Cohen's distinct look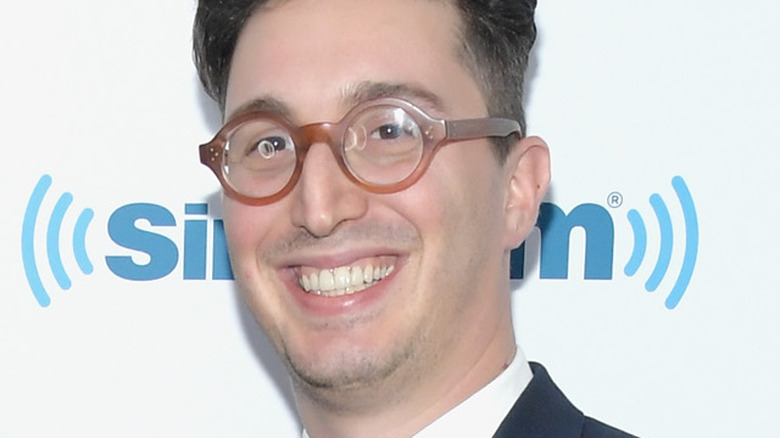 Ben Gabbe/Getty Images
Buzzy Cohen's distinct look was (and continues to be) a massive topic of conversation when it came to his time on Jeopardy!. Between his perfectly quaffed hair, signature round glasses and snappy attire, Cohen drew quite a bit of attention for his appearance. In his conversation with The Cut in 2016, he finally revealed the exact pair of glasses he wears. "They're a French brand called Veu DC," he told the magazine. "I only have one pair, but I do have a backup pair that I haven't put my prescription in yet. I have a 2-year-old daughter who likes pulling them off my face, so I wanted to make sure when she inevitably breaks them that I have a backup pair."
Cohen also revealed his hair and makeup routine for the show. "I do it myself," he said of his hair. "I actually got it trimmed up like a couple days before, but I'm really not a morning person and you have to be at the studio at 7:45 a.m., so I just kind of threw some stuff in there and put some fingers in it." As for makeup, the contestant didn't do much. "They do have a hair-and-makeup department — it's more like a makeup department to make sure you're not shiny," he said. "And I would just ask them, 'Hey, does everything look alright?'"
Depends on who you ask, Buzzy!