Hilaria Baldwin Just Made This Big Change To Her Instagram Account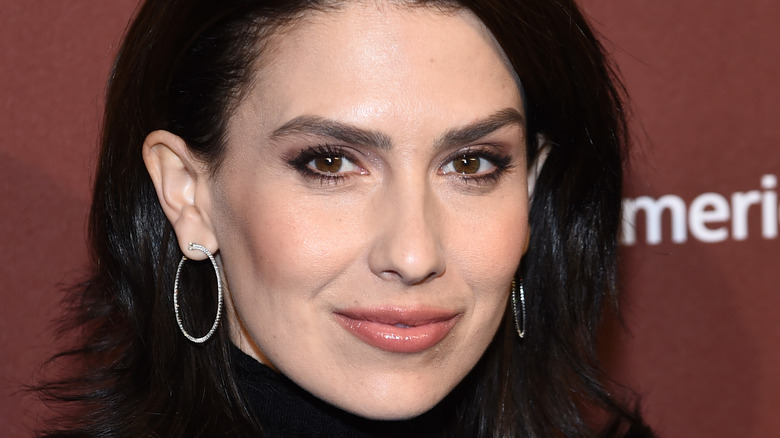 Jamie Mccarthy/Getty Images
Hilaria Baldwin is as well known for her huge Instagram following as she is for being married to Alec Baldwin. She has over 900,000 followers, and often shares yoga tutorials, and gives fans a look into her life as a new mom of six. For instance, Baldwin recently recounted a scary experience she had when her son, Eduardo, suffered an allergic reaction.
For a long time, Baldwin referred to her followers on Instagram as a community — and allowed comments, both positive and negative to her posts. She even responded to her followers at times, like when her heritage was called into question back in December of last year.
But when the scandal heated up, the podcast host may have thought it best to stay away from potential negativity for a hot minute, and after posting a video defending her Spanish roots, Baldwin turned the ability for people to comment on her posts off.
Even when Baldwin announced via Instagram that the family had welcomed a sixth child to their brood, fans were unable to share their congratulations or questions. But now, finally, after several months of having the comments turned off, Baldwin is making a change to her account settings.
Hilaria Baldwin has decided to turn the comments back on
Starting with a video of her kids posted a day ago to her Instagram account, Baldwin is now allowing her followers to share comments again. By the time she posted a few times, fans were catching on, with comments pouring in after the star mom shared an image of her son and his birthday cake.
"I'm so glad to see you are allowing comments again. Don't hesitate to use that block button!" one follower said. Most of the comments were simply fans wishing Romeo a happy birthday. And indeed, a quick browse through Baldwin's recent posts reveals only positive comments.
So, is she allowing negative comments? It's unknown at this time, but it seems one thing is for sure: Baldwin is ready to move on from her heritage scandal, and open up her community once again. Only time will tell if this is a long term move, or if trolls will take away Baldwin's interest in allowing comments to her posts yet again.