Why Another Retailer Just Dropped Chrissy Teigen's Products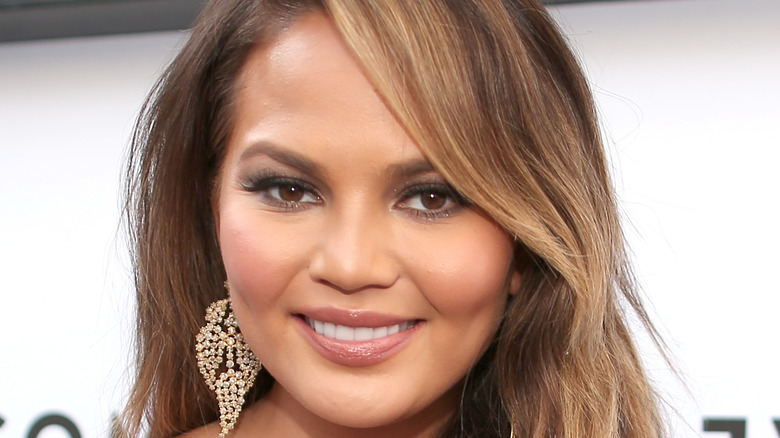 Christopher Polk/Getty Images
Chrissy Teigen has found herself at the center of a social media storm after recently resurfaced tweets led to accusations of cyberbullying against model Courtney Stodden. In a lengthy interview with the the Daily Beast, Stodden, who is non-binary, revealed they were publicly targeted by the model and cookbook author on social media. Stodden accused Teigen of "privately DM me and tell me to kill myself." According to Stodden, Teigen would frequently send them messages including, "I can't wait for you to die," even though they would've been just 16 at the time. 
Teigen took to Twitter to publicly apologize, noting, "Not a lot of people are lucky enough to be held accountable for all their past bulls**t in front of the entire world." The "Cravings" author added, "I'm mortified and sad at who I used to be. I was an insecure, attention seeking troll." Stodden accepted Teigen's apology in an Instagram post, but the "Celebrity Big Brother" alum took issue with Teigen's claim she had attempted to reach out, admitting, "All of me wants to believe this is a sincere apology, but it feels like a public attempt to save her partnerships with Target and other brands who are realizing her 'wokeness' is a broken record."
As it turns out, the apology might have been too little too late regardless, as brands are lining up to drop Teigen.
The embattled model is at the center of a social media storm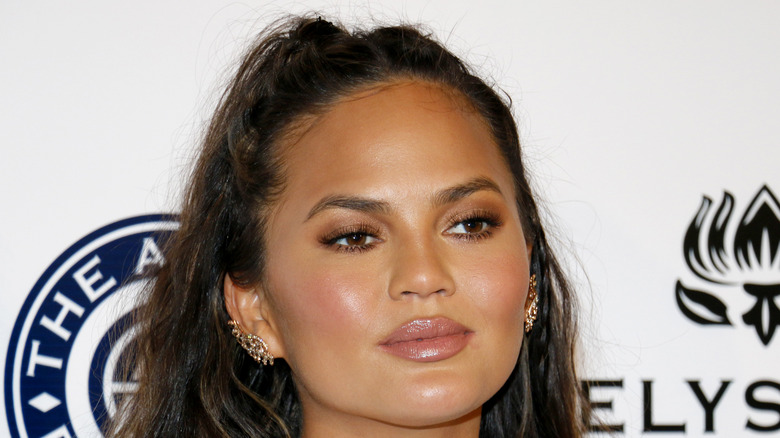 Shutterstock
According to Page Six, Bloomingdale's has pulled out of a planned deal with Chrissy Teigen – at the last minute, no less — due to the ongoing scandal with Courtney Stodden. The retailer is following in the footsteps of Macy's, who share a parent company with them and who earlier this week dropped the "Cravings by Chrissy" cookware line from their stores, presumably in a gesture of solidarity with Stodden. Bloomingdale's was reportedly hours away from signing a lucrative contract with the self-confessed queen of Twitter, which would have involved a high-profile promotion event for the store, among other things. "They pretty much had it together ... but had to cancel it," a source confirmed. 
Stodden originally became famous, or rather infamous, in 2011 when at the age of 16, they married 51-year-old actor Doug Hutchison. The couple has since parted ways. Stodden told the Daily Beast that Teigen publicly tweeted "I hate you," "My Friday fantasy: you. Dirt nap," and "Go. To sleep. Forever" at them. According to an insider, Macy's pulled Teigen's products from shelves following a wave of negative reviews online from people upset about the cyberbullying allegations against her. There's no word yet on whether they'll stock the products in future. Stodden previously warned brands it's "not a good look ... aligning with someone who encourages a minor to commit suicide," (via the Daily Mail).