Why Angelina Jolie Wants The Judge Removed In Her Custody Trial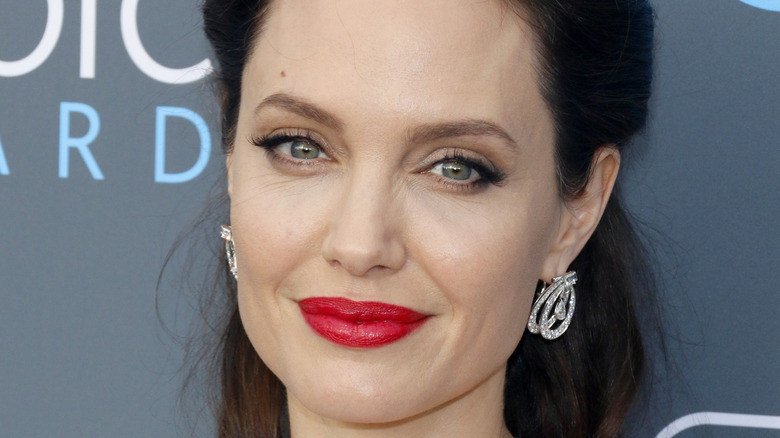 Shutterstock
Brad Pitt and Angelina Jolie have been legally single since 2019 but their divorce proceedings (initiated in 2016) have dragged on. For perspective, Pitt and Jolie have now been in and out of court for longer than it took Davinci to paint "The Mona Lisa" (via PBS) and for just about as long as The Spice Girls dominated pop (via BBC). The latest bump in the pothole-filled road comes in the form of Angelina Jolie's lawyers filing papers to disqualify Judge John Ouderkirk (via AP). It's a move that, according to documents obtained by AP, Brad Pitt opposes.
Earlier this month an insider told US Weekly that Jolie has a "tight support system" to help her through the proceedings, including Grey's Anatomy star Ellen Pompeo. During COVID-19 lockdowns, Pompeo's Jolie's kids allegedly became "really close."Maddox, Pax, Zahara, Shiloh, Knox, and Vivienne are also, presumably, part of Jolie's support system. The "Girl, Interrupted" actress recently told E!'s "Daily Pop" that "we're such a team so I am very, very lucky," adding that over the last few years, her kids have begun to think about her wellbeing.
Now, Jolie wants Judge Ouderkirk out precisely because he's preventing her older children from playing a more active role in supporting their mother by testifying in the divorce proceedings about the much-contested custody agreement.
Why Angelina Jolie thinks Judge Ouderkirk has denied her 'a fair trial'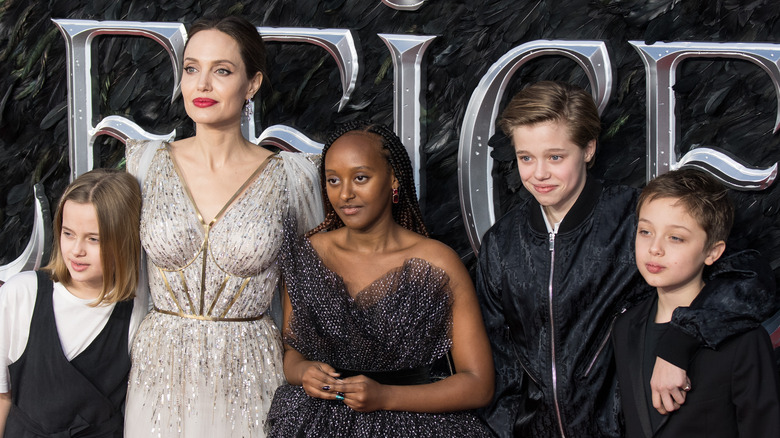 Jeff Spicer/Getty Images
According to documents obtained by AP, Angelina Jolie filed papers in California's Second District Court of Appeal on Monday, May 24 to disqualify Judge Ouderkirk on the basis that Ouderkirk has "denied Ms. Jolie a fair trial." As per the documents, Ouderkirk "improperly exclude[ed] her evidence relevant to the children's health, safety, and welfare, evidence critical to making her case." The documents further allege that the judge "refused to hear the minor teenagers' input as to their experiences, needs, or wishes as to their custody fate," although California permits children aged 14 and over to testify in custody proceedings if they wish to. That would, technically, qualify  Pax (17), Zahara (16), and Shiloh (14), to testify in their parents' divorce proceedings. 
Maddox, who is now 19, and not subject to the custody battle, allegedly testified against his father in the proceedings in March (via US Weekly). Also in March, Blast reported that Jolie had filed papers to allow Pax, Zahara, and Shiloh to testify, although the kids would have needed Brad Pitt's consent to do so. Simultaneously, Jolie filed documents indicating she would provide "proof and authority in support" of domestic violence.  
Brad Pitt's lawyers have already responded to Jolie's latest filings per AP. Pitt's response states that "Ouderkirk has conducted an extensive proceeding over the past six months in a thorough, fair manner and reached a tentative ruling and order after hearing from experts and percipient witnesses."