Fans Can't Believe Gwen Stefani's Drastic New Hair Color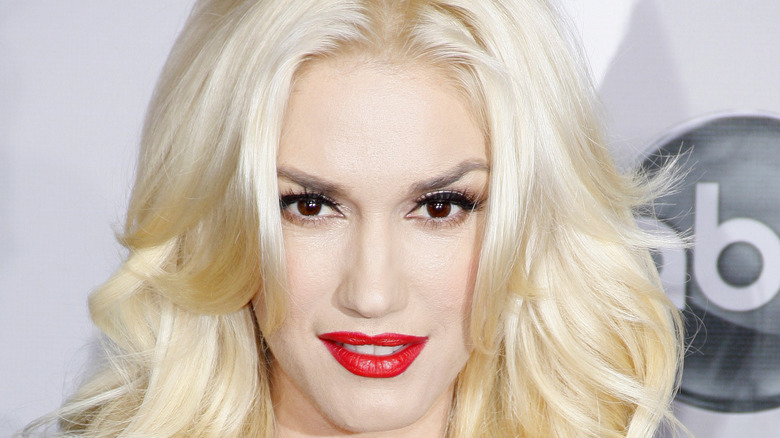 Shutterstock
Gwen Stefani is known as much for her music as she is for her trademark look, which features bold lipstick — usually red — and bleach blonde hair. Now, the soon-to-be wed — to Blake Shelton — singer is switching up her hair hue, and let's just say the makeover has left her fans with their mouths hanging open (via Today).
Stefani first shared the shockingly-different new look on her Instagram, teasing her appearance on the finale of "The Voice." But as much as followers were pumped for the show, many were more inclined to comment on her newly-dyed dark locks and fringe bangs.
"I looooooove the dark hair on you tooooo," YouTube star Kandee Johnson enthused. Another fan said, "Obsessed with the hair !!" "This hair is everything," a follower also complimented the "Don't Speak" crooner.
And yet another fan noted that Stefani has always been a trendsetter, commenting, "Such an interesting look — a pioneer."
Not everyone loves Gwen Stefani's new hairstyle
While plenty of fans were on board with the former No Doubt singer's drastic 'do, which embodies a Cruella Deville vibe given that she kept some of her hair blonde, some just could not support the change, with one commenting to the star's Instagram, "I've loved Gwen since long before I knew how to write, and forgive me, but this look is awful." Another non-fan noted, "Gwen I'm sorry but your new hair cut [sic] is terrible." Another commenter went so far as to call Stefani's artful style "scary."
Yet another follower liked the look, but couldn't help but comment, "blond suits you better." Someone else was far less kind, noting the darker hair makes Stefani "look older." Ouch.
Overall, the feedback was definitely divided. The common theme was how much Stefani's fans simply could not get over how different she looked, with the star even going so far as to darken her eyebrows to complement her hair.
So is this new hairstyle here to stay? Only time will tell!