The Truth About Chris Hemsworth And Liam Hemsworth's Relationship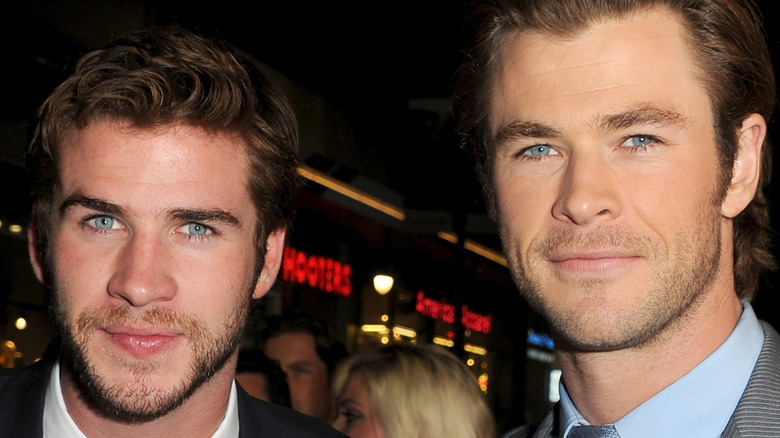 Kevin Winter/Getty Images
When it comes to famous Hollywood siblings, there's no trio quite like Chris Hemsworth, Liam Hemsworth, and Luke Hemsworth. Hailing from Australia, all three of the Hemsworth brothers are talented actors who have earned a name for themselves over the years — not to mention they're all super buff, attractive, and charming!
Chris and Liam, of course, have especially become well-known for their roles in popular blockbuster films. While Chris has taken Hollywood by storm with his role as Thor in the Marvel Cinematic Universe, his younger brother Liam — who's also made headlines in the past for marrying and divorcing singer Miley Cyrus — is probably most recognized for playing Gale in "The Hunger Games" series (via IMDb).
Given that these two brothers have both climbed the ranks as Hollywood heartthrobs, you've got to wonder: Is there any sibling rivalry between these Hemsworth bros? Here's what we know about the special brotherly relationship between Chris and Liam Hemsworth.
Liam considers his older brother Chris to be his personal "hero"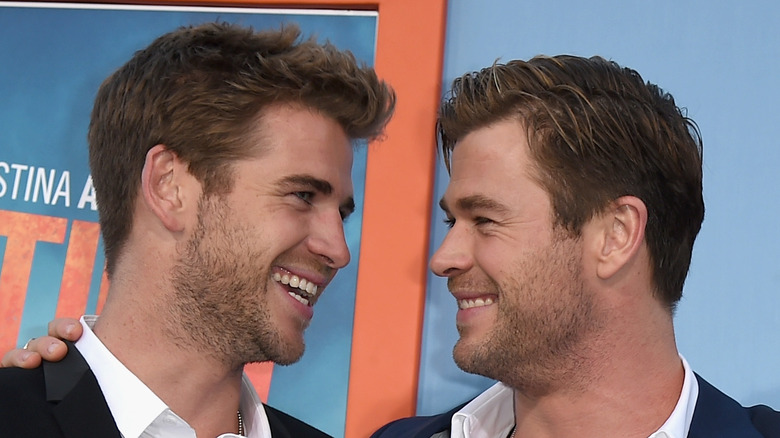 Kevin Winter/Getty Images
Interestingly enough, Chris Hemsworth reportedly almost lost the role of Marvel's Thor to his younger brother Liam Hemsworth — until a little sibling rivalry kicked in to land him the gig, as he told W Magazine back in 2017. "I came in kind of with a little, I guess, motivation and maybe frustration that my little brother had gotten further than me," he admitted. "It's a little family, sibling rivalry sort of kicked up in me."
Despite a little competition, though, it turns out that Chris and Liam — who are six years apart — are actually pretty close and have a special bond. In a 2019 interview with GQ, Liam revealed that he often turned to his older brother for advice. "He's my hero," Liam told the outlet. "I look up to him. He's honestly my last call, when I find myself in a position where I'm 50-50 about a script, then I call Chris. And his opinion, I trust more than anyone in my team."
And even though the media often likes to play up a rivalry between them, Liam also disclosed that there was actually little competition between him and Chris, due to the fact that there's not much crossover between their professional careers. He explained, "'Thor' was the only time when we were really up against each other."
Still, we definitely have our fingers crossed for the two brothers to star together in a film someday!