The Skincare Product That Gigi Hadid Can't Live Without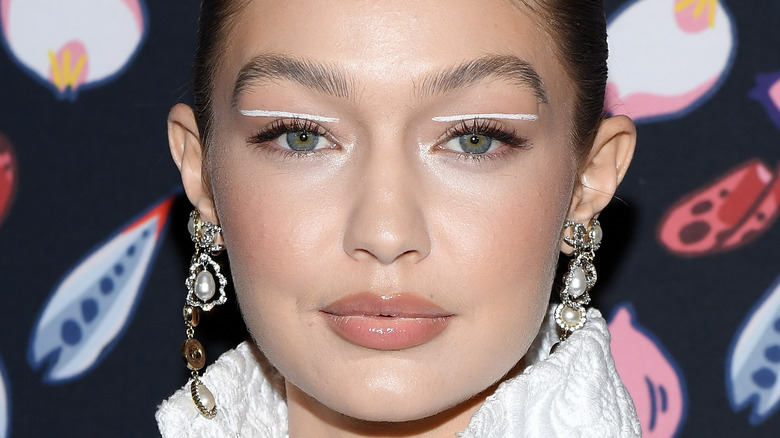 Pascal Le Segretain/Getty Images
Gigi Hadid is one of the most influential supermodels in the world. The rising star first rose to acclaim in 2015, when she was featured in the coveted Sports Illustrated Swimsuit Issue, (via SI Swimsuit). 
After that life-changing shoot, Hadid started booking the covers of Vogue, Harpers Bazaar, Cosmopolitan, and many more top publications. Hadid has also starred in many high fashion campaigns. She was named a brand ambassador for Maybelline in 2015 and Tommy Hilfiger's global brand ambassador in 2016, (via Left Oye). The supermodel has also walked the runways around the globe for Versace, Chanel, Fendi, and more top-tier fashion houses.
As a result of Hadid's massive success as a model, she has amassed a large following on social media. She currently boasts over 66 million Instagram followers. Hadid uses her platform to share updates on her life, behind the scenes of her modeling work, and give insider tips on beauty and fashion to her fans.
Gigi loves this cryotherapy inspired cleanser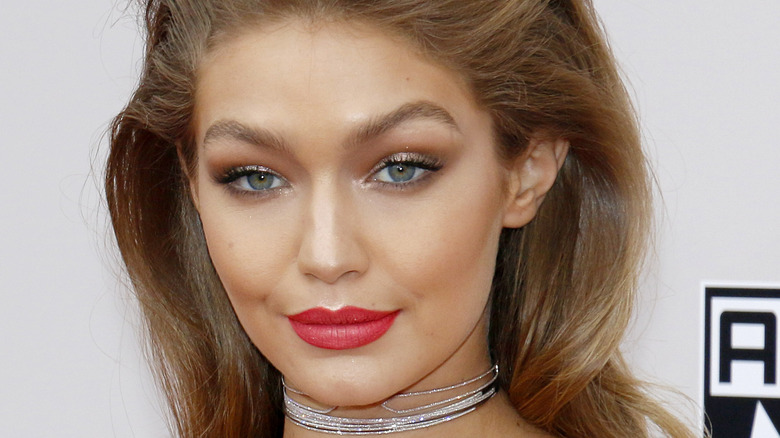 Shutterstock
In a recent Instagram story, Gigi Hadid shared a photo of a few skincare products she had recently been using. While the image had a variety of products, one cleanser in particular stood out.
According to Today, the Boscia's Cryosea Firming Icy-Cold Cleanser is one of Hadid's personal favorites. She captioned a shot of the product, "I will def start using this in the morning too... but after a long makeup campaign day. the cooling sensation was refreshing." The cooling sensation the product is said to create is inspired by cryotherapy, which helps to invigorate the body and has many positive health benefits. Similarly, this cleanser has firming and exfoliating benefits, as well as, aims to minimize the appearance of fine lines and wrinkles.
Dermatologist Dr. Debra Julian explained that this cleanser is filled with many ingredients that work wonders for the skin. She noted, "It has several alpha hydroxy acid ingredients that can be helpful for exfoliation, like glycolic acid, lactic acid, and malic acid." She also added that the cleanser contains sodium hyaluronate which plumps the skin and menthol which promotes circulation. Dr. Julian also said that she recommends this skin for normal, combination, or oily skin but doesn't think it's right for people with sensitive skin, rosacea, or acne-prone skin.