The Surprising Job That John Krasinski Took After Filming The Office Pilot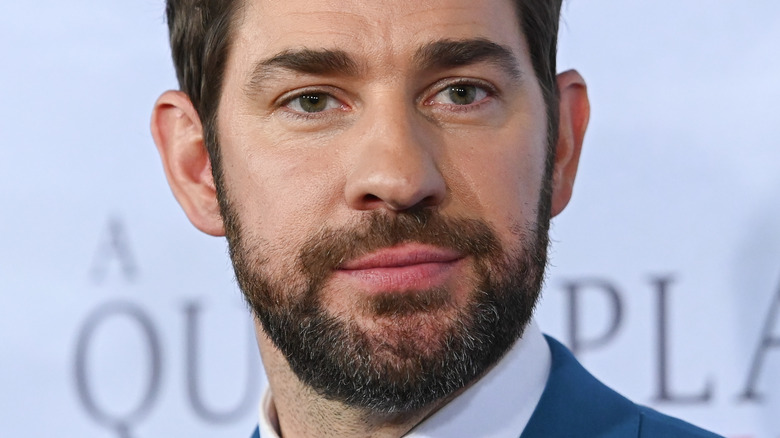 Mike Coppola/Getty Images
Actor John Krasinski may be a huge Hollywood star now, thanks to his breakout role as Jim Halpert on "The Office" — but it turns out that he didn't always know the hit sitcom would be successful.
Krasinski shared a surprising tidbit about his initial days on "The Office" while recently appearing on Stephen Colbert's "Late Show," where he served as the show's first in-studio guest since the start of the coronavirus pandemic (via HuffPost). During Colbert's opening monologue in which he briefly touched on restaurants, the talk show host asked Krasinski if he ever waited tables.
"Absolutely," he replied. "Even after the pilot of 'The Office,' I went back and waited tables. That's how little confidence [I had]." And when asked about where he worked, the actor revealed, "At the time, I was at the Odeon, downtown. It's a historic restaurant."
Yes, you heard that right: John Krasinski actually took another job after filming the pilot episode of "The Office," and it wasn't even an acting role!
John Krasinski initially didn't expect The Office to be successful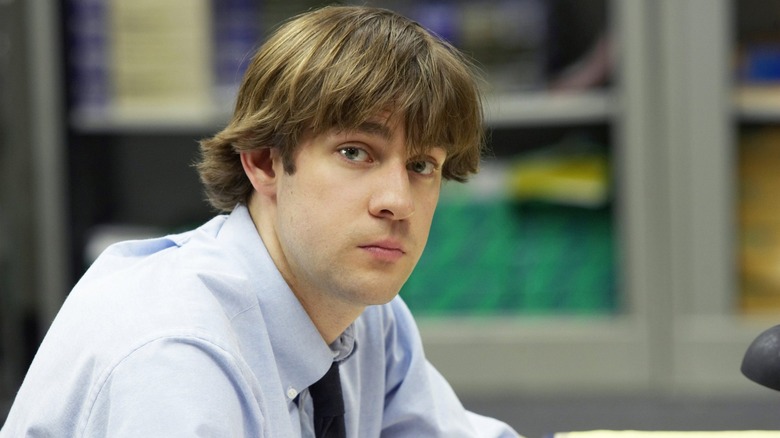 NBC
In retrospect, it's shocking that John Krasinski thought he needed another job after landing his role on "The Office" — it would, of course, be the very role that would skyrocket him to fame as a major Hollywood star. But the actor has previously revealed his initial doubts about the success of the sitcom before; in fact, he also mentioned his surprising side gig on his YouTube show "Some Good News" in 2020, while talking to "The Office" co-star Steve Carell.
"I was a waiter when I got that job," Krasinski said (via Insider). "I was 23 years old, I was a waiter, and after the pilot I went back to waiting tables because I was sure nothing was going to happen with it. And we all kinda came into it with that vibe. I remember that none of us had done anything huge."
Thankfully, Krasinski probably didn't have to hold on that waiting job much longer, as "The Office" went on to be a huge hit — and, as we all know, one of the best and most popular TV shows we know today. Honestly, we can't imagine it any other way!