The Real Reason Trevor Noah Spent Some Time In Jail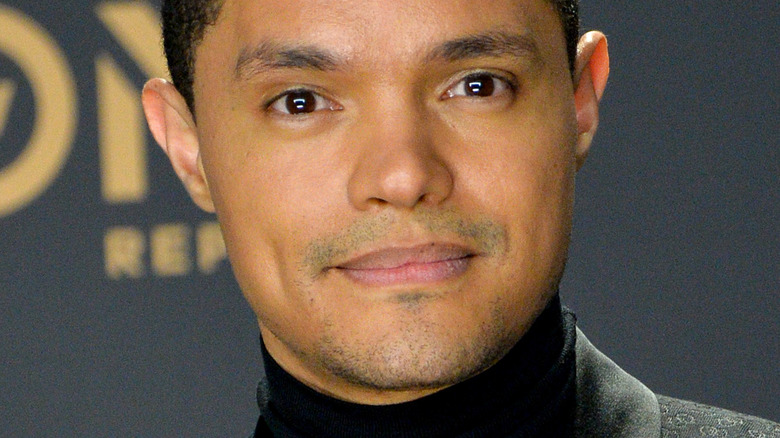 Shutterstock
Hearts were broken when former host of "The Daily Show," Jon Stewart, left the show behind him after 16 years (via The Guardian). But just when fans thought they'd never connect with their favorite satirical news program again, Trevor Noah came in and saved the day. Relatively unfamiliar to Americans but an established comedian within Africa and other parts of the world, Noah very quickly became what seemed like the missing puzzle of the political comedy sphere after making his debut as the show's new host.
Of the many qualities that make the entertainer so likeable, perhaps one of the main ones is his upbringing that gives him a unique perspective on the world and as a host. Indeed, in his 2016 book, "Born a Crime: Stories From a South African Childhood," Noah discusses his experiences growing up in apartheid South Africa in a harsh yet hilarious manner, an energy that he appears to bring with him onto "The Daily Show" (via Kirkus Reviews).
But while you might think you know everything about the 37-year-old funny man, as it turns out, Noah actually spent some time in jail at a time in life.
Trevor Noah's book discusses growing up in South Africa during apartheid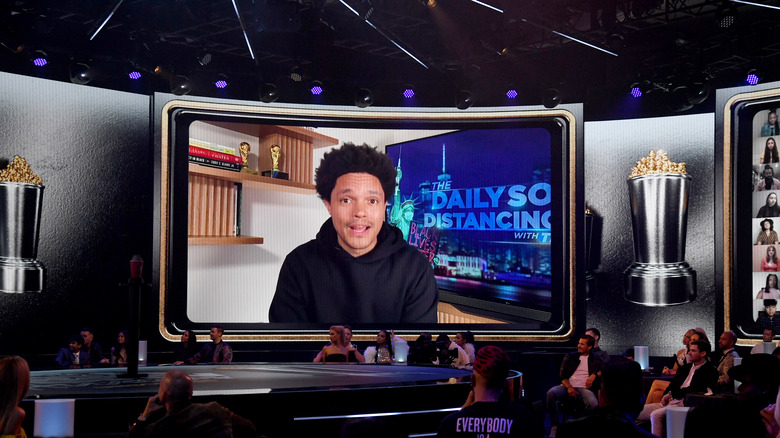 Kevin Mazur/2021 Mtv Movie And Tv Awards/Getty Images
In his book, "Daily Show" host Trevor Noah discusses in a humorous yet gritty manner the experience of growing up in South Africa — specifically Johannesburg — at the end of apartheid and its racial segregation. In an interview with People, Noah explains that having been born in, and subsequently raised, into this segregation meant that he has always been familiar with the way of the law, and what things would get you on the wrong side of it.
"One of the core tenants of these [apartheid] laws was that Black and white people weren't allowed to fraternize," he explained. "[They] weren't allowed to share the same spaces; weren't allowed to live in the same areas; and most importantly weren't allowed to have, as they call it, carnal intercourse." Therefore, having been born from a Black mother and white father meant that he was ultimately born a crime.
In one particular instance of the book, Noah explains the corruption of the police, elaborating that they have the power to pull over and subsequently arrest anyone that they see fit to. But unfortunately for him, he experienced this phenomenon first-hand.
He was suspected to have stolen a car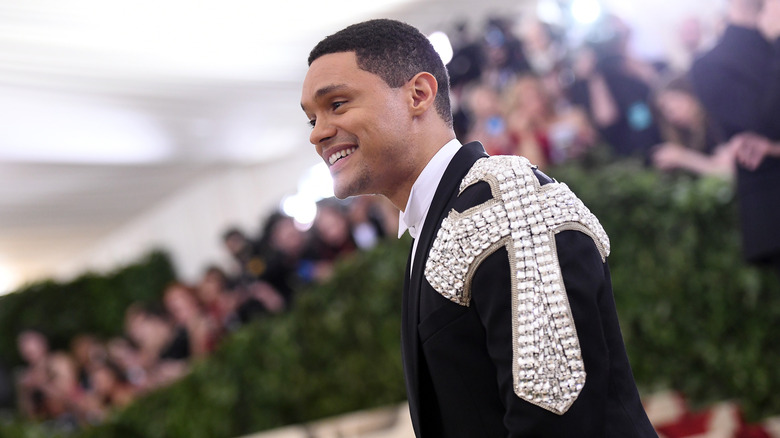 Noam Galai/Getty Images
According to Vulture, Noah had taken a rundown old car from the workshop of his stepfather, who was a seasoned mechanic, in order to drive to a store where he could buy some cheap cell phones in the hopes of selling them for cash. On his way to the shop, he was pulled over by the police, only for them to discover that the plates on the "borrowed" car did not match their original registration.
The young Noah was then arrested under the assumption of having stolen the car and was placed in jail for a week. He was eventually released on bail, which he later learned his mom had paid for him — despite him having lied to his parents about where he had been for the past week, saying he was with a friend.
Indeed, it's because of experiences such as this one and the life he created for himself, that he has become an impressive successor to Jon Stewart and has made "The Daily Show" uniquely his own.