Don't Buy Chicken At Aldi. Here's Why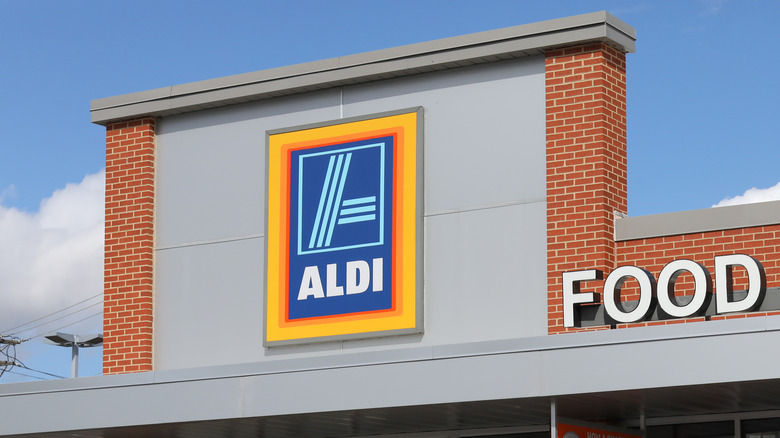 Shutterstock
When thinking of budget grocery stores, it's impossible not to think about Aldi. The German discount supermarket is well-known in several countries across Europe — like Germany, Austria, Italy, Slovenia, France, Denmark, and the Netherlands, to name a few. The business also operates in China, the United States, and Australia. But what makes them so successful? It's simply because their prices are so cheap that many people prefer to shop at Aldi to save on groceries. The company always manages to keep its prices low. According to Love Money, Aldi only has "900 core products" on their shelves — which also affects the size of their stores. Think about it — more brands mean more space. And for the most part, they don't carry brand names.
Aldi usually offers quality products at low prices, but despite how tempting the prices are, you still need to check whether they are worth it or not. Their fresh items, for example, might not be so fresh in just a day or two. You may think that you're getting a good deal by buying their produce, when in fact, you can often save more at other stores (via CheatSheet). So, is it worth it to buy chicken at Aldi?
Aldi may not have the best prices on chicken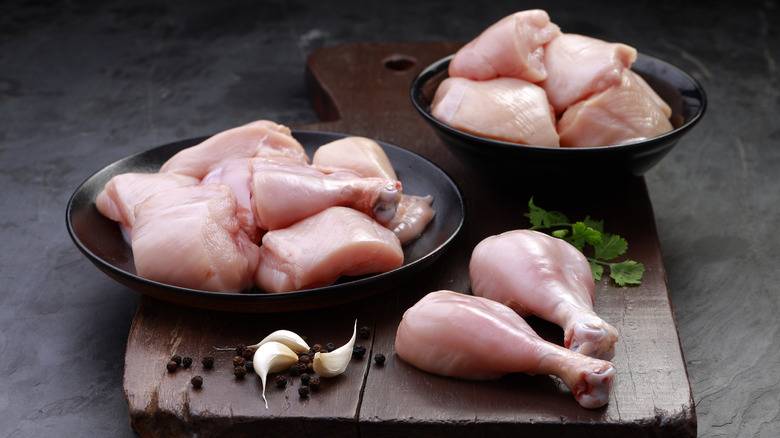 Shutterstock
Aldi's meat section can be hit or miss. While they have consistently low prices, it does not mean they are the cheapest in town. Your local supermarkets might have better discounts (via CheatSheet). The site notes that "Big chains are often competitive in this area, especially when particular items on are special."
When it comes to poultry, some people believe that stock from other stores is better, too. "The chicken is inexpensive, but I spend more time cleaning it than I do if I bought it from a different market," says Kristen F., an Aldi shopper from Columbus, Ohio. "Once I'm done cutting away fat and veins, I'm not left with much chicken," per Reader's Digest.
One reddit user also commented on Aldi's chicken quality. "I bought two of the family packs via Instacart right before Christmas and was shocked at how massive the breasts were. There were only four breasts in these packs, which weighed between 5 and 6 lbs per pack," the user wrote. "I tried to be optimistic and I butterflied and pounded one breast out, and it was still tough and inedible." A fellow reddit user explained that the meat is reportedly called "woody chicken breasts," and that these chickens "grow so fast, it makes them inedible." You know what they say — if something seems too good to be true, it probably is. In the case of chicken, bigger isn't always better, so Aldi may not be your best bet.