The Real Reason Mindy Kaling Said No To A Writing Job On SNL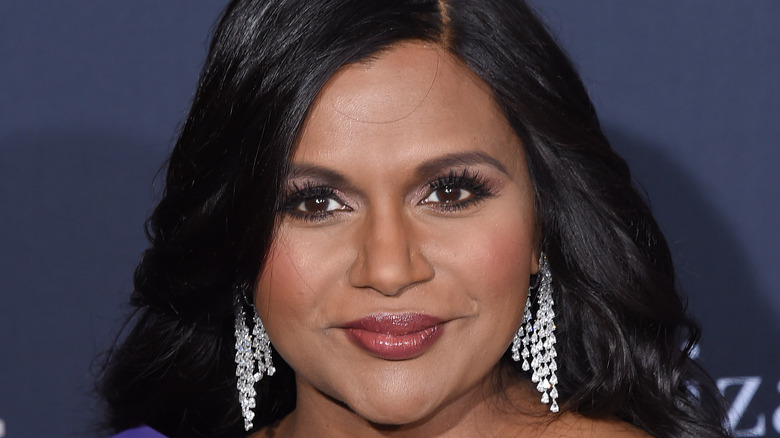 Shutterstock
Since Mindy Kaling first stepped into the comedy scene in the early 2000s, the comedian has had a long and successful career. She's appeared in classic comedies such as "The 40-Year-Old Virgin," "No Strings Attached," and This is The End," as well as critically acclaimed films like "Inside Out" and "Ocean's Eight," (via IMDb). 
Kaling has also starred in her television series "The Mindy Project" which she created and executive produced. She recently created the award-winning Netflix original series "Never Have I Ever" and serves as its executive producer and writer.
Though Kaling has achieved a great deal as an actress, writer, and comedian over the past two decades, it's hard not to remember where she got her start. In 2005, Kaling signed on as a writer and cast member for the incomparable mockumentary series "The Office." Kaling famously wrote many of the series' best episodes such as "Hot Girl," "The Dundies," and "The Injury," (via Showbiz CheatSheet) and remains one of the funniest characters on the series. While Kaling shined on "The Office" and it helped launch her impressive career, when she first signed on to the series she wasn't exactly excited to be part of it, (via Mental Floss).
Mindy grew up with "SNL" dreams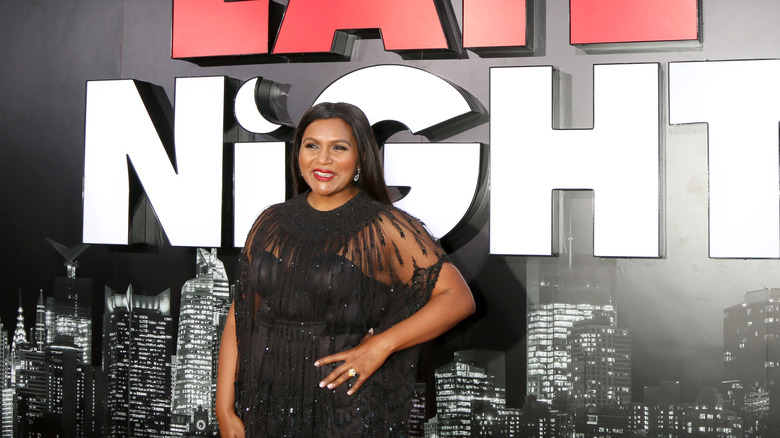 Shutterstock
In an interview with The A.V. Club, Mindy Kaling revealed that when she first started working for "The Office" she had dreams of working on another series. She told the publication that she had auditioned for the variety sketch series "Saturday Night Live" right after she started working on the sitcom.
Kaling explained, "They didn't offer me a part, but the audition went pretty well, and that night, they were like, 'Do you want to come write for the show?'" Though "The Office" creator Greg Daniels, who once wrote for "SNL," was only willing to let Kaling leave his series if she booked a job as a performer.
She continued, "He said, 'Listen. If you get cast on the show, I'll let you break your contract and go do it, but if they ask you to write, I can't, because you have a job writing here, plus you're on the show. So I'm not going to let you leave the show so you can go be in New York.' Kaling added that she hated Los Angeles and longed to return to New York and work on the sketch series." She concluded, "I had these fantasies of going to 'SNL' and falling in love with some writer on 'SNL,' of getting married and living in New York. That was really heartbreaking to have to turn down, but then I got to guest-write in the spring.'" Though Kaling wasn't able to join the cast of "SNL" as she had hoped, it's clear that sticking with "The Office" paid off ten-fold.