Fran Drescher's Trick To Get Her Iconic Voluminous Hair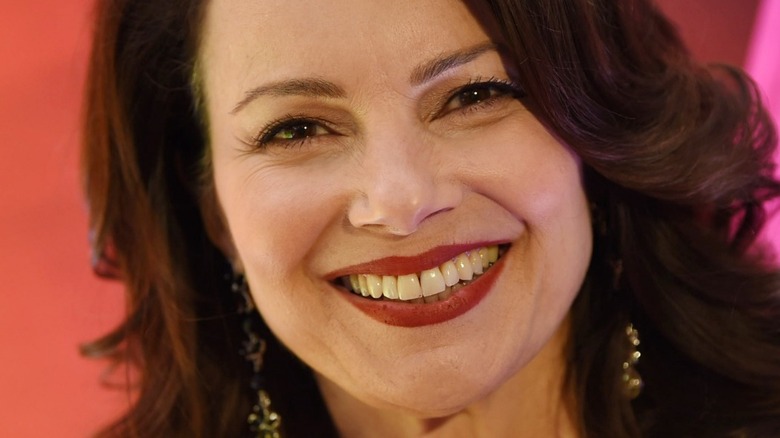 Dimitrios Kambouris/Getty Images
Actor and activist Fran Drescher is easily one of the most recognizable style icons today. Her tenure on the quintessential '90s CBS sitcom "The Nanny" spawned many era-defining fashion trends that style lovers still imitate today. From matching blazer-and-mini skirt sets to neon monochrome outfits to animal-print everything, Fran Fine (played by Drescher) did it first (via Nylon).
The "flashy girl from Flushing" (via Lyrics On Demand) was ahead of her time and never shied away from making bold choices, including how she styled her hair. Drescher's legendary thick curls gave us serious hair envy. During her time on "The Nanny," she cycled through different hairstyles — all equally gorgeous — like her iconic half-up ponytail and bouffant (via Nine). For those of you who feel like your hair's volume-challenged, Drescher shared the secret behind her voluminous hair. So if you want to boost your hair volume, pay close attention.
Fran Drescher swears by these products for voluminous hair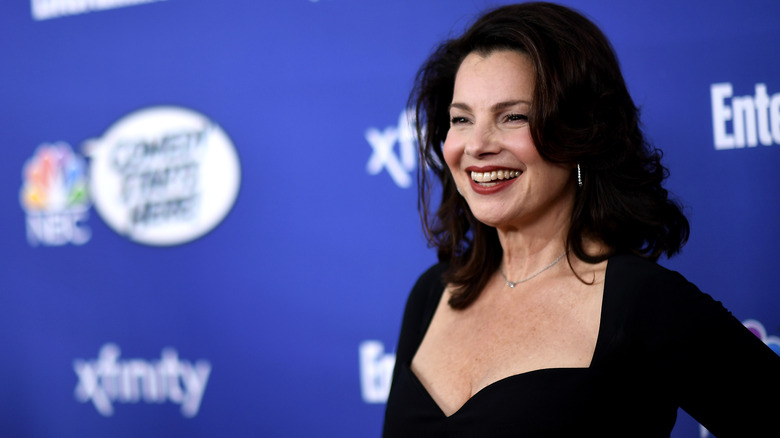 Frazer Harrison/Getty Images
In an interview with Byrdie, Fran Drescher revealed the two beauty products responsible for her gorgeous and iconic waves. "Root lift and hairspray — but I spray under the hair, not on top of it. That gives it some texture. A good hairspray, if you know how to work it, you go underneath," she explained.
She got candid about her hair routine and shared that to get perfect curls, she backcombs her hair first before using hairspray: "Even if you're curling your hair, and you put a little bit of backcombing at the root, then put a little bit of hairspray on that tease, and then curl it, when you brush it out, you have a lot more texture at the root to make it fuller-looking. And it lasts because it's creating a porousness. Normally my hair can be very kind of silky, and unless I put the product into it, it doesn't give me the fullness that I want" (via Byrdie).
Backcombing your hair gives it more volume, but could damage your hair if you're not careful. Before jumping to the backcombing step, make sure you prep your hair properly. Per StyleCaster, switch out your regular shampoo and conditioner for ones that are volumizing and make your hair look thicker. Having the right brush also helps prevent breakage. Matrix SOCOLOR celebrity stylist George Papanikolas recommended using a backcombing brush with a pintail handle to gently tease your hair and remove tangles.