Venus Williams' Response To The Naomi Osaka Drama Has The Internet Talking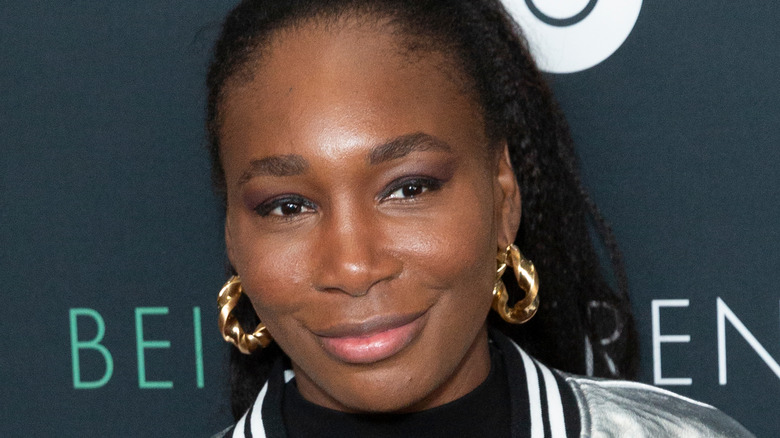 Shutterstock
Four-time Grand Slam championship winner Naomi Osaka is one of the best women's tennis players in the world. She is currently ranked No. 2 and won the US Open at just 20 years old (via CNET). 
Since rising to prominence, Osaka has become a fixture of the tennis scene and one of its most fierce competitors. However, she recently announced her withdrawal from the 2021 French Open (via New York Post). Before the tournament began, the Tennis star announced on her Twitter that she wouldn't participate in any news conferences during the French Open to protect her mental health.
She followed through on that promise after winning her first round of the tournament and was fined $15,000 dollars for not speaking to the press afterward (via New York Post). Osaka was also threatened with a possible expulsion from future tournaments if she continued to refuse to do press conferences. In response, Osaka bravely decided to withdraw from the Grand Slam event altogether instead. She wrote in a Twitter post, "I think now the best thing for the tournament, the others players and my well-being is that I withdraw so that everyone can get back to focusing on the tennis going on in Paris. I never wanted to be a distraction and I accept that my timing was not ideal and my message could have been clearer." Following the announcement, multiple athletes, including other tennis professionals, have shared their response to the situation – including Venus Williams. 
Venus stresses the importance of knowing your worth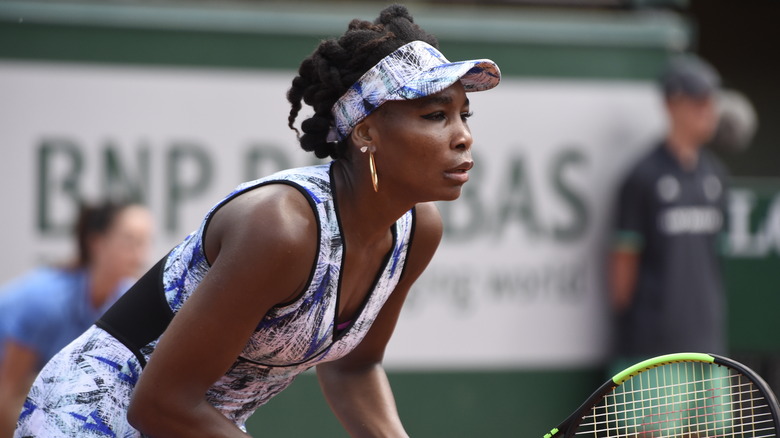 Shutterstock
After a first-round loss to Ekaterina Alexandrova American star, Venus Williams offered her perspective on Naomi Osaka's decision to leave the French Open (via New York Post). 
The tennis pro stated in a press conference, "For me personally, how I cope, how I deal with it, was that I know every single person asking me a question can't play as well as I can and never will." She continued, "So no matter what you say, or what you write, you'll never light a candle to me. That's how I deal with it. But each person deals with it differently."
Tennis fans were quick to show their support for Williams and applauded her for her empowering statement. Sportswriter Liz Roscher tweeted, "Venus is a legend, now and forever," (via News). TV presenter Nick Crosby wrote, "I can't love this anymore from Venus Williams. What a BURN!!" Williams' sentiment just continues to prove why she is one of the most legendary tennis players of all time and that Osaka will continue to be upheld by those on her level.