Is This Why Paramedics Were Reportedly Called To Jojo Siwa's Pride Party?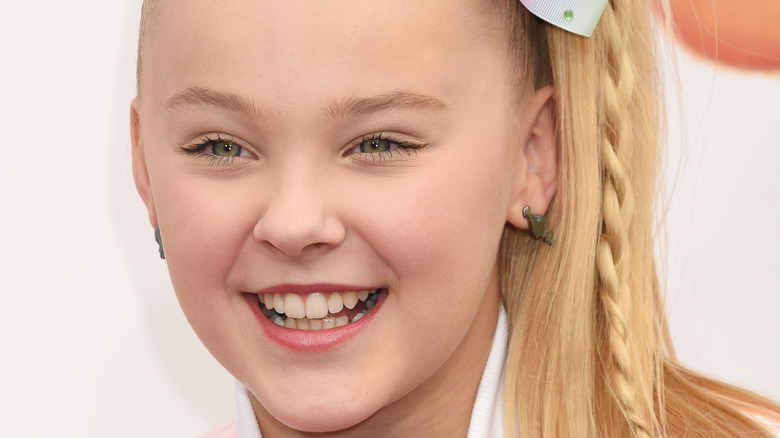 Shutterstock
Multihyphenate Jojo Siwa first rose to prominence when she joined the cast of the hit Lifetime series "Dance Moms". After dancing her way into our hearts for a few seasons, the budding star has amassed a large social media following, embarked on a musical career, and turned herself into a multi-million dollar brand (via Insider). Though the 18-year-old shares a lot about her life online, she rarely discloses any details from her romantic relationships. However, in January, Siwa posted a picture on Twitter wearing a shirt that said, "Best. Gay. Cousin Ever."
She later revealed she had a girlfriend and explained that she is still figuring out her sexuality. She told People, "I like queer. Technically I would say that I am pansexual because that's how I have always been my whole life is just like, my human is my human." Since coming out as a member of the LGBTQ+ community, Siwa has been very open about her sexuality and frequently displays her pride. In the spirit of Pride, Siwa even though a party to kick-off the month-long event. Unfortunately, the soirée took an unexpected turn (via Page Six).
Siwa's rainbow-bash took an unexpected turn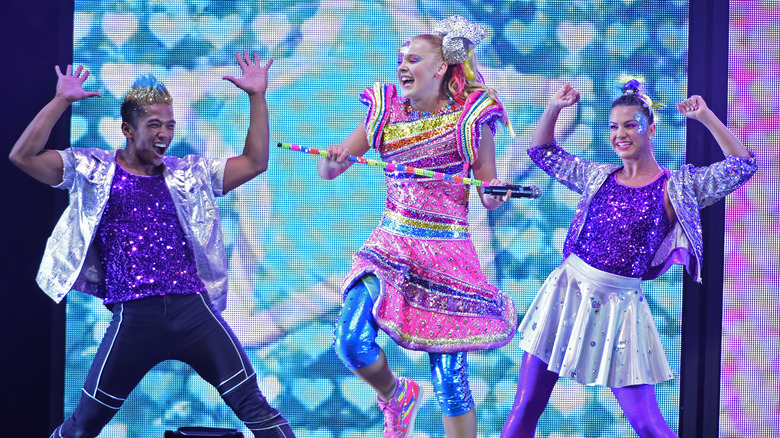 Michael Tullberg/Getty Images
On June 2nd, Jojo Siwa threw a massive party to celebrate the beginning of Pride month at her San Fernando Valley home (via Page Six). The party featured rainbow-colored foods, a fully-stocked bar, and tons of rainbow decorations. Siwa even sprung for a bouncy house, put out a bedazzled rainbow piano, and dyed her dog's fur rainbow for the event. Siwa's girlfriend Kylie Prew attended the rainbow-themed bash. 
Though the night began with Siwa sharing joyous updates on the party to her Instagram stories, the party took a turn when a guest had an apparent drug overdose. Police officers and paramedics responded to a 911 call stating that a man around 30 years old may have taken too much LSD. The call was placed at 8 p.m. and the man was rushed to the hospital for treatment. Sources told TMZ that the victim showed up to the party high and looked like he was in "pretty rough shape" at the start of the night. At the moment there is no word on the guest's health status. However, the police have declared that there was no crime committed.