Vanessa Bryant Just Surprised Kobe's Sister With This Big Purchase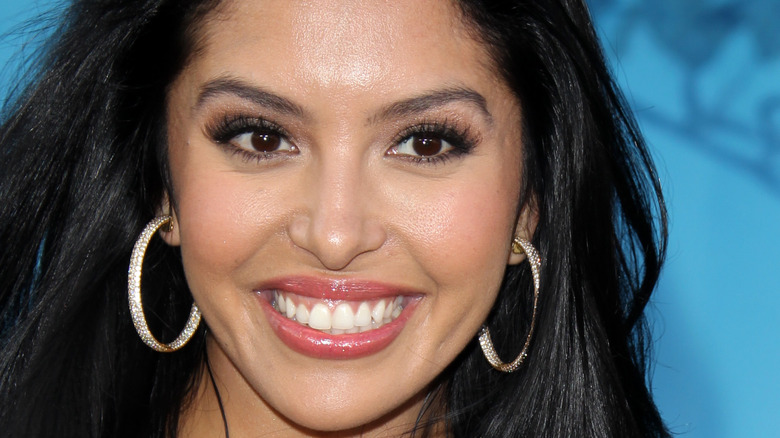 Shutterstock
In January of 2020, NBA basketball player Kobe Bryant and his daughter, Gianna, were killed in a helicopter crash in Calabasas, California, per USA Today. Since the death of her husband, Vanessa Bryant has been leaning on her loved ones just a bit more. During an interview with People Magazine in March, Bryant spoke of the support that she has received from family members like Washington. "It really takes a village, Bryant told People Magazine. "That includes 'aunties' and 'uncles' that have stepped in to be there for us and get us through holidays, special milestones, and birthdays. They've shown their love and support through this horrible year and I don't know how I could've managed without them." 
Bryant's sister-in-law, Sharia Washington, remained very close to her brother until his death. Similar to her brother, Washington has built a fairly successful empire. Currently, Washington is director of corporate sales for SUN50, a company that makes clothing equipped with UV protection, per Hollywood Life. Since her brother's death, Washington has posted numerous tributes to Bryant and his daughter, Gianna, on her Instagram profile.
Vanessa Bryant gave her sister-in-law a lavish gift
Perhaps to thank her sister-in-law for the support she has provided her since Kobe Bryant's death, Vanessa Bryant gave Sharia Washington a brand new white Tesla on Thursday, according to People Magazine. This surprise was first revealed in an Instagram post made by Bryant on Thursday in which she shared a photo of herself and Washington posing next to the brand new Tesla, along with a caption that read, "Surprise @shariawash! We love you!!! Tesla Tunnel, here she comes!! Vegas to Cali #BoringTunnel." Bryant is referring to the tunnel system that Elon Musk and The Boring Company created in Las Vegas. According to Business Insider, the 1.7 mile tunnels are currently being tested by Tesla.
In another Instagram post, Bryant posted a video of herself and Washington sitting inside of the brand new Tesla. Perhaps quoting the song "Best Friend" by Saweetie and Doja Cat, Bryant said, "Is that my bestie in a Tessie," in the video she posted on her Instagram profile. She then asked Washington if she liked her new car, to which Washington replied with an excited scream in the direction of the camera. 
For her part, Washington also posted an image of the pair next to her brand new car on Instagram with a caption that read, "Thank you so much V! I'm still speechless! This is absolutely amazing. Love you!!"