Who Is Jon Randall's Wife, Singer Jessi Alexander?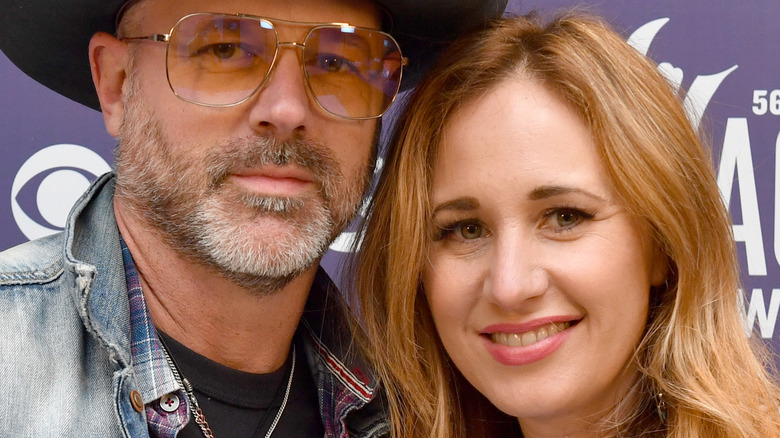 Jason Davis/Getty Images
As a Grammy-winning country musician and songwriter, Jon Randall is best known for penning some of country music's greatest hits — and collaborating with iconic country artists like Brad Paisley, Reba McEntire, and Emmylou Harris. In fact, Randall's most recent project has the musician joining forces with country stars Miranda Lambert and Jack Ingram on a collaborative album called "The Marfa Tapes" — including a song titled "In His Arms," which the trio is expected to perform at the upcoming 2021 CMT Awards (per CMT).
As it turns out, though, Randall isn't the only one in his family with musical talent. In fact, the singer, songwriter, and producer is married to fellow country musician and songwriter Jessi Alexander, who's also known for penning several chart-topping country hits, including Blake Shelton's "Mine Would Be You" and "Drink On It," Lee Brice's "I Drive Your Truck," and Miley Cyrus' "The Climb" (via This Music).
Jon Randall and his wife Jessi Alexander are frequent collaborators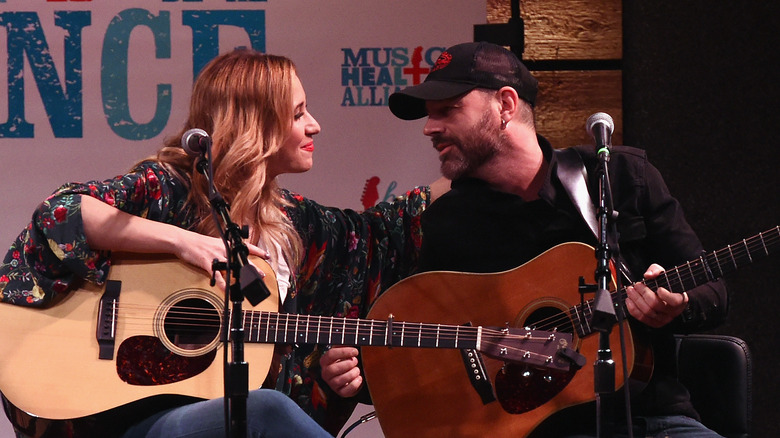 Rick Diamond/Getty Images
According to Taste of Country, Jon Randall and Jessi Alexander got married in 2006 — approximately a year after Alexander's first record deal fell through following the release of her debut album. In a March 2020 interview with Billboard, Alexander revealed that she had "given up" on the idea of being an artist during that time, especially as her husband was receiving widespread acclaim for writing Brad Paisley and Alison Krauss' hit song "Whiskey Lullaby."
"I'm thinking, 'Gosh, he's killing it and I'm washed up and not getting anything accomplished over here,'" she confessed. "Maybe I'm supposed to marry him, and I'll be a mom."
Thankfully, of course, Alexander eventually found her own success as a songwriter, hitting her breakthrough when she penned Miley Cyrus' "The Climb," from the 2009 film "Hannah Montana: The Movie," and then going on to write numerous other country hits. In fact, she's even collaborated with her husband throughout her career, working with him on her most recent 2020 album "Decatur County Red" — many of which songs were inspired by her family life with Randall and their three kids, as she revealed to The Boot. In fact, one track, called "My Problem Is You," was written when the power went out in the couple's house, and the duo decided to write a song together while the kids were "running around tearing up the house."
"This is what happens when two songwriters live together and have children," she said.