What Your Zodiac Sign Says About Your Fashion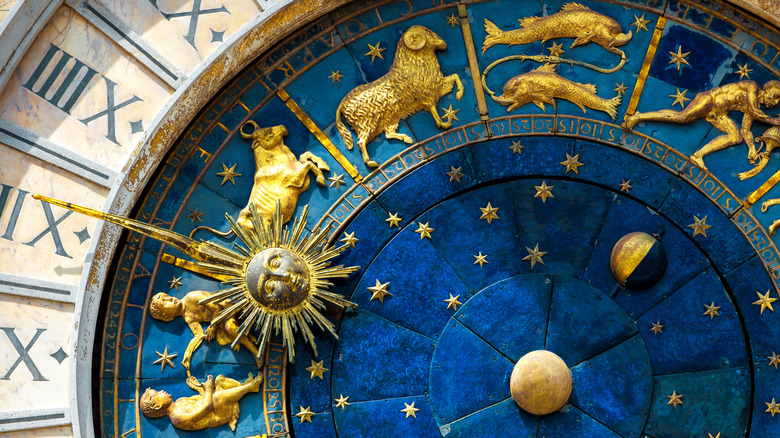 Shutterstock
Your zodiac sign reveals quite a bit about the inner workings of your mind and, as it turns out, your personal style as well. Whether you're a career-obsessed Capricorn with a penchant for sophisticated pantsuits or an adventurous Gemini who works hard to follow the latest trends, your fashion sense is impacted by those qualities you inherit based upon your zodiac sign.
While Capricorns may be incredibly driven when it comes to their career, they are not so driven to go above and beyond when dressing to go into the office. Capricorns tend to gravitate toward safe but sophisticated and comfortable ensembles that include skinny jeans, little black dresses, boots, and button-downs paired with elegant accessories, according to PopSugar. Virgos are also attracted to classic, polished looks like tailored suits and sleek dresses. Their style is subtle but never boring or inauthentic, per Stitch Fix.
Unlike Capricorns, who tend to play it safe, Tauruses embrace a bold and adventurous fashion statement that accentuates their body. "Luxurious Taurus will enjoy wearing faux leather dresses, or skirts that tug at their curves," astrologer Lisa Stardust told InStyle. Stitch Fix reports that fiery, headstrong Leos are just as daring when it comes to picking out an outfit for the day. Leos are especially drawn to clothing in vibrant colors and tend to ignore trends in favor of following their own personal style compass. Authentic Aries are trendsetters with a penchant for sporty chic clothing like sweatsuits and the latest sneaker styles.
Your zodiac sign will likely dictate your favorite silhouettes and colors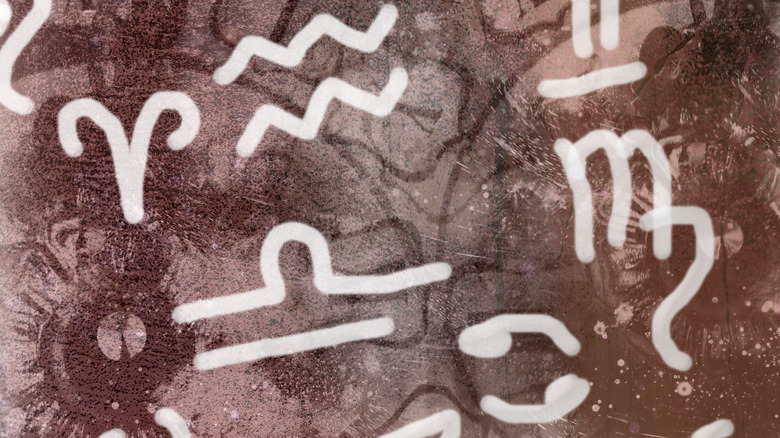 Shutterstock
Falling in line with their fellow fire signs, the Sagittarius astrological sign craves the bold and experimental fashion pieces. However, according to PopSugar, they tend to be a bit more polished in their approach. Feminine silhouettes, prints, bright colors, and wild accessories are a must for the Sagittarius. And, of course, social Geminis wear trendy and head-turning pieces sure to spark conversation, per Stitch Fix. Contrary to trend-obsessed Geminis, an Aquarius is focused solely on expressing their vibrant individuality with intense prints and whimsy. "Aquarius should try a bold-printed dress that expresses their individuality and personality," Lisa Stardust told InStyle.
Artistic Libras are fashion chameleons, notes PopSugar. Libras are masters at dressing for any occasion and often switch up their style based on the mood of the day. Whether they are reaching for something feminine or menswear-inspired, they are always mixing in an edgy element or two. Free-spirited Pisces, meanwhile, find that free-flowing skirts and maxi dresses suit their playful, down-to-earth style the best. Breezy, gem-toned fabrics are a go-to for the romantic Pisces, according to Stitch Fix. 
Cancers borrow just a few style elements from sophisticated Capricorns and Virgos. Typically, Cancers are drawn toward feminine, grown-up pieces like classic coats, cocktail dresses, and structured pants in equally classic colors like taupe, red, and ivory, per PopSugar. Scorpios are just as classic with a sporty twist, opting for tailored suits paired with sneakers.