The Drugstore Blush Palette That Rashida Jones' Makeup Artist Swears By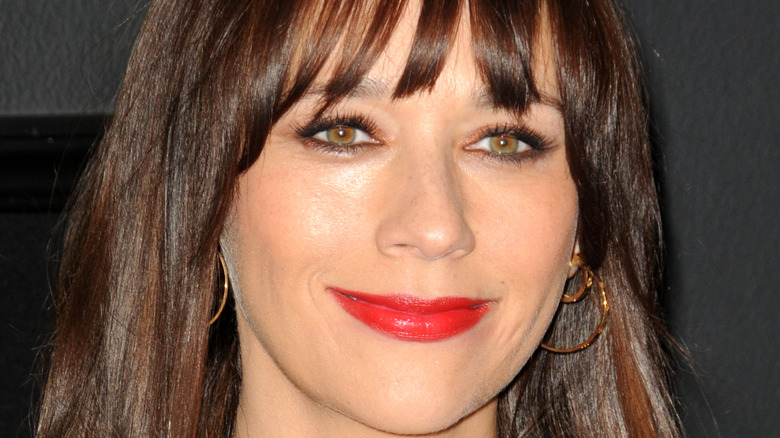 Shutterstock
We may receive a commission on purchases made from links.
Rashida Jones is the lovable actor who shone in "Parks and Recreation," as lead Amy Poehler's BFF Ann — so beautiful she was reminded of her good looks by the well-meaning local politician on a regular basis — as well as the titular crime-solver in "Angie Tribeca." Jones also made her mark on movies, including "The Social Network" and "On the Rocks" (via IMDb). The daughter of legendary musician Quincy Jones and iconic actor Peggy Lipton naturally has above-average genes. However, Jones' appeal has always been her girl-next-door charm, and despite her upbringing, the Los Angeles native remains resolutely down-to-earth.
She previously shared several simple beauty tips with Glamour, including using eyeliner to make her lashes look longer by applying a thin line at their base. Jones also advised, "When I was a teenager, if I broke out, I'd just dry out my skin. But then I got this good beauty tip: Sometimes when you break out, it's because you're not moisturized enough," she explained. "Now I treat the blemish, but I don't stop moisturizing. It works!" When it comes to makeup looks, she typically keeps it simple with a slick cat-eye and a killer red lip to match. 
In fact, the beloved actor's makeup artist shared one of her favorite products that, happily, we can all afford.
Rashida Jones is all about laidback beauty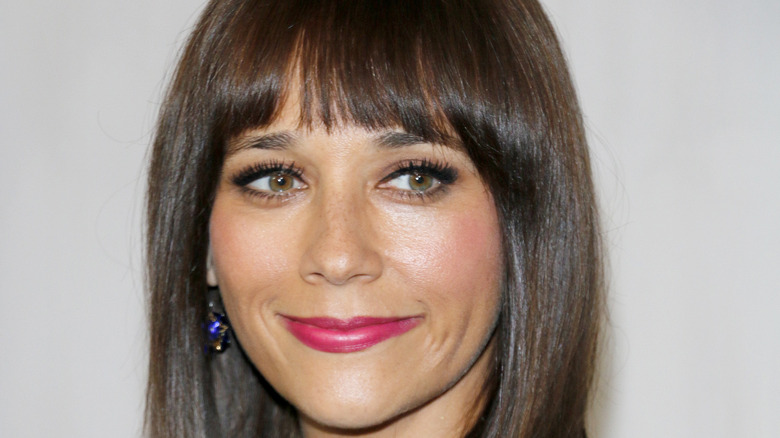 Shutterstock
Jamie Greenberg, who counts the lovely Rashida Jones as one of her high-profile clients (as well as "The Big Bang Theory" breakout Kaley Cuoco), shared with Byrdie one of her go-to products.
Greenberg explained why she loves the highly-pigmented palette L'Oréal Infallible Paints Blush: "The texture is great, it's inexpensive, and a wonderful selection of colors for many looks." Though the product is currently discontinued, you can get the palette on Amazon for $8 — which is therefore ideal for most budgets. 
Jones revealed to InStyle that skincare is hugely important, particular as she gets older, because "the canvas" has to look good before applying the all-important paints. 
"I'm not a person who's great at making an effort unless it's necessary," the "On the Rocks" star admitted, noting she keeps things fairly relaxed when it comes to at-home beauty — and won't even get fully dressed unless it's absolutely necessary. 
In fact, as she told Glamour, it's all about shining from within regardless of what is or isn't on her face. "My mom has always supported the idea of beauty coming from the inside, and that me being cool with myself is really the only thing that people remember at the end of the day." Still, for those of us who need a little help, it's comforting to know great makeup looks like Jones' won't necessarily break the bank.