Inside The Lady A Name Change Issue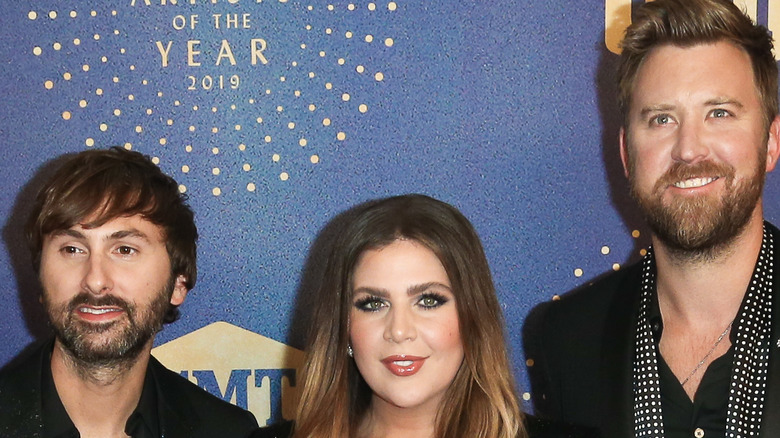 Shutterstock
In June 2020, legendary country group Lady Antebellum publicly announced they would be changing their name to Lady A, effective immediately, after realizing that they "did not take into account the associations that weigh down this word referring to the period of history before The Civil War, which includes slavery," (via Instagram). The band, comprising trio Hillary Scott, Charles Kelley, and Dave Haywood, apologized for any hurt caused, professing their desire to "make a change" going forward and encouraging their fans to do likewise.
The move came in the wake of widespread protests about the treatment of Black people in America, particularly following the murder of George Floyd by a police officer — Lady A was not the only country band to adjust their name as a result, and they were among the legions of people who promised to meaningfully amend their understanding of inclusivity. Although Lady A was adamant about doing better moving forward, they soon faced widespread criticism after it transpired that a Black blues singer named Anita White had been performing under the name Lady A for decades. She ultimately sued the band, citing trademark infringement, as per Rolling Stone. The situation only got more complicated from there. 
The battle over the Lady A band name has to be fought legally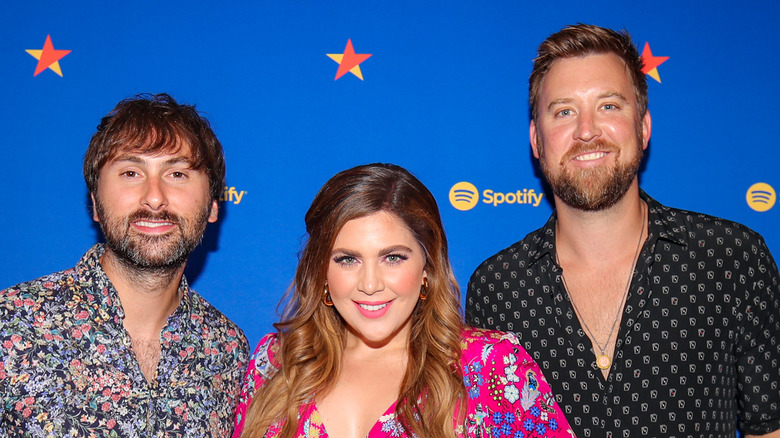 Brett Carlsen/Getty Images
During an appearance on "The Tamron Hall Show," Lady A's Charles Kelley opined, "We're trying to resolve this issue with Anita and we're really trying to be a light out there for everybody ... It shouldn't be a divisive issue; it's just about love," (via People). However, as Taste of Country noted, the band first filed for the right to use the name Lady A, which was what forced Anita White to file a trademark infringement suit. Speaking to Rolling Stone in June 2021, White admitted to being incredibly frustrated with the legal process. She said that as she waits to go to court to resolve the issue, "They get to go out and continue to use the name that I've used for 30 years." 
The blues singer pointed to Lady A's declarations about taking accountability, suggesting they were disingenuous and weren't adequately addressing her concerns. Most worryingly of all, White said that she felt she was "getting erased" because Lady A "thinks I'm irrelevant." However, White made it clear that just because she isn't as well-known doesn't mean her career is worthless. Nevertheless, Lady A continues to release music, plan tours, and promote their work. 
White stated, "It's an insult to me as a musician and as a Black woman that you would say that black lives matter and that you'd change your name but you didn't really, and after a year we're still in the same position," noting they could've just dropped the name if they truly wanted to make a difference.