Here's What Lizzo's Morning Routine Really Is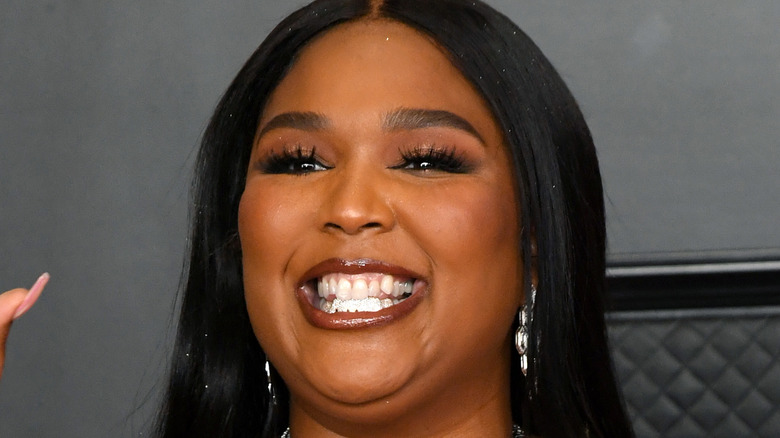 Kevin Mazur/Getty Images
Grammy award-winning artist Lizzo is one of the coolest artists in the music game right now. She first rose to prominence when her single "Truth Hurts" became a viral hit in 2019 after it was featured in the Netflix rom-com "Someone Great" (via Billboard). The song, like many of the singer-songwriter's other tracks, has an empowering message and uplifting tempo. 
The star's brand has become synonymous with self-love and self-acceptance. Lizzo advocates for body positivity and pushes to change the media's portrayal of black women. She told Time, "I post a lot of naked pictures of myself–one, because I look good, but two, because I want to normalize it. When I post these things, it's not to be provocative. I'm sick of black women being [seen as] provocative because you're not used to us."
In between creating the hottest songs on the radio, fighting to broaden society's narrow beauty standard, and providing an example of radical self-love, Lizzo often provides insight into how she gets ready for a busy day of changing the world. In a TikTok video, via Brightly, the legend revealed her morning routine.
The secret to Lizzo's glow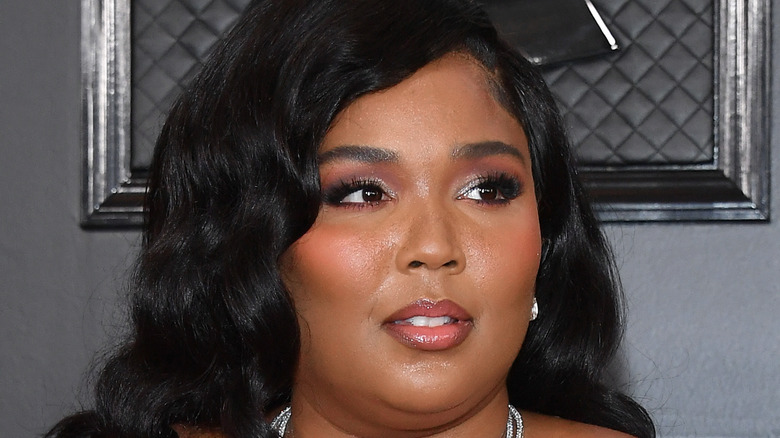 Amy Sussman/Getty Images
After many fans requested Lizzo to drop her skincare routine, she finally showed her go-to products on her TikTok account. 
She revealed that after washing her face she uses a toner, followed by the Glow Recipe Pineapple-C Bright Serum. Next, she uses a rosewater spray and the True Botanicals Renew Pure Radiance Oil. After applying her oil she massages her face with a Gua Sha tool, which she claims has had amazing results. She finishes her skincare routine with a moisturizer. For this video, she used the Glow Recipe banana Soufflé Moisture Cream.
Before revealing her current skincare routine on TikTok, Lizzo once told The New York Times that she also begins her day with a healthy dose of water. The "Good As Hell" singer keeps a spray bottle ready to use the minute she gets out of bed. She explained, "Water is really important for face and hair. I go to the bathroom and, believe or not, hit myself with some Evian spray to the face." Judging by Lizzo's enviably dewy skin, it's clear her morning routine is working overtime.