Paul McCartney Almost Played This Role In Friends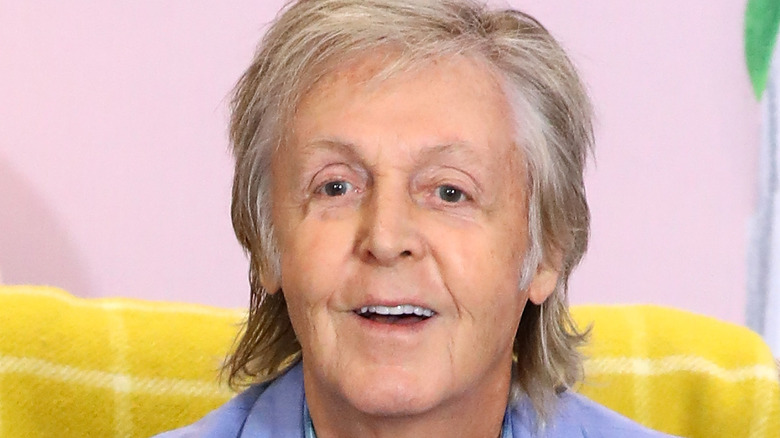 Tim P. Whitby/Getty Images
When it comes to icons and living legends, Sir Paul McCartney reigns supreme in that category. The former Beatles frontman has made a name for himself, not only amongst the older generation, but also amongst the younger generation, too. 
Not only did McCartney make a name for himself and dominate the entire music industry decades ago, he even continued his career and broke into current music with Rihanna and Kanye West (via NME). 
It seems that Sir McCartney knows how to stay popular and in everyone's mind, despite The Beatles breaking up so many years ago. And, since the departure from the iconic band, McCartney launched a few projects of his own. Surprisingly, not all of them had to do with music. Despite being one of the greatest guitarists of all time, McCartney did some acting and other gigs. One of them was almost appearing on one of your favorite '90s TV shows, "Friends" (via Entertainment Tonight). 
How would Sir Paul fit into Friends?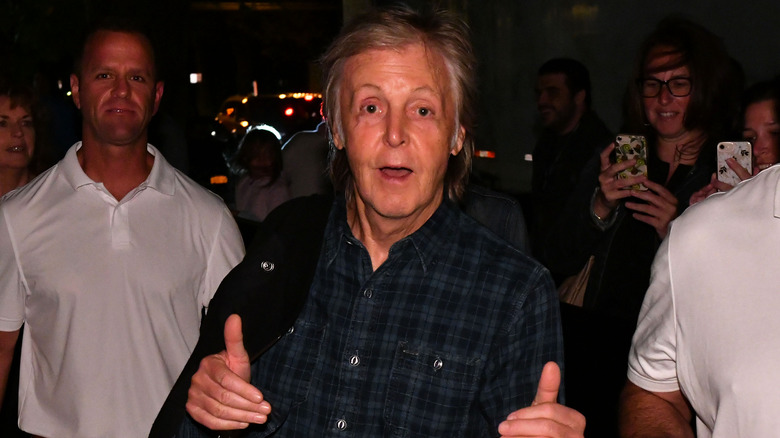 Bryan Bedder/Getty Images
Now, I know you're wondering: Where would someone like Paul McCartney fit into the "Friends" series? Let's face it, "Friends" did have some of the biggest names in the industry guest star on the show, including Reese Witherspoon, Bruce Willis, Brad Pitt, Carlie Sheen, and Sean Penn to name a few (via Backstage). They all seemed to have their own little place in the series as well as McCartney.
According to casting director Leslie Litt revealed in an interview that when it came to casting for the episode where Ross marries Emily Waltham in London, she approached McCartney to play Emily's father for the episode (via The Huffington Post). While it was a small role, it would have been an incredible moment on the series to have the legend involved. 
Unfortunately, McCartney was extremely busy and turned down the role of Ross' father-in-law. However, he did write Litt a "hand-written letter" to thank her for the opportunity and consideration (via The Huffington Post). Wow!