Pauley Perrette Was In Almost Famous And You Didn't Even Know It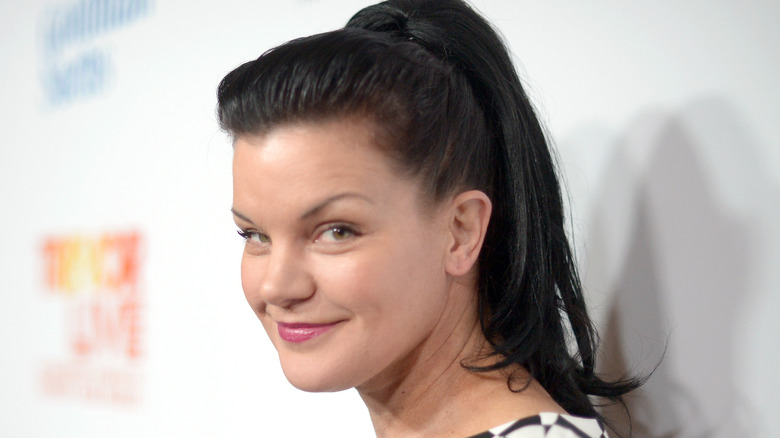 Charley Gallay/Getty Images
Pauley Perrette is synonymous with her most famous character, "NCIS" resident Goth chick Abby Sciuto. In 2018, she said goodbye to the show after 15 years of playing Abby, admitting to CBS News, "It makes me sad to imagine a world without Abby in it. It really makes me sad." The beloved TV star even revealed that, during her final season on the show, she was crying in her car on the way to set and home as well as frequently throughout the day, too. It was a whole grieving process. 
Although Perrette is intrinsically linked to Abby, and likely will be for the rest of her career, it's worth noting the actor had several roles in high-profile projects to her name prior to landing "NCIS." For instance, as IMDb details, the actor appeared on "Frasier," "The Drew Carey Show" and "Dawson's Creek," while, movie-wise, she popped up in the 2002 horror remake "The Ring." Elsewhere, Perrette made her mark on Cameron Crowe's celebrated "Almost Famous" in a blink-and-you'll-miss-her moment.
The 'NCIS' star made a major impression in a small role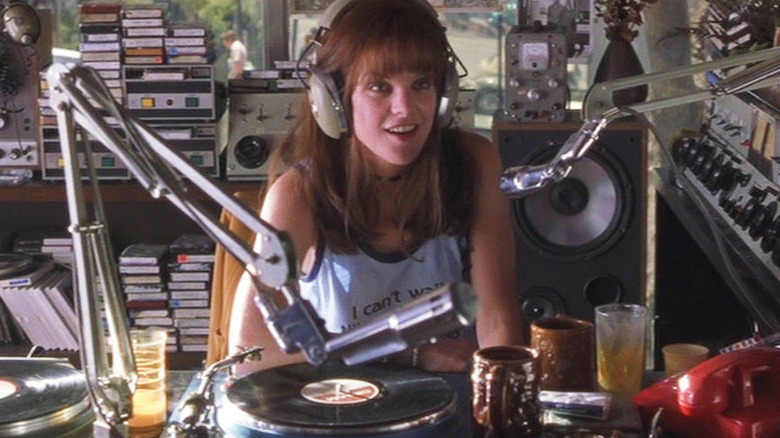 Columbia Pictures
"Almost Famous" was released in 2000 and made icons out of Kate Hudson and Billy Crudup. The star-studded cast also included a young Patrick Fugit as the lead, a bright-eyed wannabe music journalist, alongside bonafide legends including Frances McDormand and Philip Seymour Hoffman. Set in 1973, Cameron Crowe's based-on-a-true-story film follows a plucky teenager who joins a burgeoning rock band on tour and changes his entire perspective on life in the process. A critical and commercial success, "Almost Famous" nabbed the Oscar for Best Writing, Screenplay Written Directly for the Screen — while it was nominated for Best Editing and Best Supporting Actress for both Hudson and McDormand.
Pauley Perrette featured briefly as radio DJ Alice Wisdom, who chats all things rock 'n' roll with Hoffman's character, music critic Lester Bangs (a fictionalized version of the real critic). In keeping with the movie's many real-life tie-ins to the music world — it was based on Crowe's own experiences as a music journalist for Rolling Stone, per Indiewire — Perrette's character was inspired by Gabriel Wisdom, a young DJ at KPRI-FM whom the filmmaker interacted with while living in San Diego as a youngster (via the San Diego Union-Tribune). The "NCIS" star met with the real Wisdom during filming, as he was instrumental in recreating the old studio for her scene. Perrette is a huge music fan herself, even fronting all-female punk band Lo-Ball in the early 2000s (via Punk Globe).