The Exact Beauty Products Gal Gadot Uses As Wonder Woman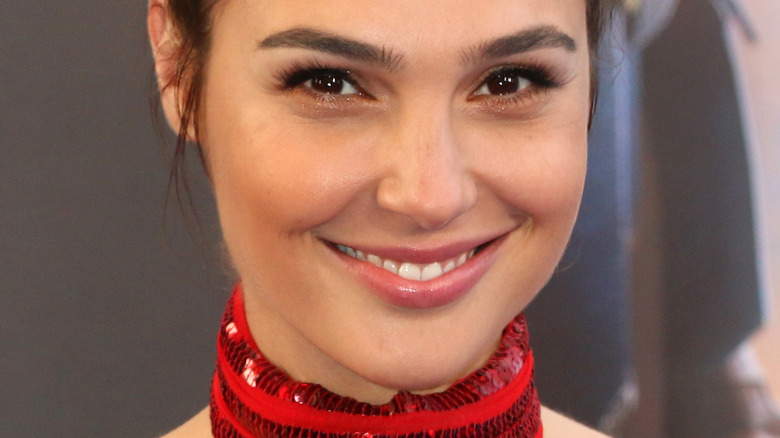 Shutterstock
Gal Gadot rocketed to international superstardom when she played the role of Diana Prince aka Wonder Woman, and in the role, she manages to fight off enemies while looking fantastic in an au naturel makeup look. The secrets behind her minimal makeup were revealed by Sarah Brock, who was Gadot's makeup artist for the "Wonder Woman" films (via People).
Brock said it only took about 45 to 60 minutes for Gadot's makeup, and each time, she relied on a handful of products to get that Wonder Woman natural glow. She used Smashbox L.A. Lights Blendable Lip & Cheek Color in Venice Beach Bronze along with Stila's Convertible Color Dual Lip & Cheek Cream in Lillium.
Brock's got a good reason for using those products, saying, "I try to use as many cream-based products as possible on the skin (blush, contour and highlighter), which keeps the skin looking dewy and younger. And use as little powder as possible, as it tends to make the skin look flat and takes away the natural glow" (from People).
Wonder Woman doesn't want to draw attention with heavy makeup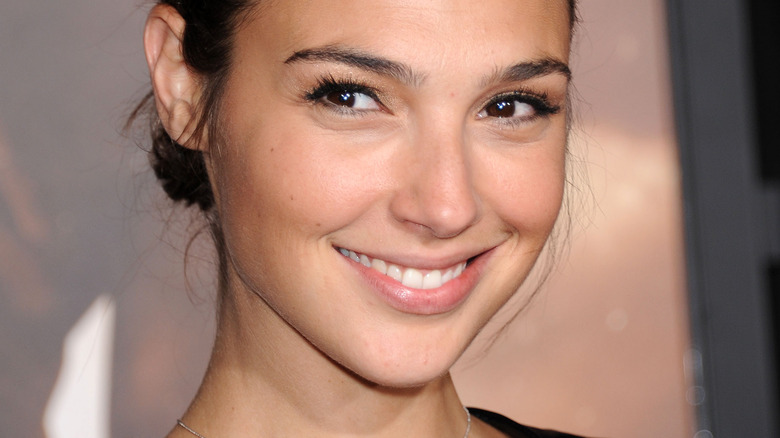 Shutterstock
If you're familiar with the comic book version of Wonder Woman, she's often seen with a bright red lip (via Allure), but they moved away from that for the films. For her lips in the film, Brock told People, "I would first apply the Chanel Rouge COCO Baume to keep Gal's lips hydrated, and the Perricone MD No Lipstick Lipstick — it is primarily a lip treatment that mimics the natural, rosy color of your lips."
GAl Gadot explains the reason her character wouldn't use a super bright lipstick in "Wonder Woman 1984." "Wonder Woman works in the shadows," Gadot explained to Allure, "She's already Wonder Woman, and she's tall. She doesn't go unnoticed — and we found that going with a bold lip was just going to draw more attention." But Gadot did say that one of the lipsticks used in a "1984" scene was Revlon's Crushed Rubies, which is a brighter reddish-pink (from Allure).
Gadot and Wonder Woman are alike in both favoring a more natural makeup look day to day; Gadot told Vogue, "I don't like the feeling of wearing makeup, so I always mix my foundation with my day cream."