The Truth About Paul McCartney's Relationship With His Wife, Nancy Shevell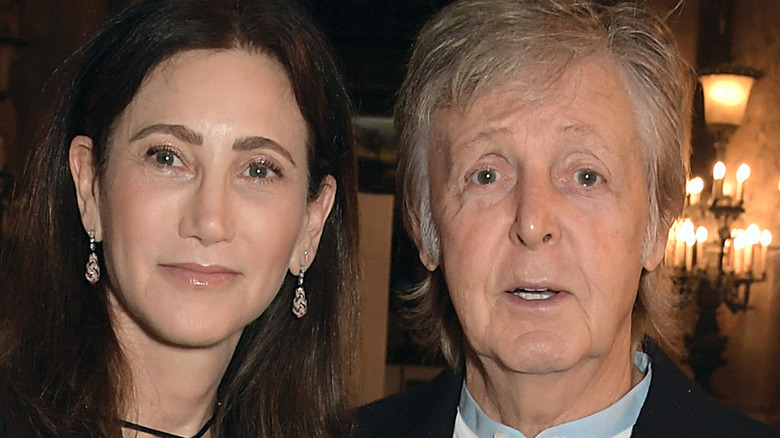 David M. Benett/Getty Images
Over the course of his career as one of the world's most influential musicians, Paul McCartney has had three high-profile relationships. In 1969, he married music photographer Linda Eastman (via the Express) with whom he shared four children — Mary, Stella, James, and Eastman's first daughter, Heather. Their love story was tragically cut short in 1998 when Eastman died of breast cancer.
Four years later, McCartney married former model Heather Mills and in 2003, he and his wife welcomed their daughter, Beatrice, to the world. McCartney and Mills would go on to separate in 2006, eventually finalizing their divorce in 2008. Their divorce was highly publicized in the media due to the lengthy legal battle about how much money Mills would receive from McCartney, which was eventually settled at $48.6 million (via The Guardian).
During this stressful time, McCartney met his future third wife, Nancy Shevell. The pair started dating in 2007, and would eventually get married in 2011. But who exactly is Shevell, and how did she and McCartney initially meet?
Nancy Shevell works in the transportation industry, and is a former board member for the New York MTA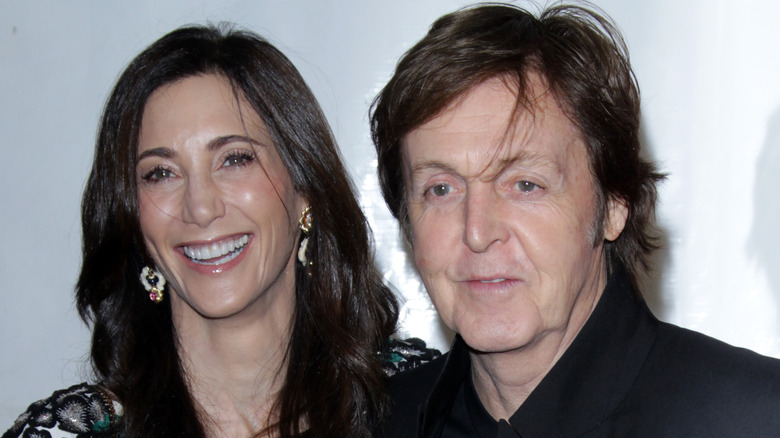 Shutterstock
Nancy Shevell is an American businesswoman and former member of the board in the New York Metropolitan Transportation Authority (MTA). Shevell's father, Myron, was the CEO of New England Motor Freight (NEMF). Shevell is currently vice president of the family business, the Shevell Group (via American Trucker).
McCartney initially crossed paths with Shevell more than 20 years ago, when they both owned houses in the Hamptons (via Daily Mail). Shevell was married to lawyer Bruce Blakeman at the time, with whom she shares a son named Arlen. According to the Daily Mail, the Blakemans and McCartneys often socialized with each other, so much so that McCartney's children called Shevell Jackie O "for her sense of style and love of sunglasses."
Following McCartney's separation from Heather Mills in 2007 and Shevell's divorce from Blakeman, the two struck up a low-key relationship — thanks to Barbara Walters. A friend of the couple told The Observer that Walters was Shevell's "emotional confidante and played matchmaker" and would host "numerous dinner parties for them and always made sure to invite people she knew that Paul would want to meet."
Barbara Walters played matchmaker for Paul McCartney and Nancy Shevell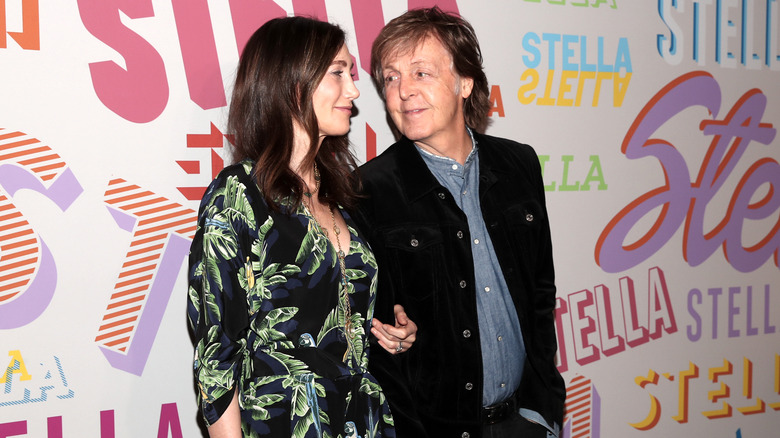 Christopher Polk/Getty Images
Walters describes her relationship with Shevell as "very close," especially since the two are second cousins. "Nancy is like a second child to me," Walters told The Observer. "Her two aunts died of cancer. She's struggled in her life." Walters also went on to explain that Shevell isn't keen on her marriage to the Beatles member being put in the spotlight. "She doesn't want anything to do with publicity. She's turned down a piece in Vogue. She doesn't want anything to do with music."
However, Shevell did give a short comment to The Observer in 2011, explaining why. "It's just not that intriguing," she said as she was leaving an MTA meeting. "Not like his last marriage, which was really intriguing. I'm over 50. I work. That's it. I haven't been social and I have a small group of girlfriends. There really isn't much to talk about."
Despite this, McCartney hasn't been shy about sharing his love for his wife on social media. He regularly posts snaps of the two of them with their rescue dog Rose (via Instagram), and last October shared a heartwarming message celebrating their ninth wedding anniversary. "Congratulations Nancy on our ninth Wedding Anniversary. Thanks to nine beautiful years of marriage," he wrote (via Instagram). "You are my rock and roll, you are my A side and B side, you are my verse and chorus. I love you. Paul."