Inside JoJo Siwa's Friendship With The D'Amelio Family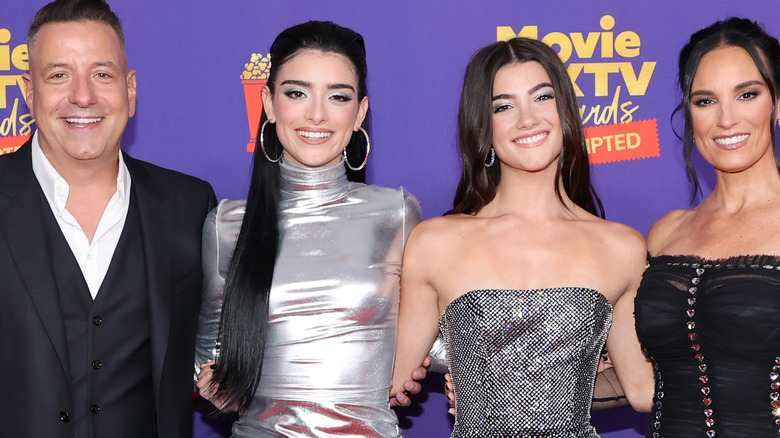 Amy Sussman/Getty Images
JoJo Siwa and Charli and Dixie D'Amelio are three of the biggest creators on TikTok. The trio has shot to fame over the last couple of years and gained popularity while being super young. Headline Planet explains that on June 27, Siwa will go up against the D'Amelio's in a super competitive edition of "Celebrity Family Feud" and it turns out that JoJo Siwa's friendship with the D'Amelio family is pretty legit. Elite Daily outlines that all three creators have gained a lot of attention online, some good and some bad, but they've shrugged off comparisons.
Charli, Dixie, Heidi, and Marc D'Amelio, and Madison Perrott will come together to play for Stand Up To Cancer on "Celebrity Family Feud" against JoJo Siwa and her family members, Tom, Jessalynn, Jayden, and Miranda who will play for St Jude Children's Research Hospital. Teaser clips from the episode look like a lot of fun and it seems that the onscreen chemistry is legitimate.
On the official D'Amelio family Instagram page, the family posted a picture of Dixie and Charli D'Amelio with JoJo Siwa. They might be going up against each other in competition but things look pretty cozy.
JoJo and Charli have been compared in the past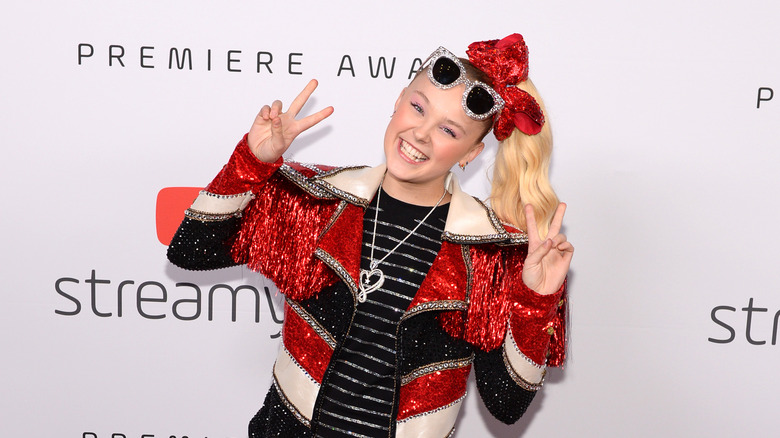 Andrew Toth/Getty Images
JoJo Siwa and Charli D'Amelio have one big thing in common – they're still in their teens but they have monumental followings online. This has afforded them many opportunities, like going on "Celebrity Family Feud." However, it's also opened them up to criticism and comparison.
Insider explains that Siwa has been open about the comments she's received from viewers and followers asking her why she dresses the way she does and telling her to "act her age." The publication also writes that people have drawn connections between herself and D'Amelio as they're close in age.
However, Siwa posted a TikTok in response to the criticisms and comparisons to shut the haters down. Lip syncing to Doja Cat's "Boss B***h", Siwa put shades on and said, "I ain't tryna be cool like you." She captioned the clip, "sHes oLdeR thAn ChArLi" is my personal favorite comment I get..."
While viewers have compared the two creators, it would seem that there's no bad blood between them. "Celebrity Family Feud" will be a battle of the TikTok families.