The Surprising Thing JoJo Siwa Found Most Difficult To Tell Her Mom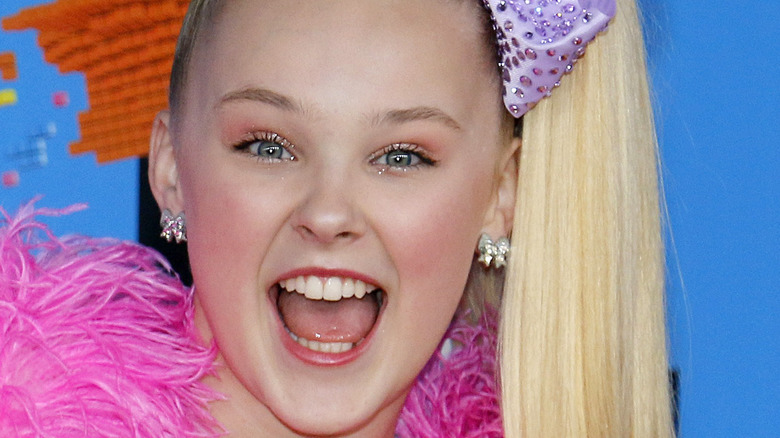 Shutterstock
Regardless of whether you're in her target market or not, everybody knows Jojo Siwa. The energetic teen star, who originally found fame on reality TV and YouTube before transitioning into the mainstream in a big way, is hard to miss. She typically wears bright, multicolored outfits with her hair tied up in a side ponytail and accessorized with a big ol' bow. The mini mogul gained a whole new level of fame when she came out as queer in early 2021, during an Instagram Live session (via People). 
"Personally I have never, ever, ever been this happy before and it feels really awesome. I've been happy for a little bit now. It's just so, so, so awesome," Siwa revealed to fans, acknowledging, "You guys probably haven't seen me this happy since I was on tour." Although coming out was a huge moment for her, the teen sensation was surrounded by love and support. Coming out was relatively easy, but talking to her mother about changing her iconic look didn't come as naturally to Siwa. 
Changing her look was a big deal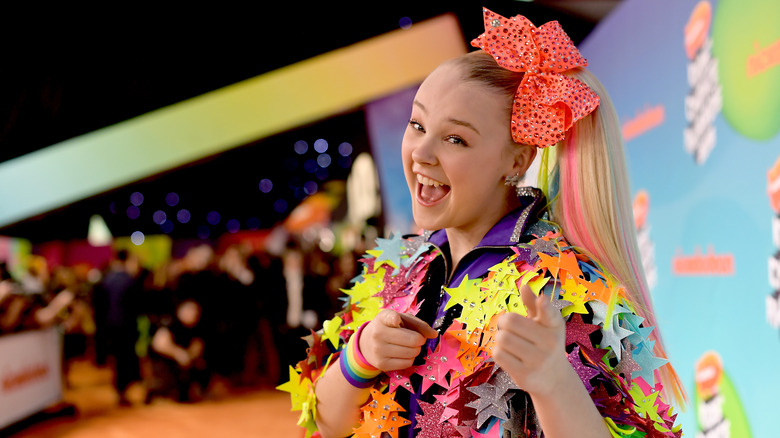 Matt Winkelmeyer/Getty Images
As Yahoo! noted in late May, shortly after turning 18, Jojo Siwa seemingly ditched her iconic high-pony-with-a-bow look for something decidedly more grownup. She shared a video to Instagram of her flipping her hair until it was down around her shoulders and nicely wavy. The typically enthusiastic starlet was smiling extra big, and commenters rushed to note how beautiful she looked. However, the "Dance Moms" alum subsequently admitted that the major personal change wasn't as seamless as it appeared on the surface. According to People, during a recent chat with Instagram head Adam Mosseri, Siwa revealed that wearing a bow for the first 18 years of her life has been great but, since becoming a legal adult, she's started to feel like it might not suit her aesthetic going forward. "It was right around my birthday that I realized, 'I kinda wanna do my hair different today,'" Siwa advised. 
She noted that, after coming out to the whole world, the timing was ideal to experiment a little and find a style that was "maybe a little bit more mature or a little upgrade." However, when her mother questioned the significant change, Siwa admitted it was actually more difficult to tell her that she'd be ditching the bow going forward than it was to come out as queer. The social media star clarified that she still loves bows, but they simply aren't going to be part of her daily routine going forward.