Take Style Inspiration From These Fashionable Taurus Celebrities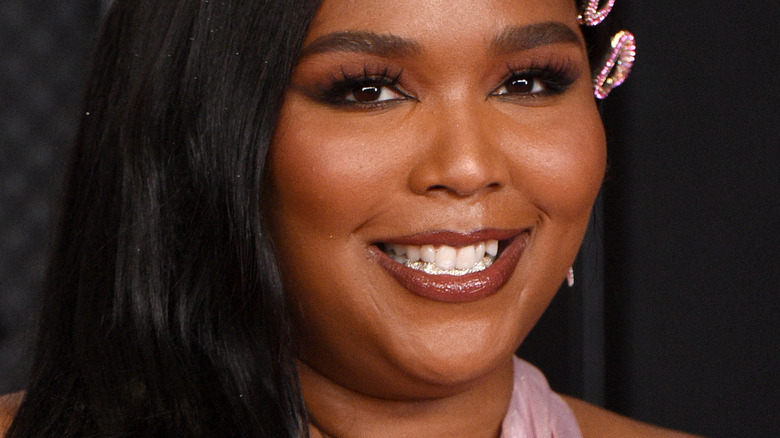 Kevin Mazur/Getty Images
Understanding your zodiac sign and its traits can actually help you to understand yourself better. For instance, if you were born between April 20 and May 20, you are a Taurus. That means you're someone who loves to be comfortable, but luxurious-comfortable, according to Allure. Co – Star agrees that you're more of a homebody type who isn't down for big changes, which means you may want to wear the same thing everyday. But if you are looking to spice up your wardrobe while keeping true to your Taurus roots, take some style inspiration from some of the greatest Tauruses around. 
Each and every Taurus is different in their own way. For instance, you wouldn't expect two Tauruses like Lizzo (born April 27) and Queen Elizabeth (born April 21) to have the same closet (via Oprah Daily). But, if you step back, you'll notice that both of their wardrobes exude some of the same down-to-earth and ambitious qualities you would expect from this earth sign. So, it's time for you to take a step back as well and find ways that you can turn your closet into more of that Taurus energy.
Go for cozy and chic like Lizzo, Aidy Bryant, and Audrey Hepburn
Lizzo is actually a great place to start, because she's the ultimate Taurus. She's got the perfect Taurus range of glamour and cozy (via InStyle). Watching her TikToks, you can find some at-home style inspo, like a gorgeous kaftan which is perfect for picture-perfect days lounging by the pool. 
Harper's Bazaar says there are two color schemes on the Taurus spectrum — earth tones and soft colors, like pink and blue. If you're in the latter camp, you may want to look to Aidy Bryant for inspiration (born May 7), who can often be spotted wearing super adorable dresses, like her pink sequined number from the 2018 Emmys (via People). The "Shrill" star even created her own clothing line in 2019, Pauline, that features just one dress as of right now (via InStyle). When speaking about the dress, Bryant said, "what I wanted was something easy and simple and cool, but also comfortable," which are key Taurus qualities.
The ultimate Taurus style icon, though, is Audrey Hepburn (born May 4). Hepburn made monochromatic outfits and simple turtlenecks a timeless look (via Town & Country). If you are looking to add to your closet, you can't go wrong with a black turtleneck inspired by Hepburn in "Funny Face." Another monochromatic fashion queen is the queen herself (via Town & Country) — this trend is all the rage, and Queen Elizabeth's the one who started it all.