Courtney Love Makes A Head-Turning Accusation Against Olivia Rodrigo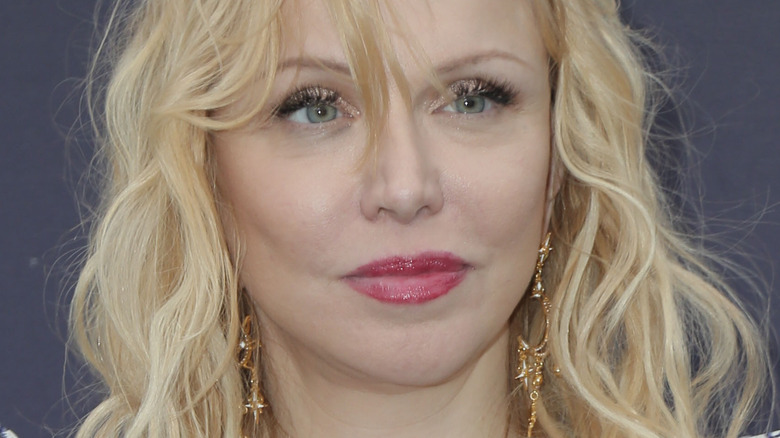 Shutterstock
Songs like "Good 4 U" and "Drivers License" have given a voice to countless heartbroken Gen Zers, but one star from a past generation is making some startling comparisons about the album these catchy tunes come from. Courtney Love made a head-turning accusation against Olivia Rodrigo, pointing out similarities between Rodrigo's album art for "Sour" and Love's own for "Live Through This" on Twitter. 
Rodrigo's album came out in May and featured a photo of herself portraying a heartbroken prom queen. "Since I never got to go to prom, I wanted to throw a little prom party with my fav ppl (you guys obvs)," the 18-year-old tweeted along with the album art for her first album. She made no mention of Love or Ellen von Unwerth, the photographer who captured the iconic shot of model Leilani Bishop for Love's grunge band Hole (per People). The lack of attribution in the tribute appears to be the part that Love takes offense to. 
"Spot the difference! #twinning!" Love tweeted, along with a photo of Rodrigo's album art.
Rodrigo responds to Love's accusation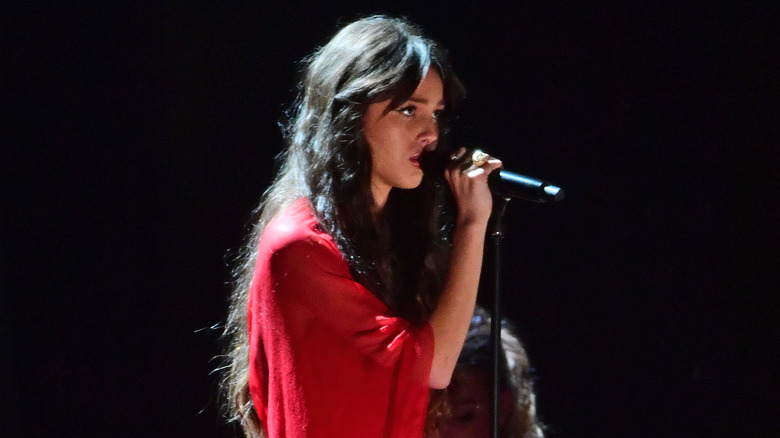 Ian West - Pa Images/Getty Images
Along with the tweet, Courtney Love mentioned the album cover in her Facebook comments, calling the image "rude." "But manners is manners," she wrote. She went on to cast blame on Olivia Rodrigo's label, Geffen Records. "It's on GEFFEN," Love wrote. "I've informed [Rodrigo] I await her flowers snd [sic] note. I sure hope it's long. Does Disney teach kids reading and writing? God knows. Let's see. Yes this is rude. Rage inducing? Honey if I had a dollar for everyone [sic] this happens? I'd be real rich!"
For her part, Rodrigo responded to Love on Instagram. "Love u and live through this sooooo much," the pop star and "High School Musical: The Musical: The Series" actor wrote. "Olivia – you're welcome," Love replied to Rodrigo, mentioning flowers and a card again. "My favorite florist is in Notting Hill, London! Dm me for deets! I look forward to reading your note!"
Rodrigo seems to be taking Love's criticism well. But will she follow through with the call for an order to the florist? Love will surely let fans know one way or another.