The Heartwarming Reason Prince William Is Traveling With The Queen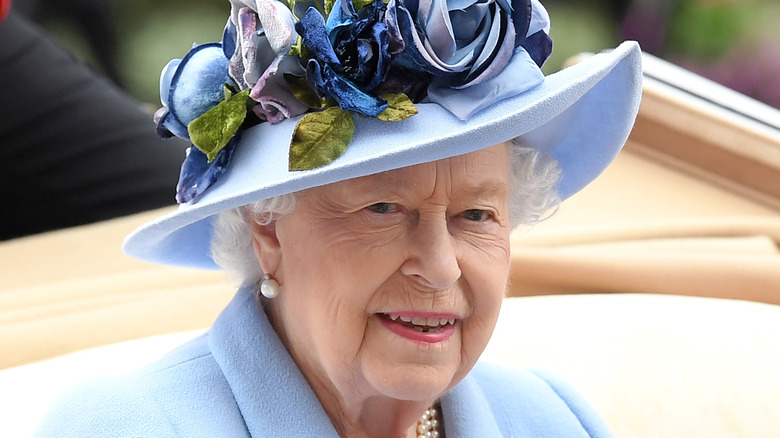 Karwai Tang/Getty Images
Always the grandson that was set to follow in his Grandmother's footsteps, Prince William is taking his latest role in stride, standing alongside the Queen during her first week of royal duties since Prince Philip's death. According to People, the father of three is with Queen Elizabeth for her tour of Scotland this week, starting with a trip to a soda maker's factory in Cumbernauld.
At the factory, the royal duo learned all about their secret ingredients, recipes and 140-year history. Following their tour of the facility, the Queen and her grandson headed home to Holyroodhouse in Edinburgh — the official royal residence in the area. Here, they partook in the Ceremony of the Keys which officially welcomes the royals to the historic city at the royal residence. She and Prince William — whose formal title in Scotland is the Earl of Strathearn — gracefully accepted the keys and met with the mayor of Edinburgh.
The two rounded out their trip by meeting with first responders and thanking them for their service throughout the pandemic. As for the remainder of the trip, Princess Anne will join her mother during Wednesday and Thursdays' activities.
The Queen was recently seen driving to Frogmore Cottage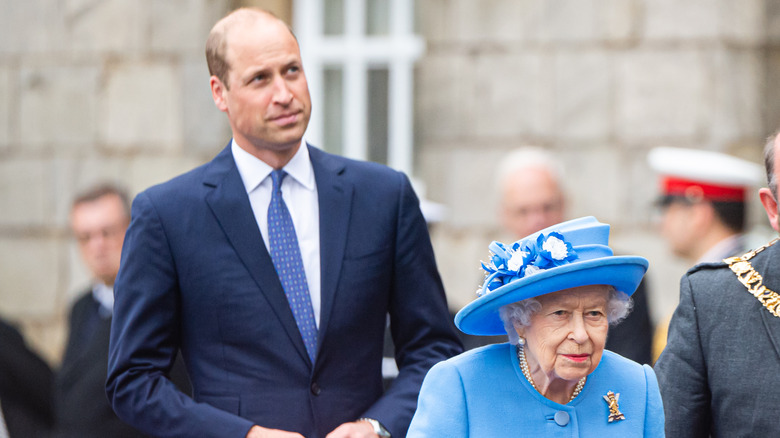 Samir Hussein/Getty Images
It's been one of the busier weeks for the Queen recently. Marie Claire reports that Her Majesty was seen driving to Frogmore Cottage near Windsor Castle following Prince Harry's arrival into the UK. Prince Harry is currently staying at he and his wife's English home leading up to the Princess Diana statue unveiling on July 1st. However, due to COVID restrictions, the new father of two is required to self-isolate before seeing others. Only time will tell if he reunites with his grandmother during his stay.
After losing her husband of 73 years, the Queen took some time off of royal duties, but is fully back on this week. With the help of her children, grandchildren and their spouses, Queen Elizabeth will continue to make the rounds around the UK. Currently, her trip to Scotland serves to underscore the "friendly relationship" the two nations have, People notes, with various tweets highlighting this sentiment. "Her Majesty is connected to Scotland by ancestry and deeply held affection," one Tweet read. "As well as spending family Summers at Balmoral Castle, The Queen has visited almost every area of Scotland from the Outer Hebrides to Dumfries, meeting Scots from all walks of life."
With Prince William and her other family members at her side, the Queen shows no signs of slowing down from her schedule.