How Cindy McCain Really Feels About Meghan McCain's Appearances On The View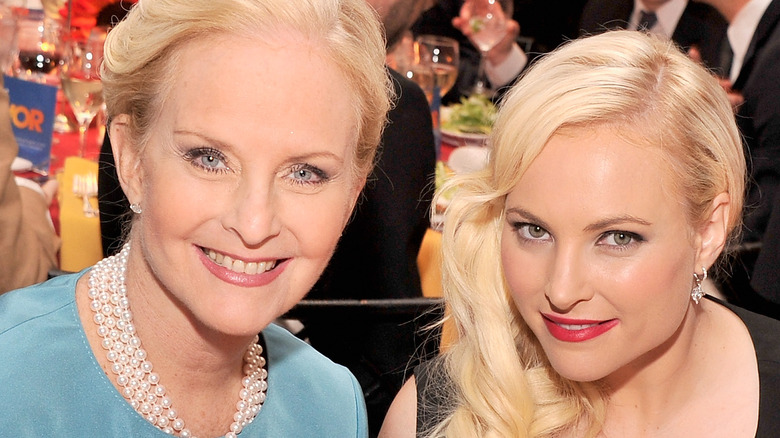 Stephen Lovekin/Getty Images
Meghan McCain has never been one to mince words during her time as a co-host on "The View." She's had harsh words for the D.C. rioters, commented on abortion and Joe Biden's religion, and was disappointed in Dr. Fauci during the pandemic. And her outspoken opinions have led at times to clashes on-air with the other hosts. Meghan's not the only McCain in the public eye. Her father was the late Arizona Senator John McCain and her mother is Cindy McCain, who was recently nominated as an Ambassador to U.N. Aid Program for food and agriculture (from People). The McCain matriarch isn't one to shy away from strong words herself; she got backlash from the Republican party after she backed Joe Biden for president (via KOLD).
And what does Cindy think of Meghan's time on "The View"? Andy Cohen asked Cindy McCain about it during an interview on Sirius XM: "Did you know that Meghan was such a tough cookie and a fighter?" Cohen asked, adding, "because she gets into it with the other women, and what is your reaction when you're watching?" It turns out it apparently wasn't super unexpected as Cindy revealed that her nickname within the family from when she was little was "John McCain in a dress because she was always fighting; she was always questioning ... talking ... making sure she not only did understand what was going on but could we change it?"
Cindy McCain cringed when she saw her daughter get into it on TV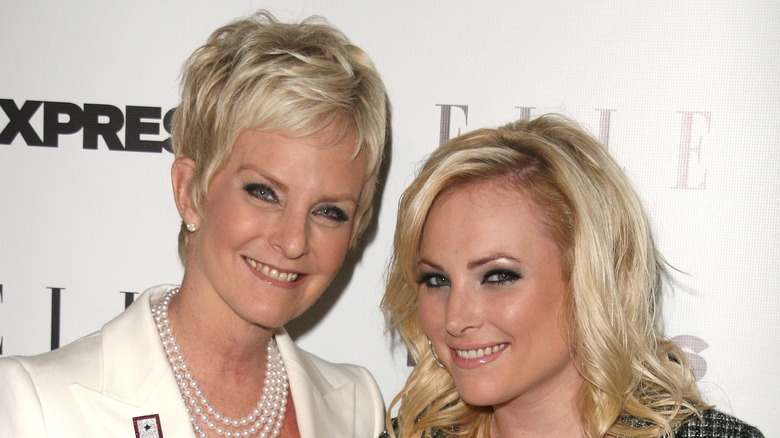 Shutterstock
Cindy McCain is proud that her daughter Meghan stands up for what she believes in, but when it comes down to the more aggressive back and forths between co-hosts, Cindy's not always a fan. "You teach your children to be polite and be nice to other people and all that kind of stuff, and it does make me cringe a little bit," she told Cohen. "But again, it's her job and it's what she does, and it's Whoopi's job to keep the peace, so I understand everything that's going on there. But as a mom, yeah, it does bother me a little bit" (from YouTube).
Cindy won't have to see her daughter on "The View" for much longer. Meghan unexpectedly announced she'd be leaving the daytime talk show that she'd been a part of since 2017. She'll be leaving at the end of the current season, which wraps up at the end of July (from CNN).