Inside RHOP Star Gizelle Bryant's Relationship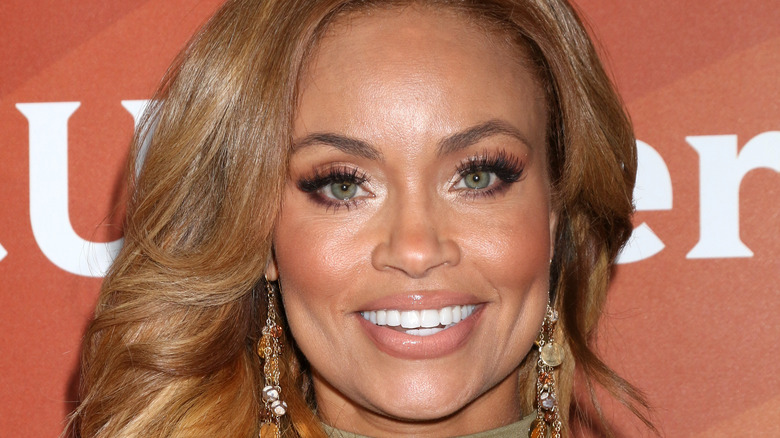 Shutterstock
For 25 years, "The Real Housewives of Potomac" star Gizelle Bryant maintained a rather tumultuous relationship with New Birth Missionary Baptist Church pastor Jamal Harrison Bryant. In fact, the drama surrounding their relationship led to one of the most popular moments in the "Real Housewives" franchise. 
The pair were first married in 2002, but eventually announced that they were getting a divorce in 2009 after Gizelle discovered that Jamal had several extramarital affairs, according to Page Six. Before separating, the couple had three daughters together. After 10 years apart, the end of the fourth season of "The Real Housewives of Potomac" witnessed the reconciliation of their romance.
Jamal and Gizelle have both been fairly active in the Black Lives Matter movement and other civil rights moments throughout the years. According to Gizelle, the couple actually first met while working at the NAACP national headquarters. "Jamal and I met at the NAACP national headquarters," Gizelle told The Daily Dish, per Bravo. "It was one of my first jobs out of school. I was hired by Kweisi Mfume, who is now back in Congress; he took Elijah Cummings' seat. And he also hired Jamal. So, Jamal and I have been in the trenches of trying to do civil rights and trying to make sure that we leave this world a better place."
Though the pair reconciled in 2019, old problems in their relationship resurfaced yet again on national television.
Gizelle and Jamal's rekindled relationship struggles to succeed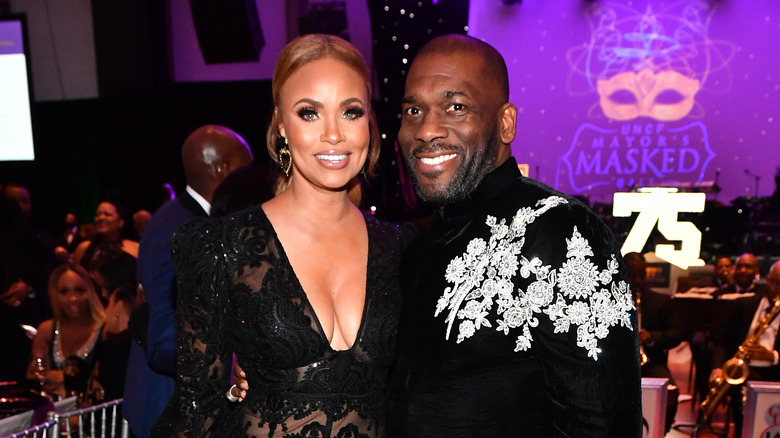 Paras Griffin/Getty Images
Throughout the fifth season of "The Real Housewives of Potomac," the rekindled romance between Gizelle and Jamal Harrison Bryant took center stage. On an episode of "Watch What Happens Live" in January 2021, "The Real Housewives of Atlanta" star Drew Sidora revealed that she had run into Jamal at the airport in Atlanta, where he disclosed that he was back together with Gizelle. 
"I know a lot of their history, and I believe they really are together and in love," Sidora said on the show, according to Bravo. However, Gizelle's "RHOP" co-star Monique Samuels brought a binder full of "receipts" to the reunion following the fifth season of the show that threatened the wellbeing of her rekindled romance with Jamal. "Your pastor boyfriend is slinging his big D all around his congregation in Atlanta and you know it," Samuels said as she read through texts Jamal sent to another woman, according to Yahoo.
Though Gizelle dismissed these allegations when they were made in December 2020, she eventually revealed that the couple had called it quits during an appearance on "The Breakfast Club." 
"We were working on us getting back to together [...] but he lives in Atlanta [and] I live in Maryland [...] with the pandemic we just realized it's not the right time," Gizelle said, per Yahoo. "It's just not going to work."
The trailer for the sixth season of "The Real Housewives of Potomac," which is set to premiere on July 11 on Bravo, shows Gizelle finally facing the truth about her relationship with Jamal.