Bachelor's Ben Higgins Speaks Out About How His Life Is Going Today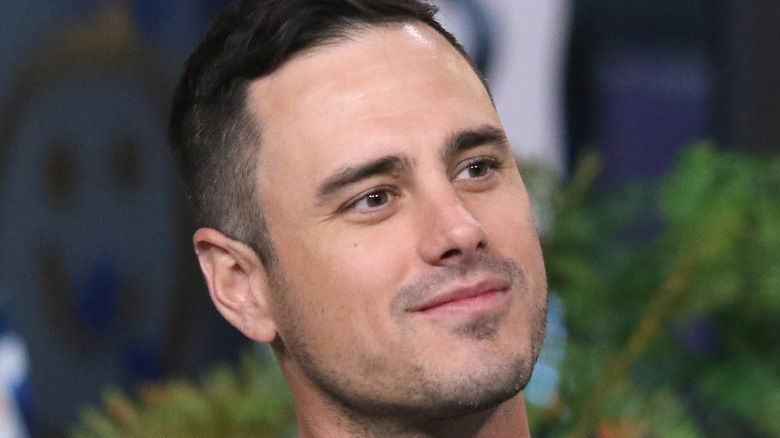 Jim Spellman/Getty Images
It might seem like the life of a former "Bachelor" star would be full of all the joy that being a celebrity brings. But in Ben Higgins' case, this couldn't be further from the truth. Per IMDb, Higgins' first Bachelor Nation appearance was as a contestant on Kaitlyn Bristowe's season of the "Bachelorette" in 2015, where he was ultimately eliminated. Then, in 2016, he became the lead on Season 20 of "The Bachelor," which ended in him proposing to Lauren Bushnell. The couple starred in their own spinoff series, "Ben & Lauren: Happily Ever After?" but the show was short-lived as they called off their engagement after a year (via E! News).
Well, after two very public breakups, we're happy to report that he is engaged again, this time to New Zealand model Jessica Clarke, per People. Higgins popped the question in March 2020, and has never seemed happier in a relationship before.
But this doesn't mean that he's thriving in every aspect of his life. In fact, according to reports, the former "Bachelor" has been struggling quite a bit.
Ben Higgins is back in Indiana doing some soul searching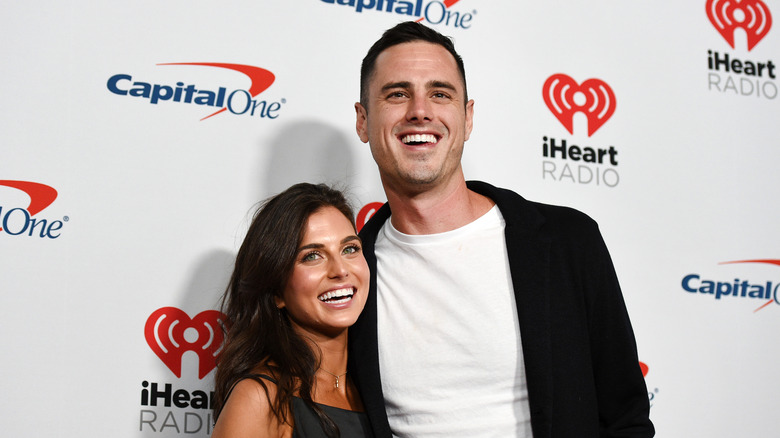 David Becker/Getty Images
On Tuesday, July 6, Ben Higgins sat down with Trista Sutter as a guest on her podcast, "Better Etc," in which he discussed the state of his mental health as of late. Sutter is a contestant from Season 1 of "The Bachelor" and subsequently became the very first Bachelorette in 2003 (via Us Weekly). The discussion of Higgins' overall happiness is one he's had publicly in the past, often being quite honest about how the limelight and his previous relationships have had an effect on his psyche.
On the podcast he shared with Sutter (via Page Six), "I am back in Indiana right now because of a breakdown — again — in my life, where I don't know what's happening. I don't know what this next season of life looks like for me. I'm farther and farther removed from the show, and at the same time, I need to figure out what my life is going to look like and what my legacy is going to be."
Ben Higgins has a complicated relationship with being in the public eye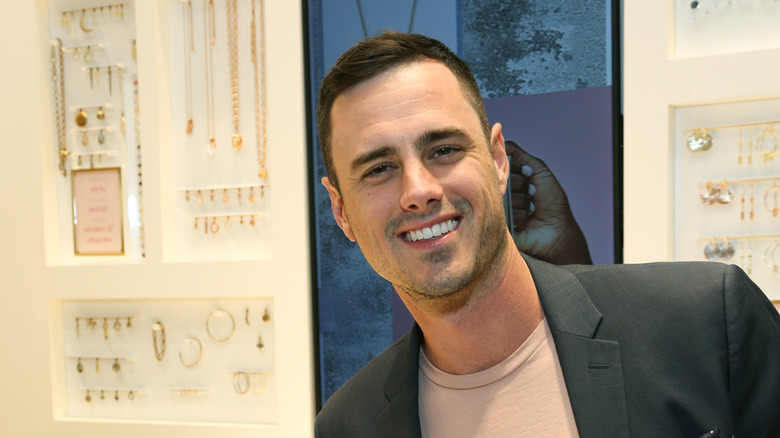 Manny Carabel/Getty Images
Ben Higgins' relationship with the public eye appears to be something of an enigma, as he confessed to Trista Sutter on her podcast (via Page Six) that he can't help but enjoy feeling like he's a part of the "in-group." He shared that he has begun to build an identity around "people tell[ing] me that I'm awesome," which makes him feel "pretty good" about himself. But he has decided to "divorce [him]self" from searching for validation from others, and he believes that social media only worsens this tendency to compare. "I was living not just for other people, but just for other people's attention," he asserted.
Higgins has opened up about this struggle before. "It's not a beautiful season of life," he told Us Weekly in February. "Not a lot of people know it in my own life, like, a lot of people don't know that side [of me]. Because it's not something you go around and parade around when you're in it. It's not something you talk about often, but [it's] healing in a lot of ways to write it and to know what's out there."
If you or someone you know is struggling with mental health, please contact the Crisis Text Line by texting HOME to 741741, call the National Alliance on Mental Illness helpline at 1-800-950-NAMI (6264), or visit the National Institute of Mental Health website.